इस पन्ने को हिन्दी में पढ़ें
Food Platters!
Dear Readers,
In this page I am sharing some food platter pictures. Some are homemade and others were served to me at different places around the world. Many of these platters are comfort foods for us. Comfort food is food that is simply prepared and associated with a sense of home or contentment. For many of us, our comfort food is dal, chawal, roti, sabji- lentils, Indian bread, and rice, while for my South Indian friends, they crave Rasam and Rice…After all those parties, we crave simple food. Here are a few platters for you!!
Best wishes!
Shuchi
---
A delicious thali at IIT (Indian Institute of Technology) Kanpur's student mess!
You can make all these items at home. Here are the details- above picture has-kadhi-chawal, chole, gobhi aloo, sarson ka saag, paratha, dahi (curds/ yogurt) and papad..
---
A delicious and healthy, mix and match platter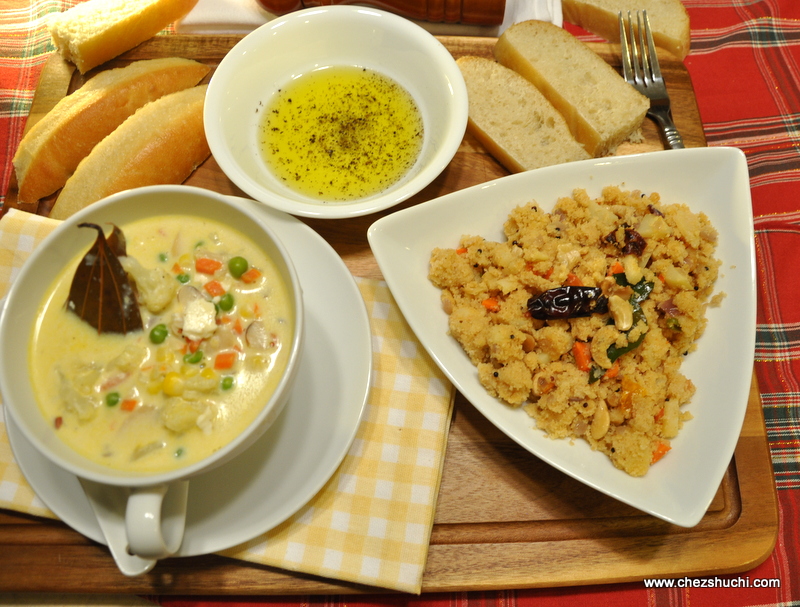 Above picture has - Mix vegetable soup suji ka upma and and Italian bread, focaccia .
---
Winter Special- sabji Paratha U P style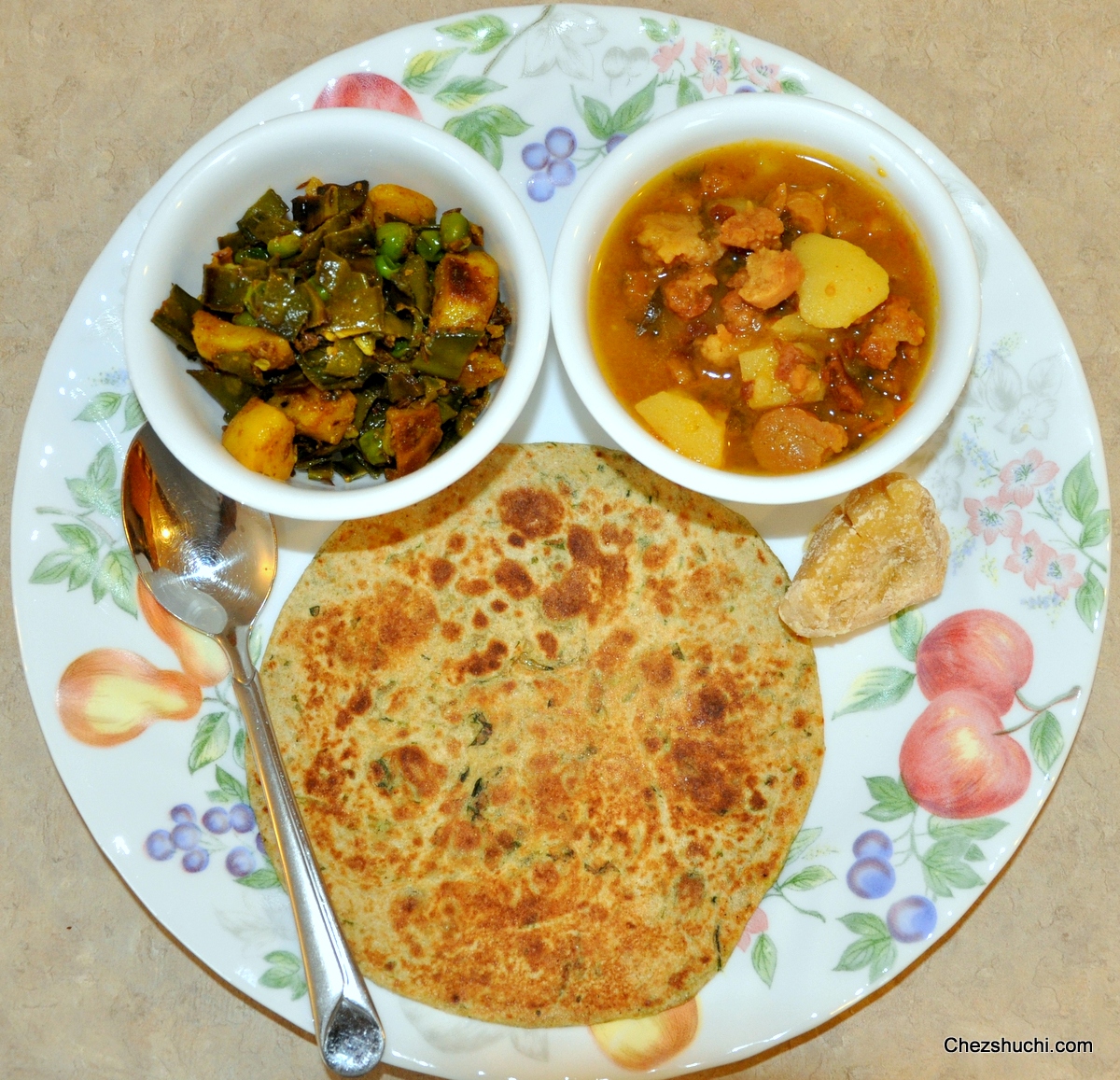 Above picture has -Sem, Matar aur aloo, Mangaudi aloo (Aloo tamatar), methi ka paratha and a piece of jaggery (gud).
---
Gujarati Thali !
Delicious veg Gujarati Thali in a restaurant in Houston, USA!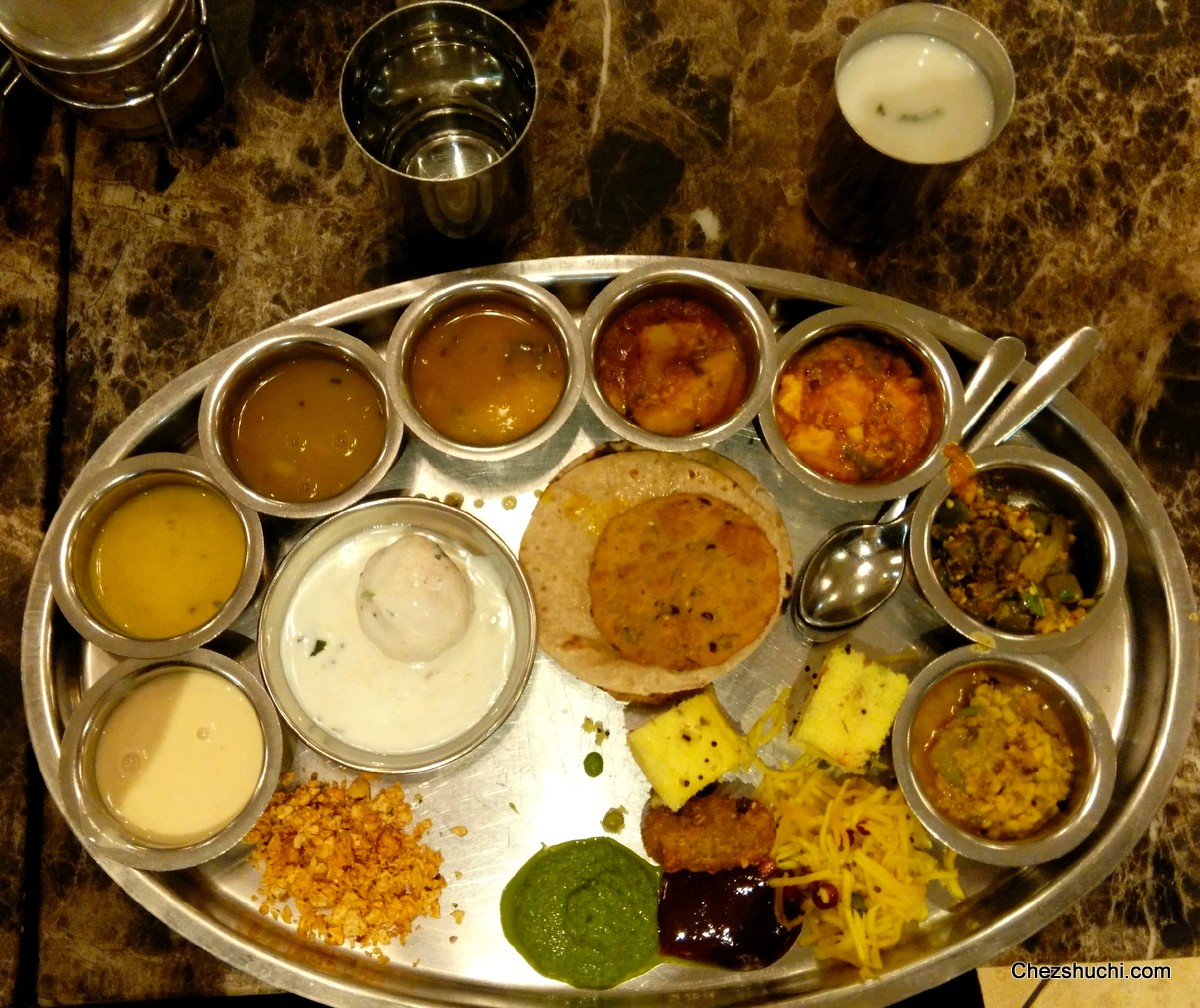 ---
A South Indian Platter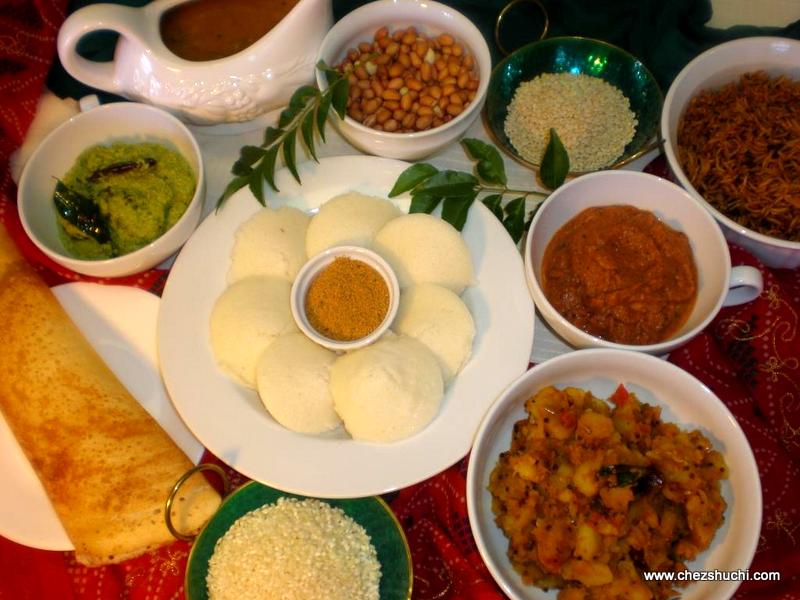 Above picture has - Idli, Sambhar, Dosa, dose ka masala, coconut chutney, onion and tomato chutney, and Tamarind Rice.
---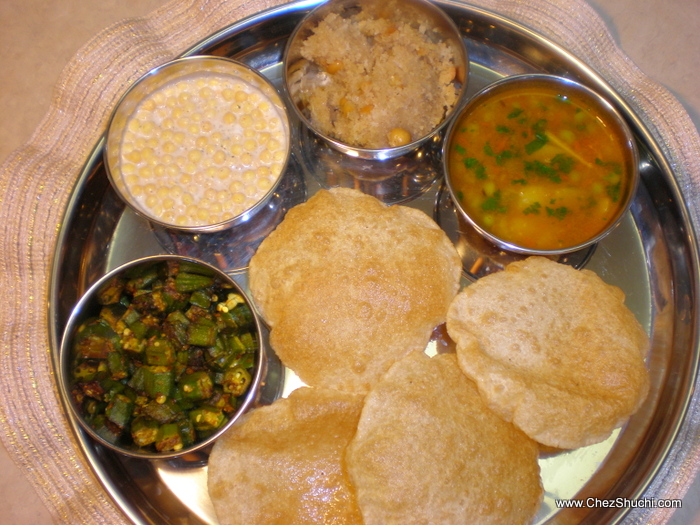 Above picture has - Bhindi ki sabji, Boondi ka raita, Sooji ka halwa, Aloo Tamatar ki sabji, and Poori
---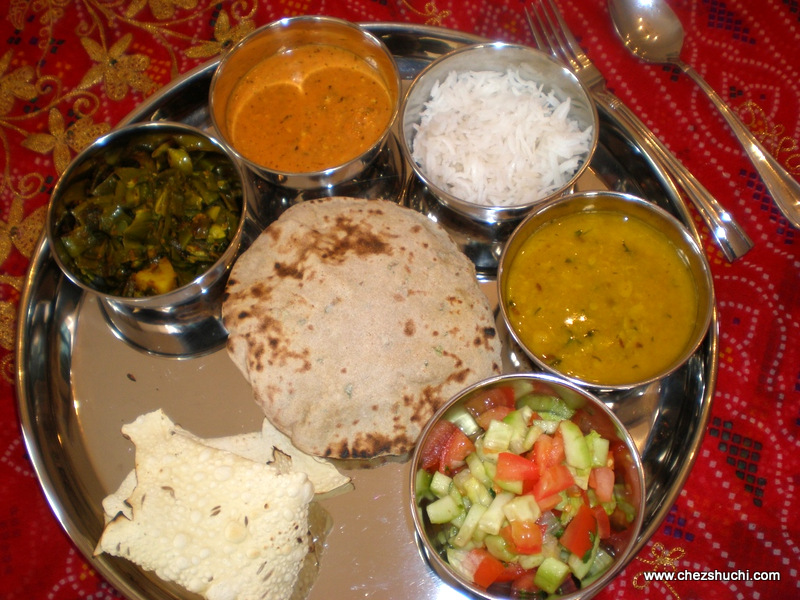 Above picture has - Sem Matar Aloo, Paneer butter Masala, Plain Rice, Arhar Dal, Kachumar Salad, Roti, and roasted papad.
---

---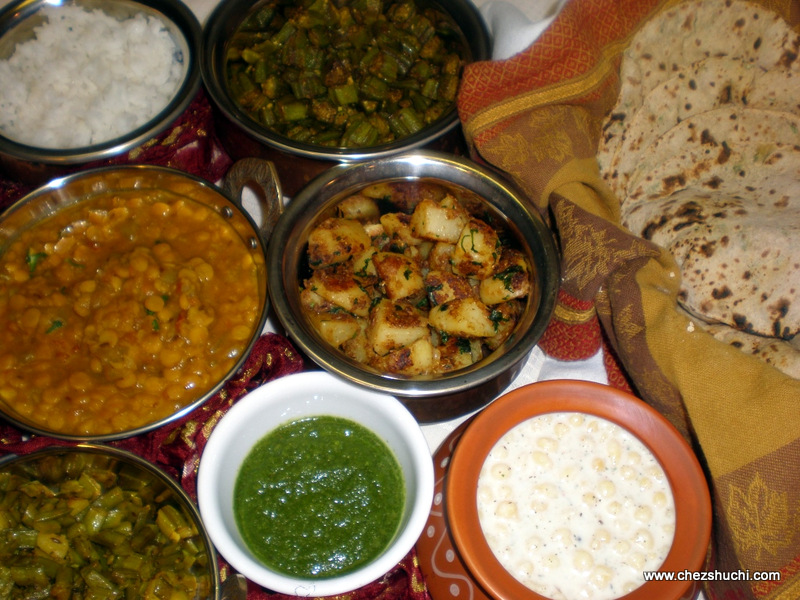 Above picture has Lauki chane ki dal, Gawar ki sabji,Jeera aloo, Boondi ka Raita, Bhindi (okra) Roti, Plain Rice, and green chutney (coriander chutney).
---
some photos for party planning and party organization/ bulk cooking.