Jeera Aloo
हिन्दी में पढ़ें
Aloo (potato) does not have any crown still it is considered as king of all the vegetables. Aloo is one of the most popular vegetables (actually it is a tuber) in India. Everyone loves aloo. Jeera aloo/ Masala aloo / Sookhe aloo, aloo gutke etc. are some familiar names for one of the simplest and popular dry potato preparations in Northern India. Jeera aloo is usually served with yellow dal, rice and roti in many North Indian families on a daily basis. This is my family's comfort food. Here is a very simple and easy recipe for those who are not familiar with it. As always, your valuable comments are most welcome. Happy cooking, Shuchi.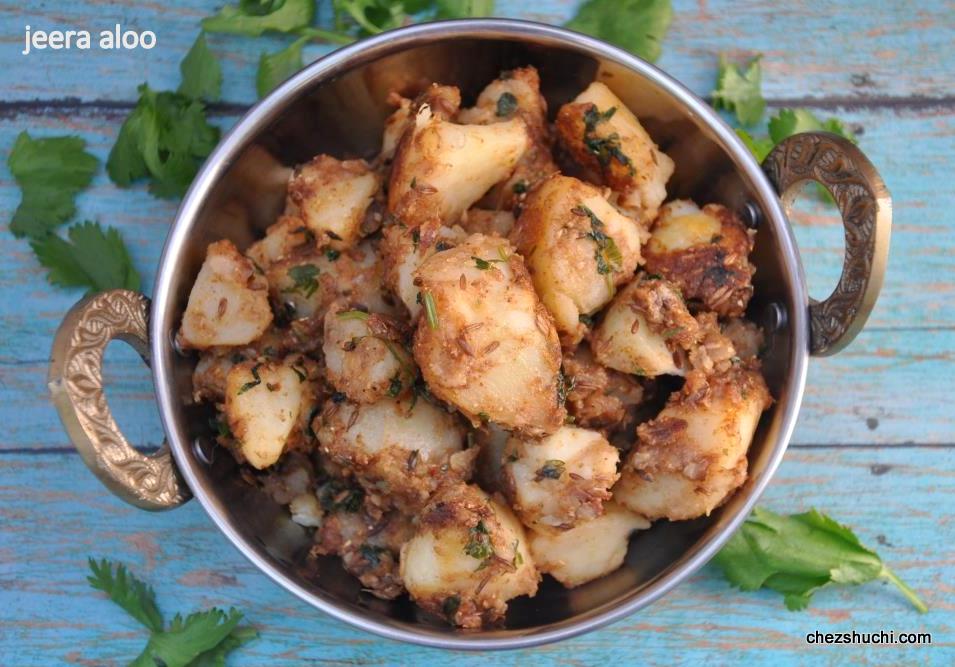 Ingredients (serves 4)
Boiled Potatoes 6-7 medium
Cumin seeds 1¼ tsp
Asafoetida 2 pinch
Salt 1¼ tsp
Red chili powder ½ tsp
Garam masala ½ tsp
Coriander powder 2 tsp
Dry mango powder 1 tsp
Vegetable oil 1½ tbsp
Chopped coriander leaves 2-4 tbsp
Method of preparation:
Peel the boiled potatoes. Cut each potato into 8 pieces.
Heat oil in a wok. Add cumin seeds. When seeds crackle, add asafoetida. Fry for a few seconds. Reduce the heat.
Add red chilli powder, coriander powder, dry mango powder and garam masala; fry the masala for 10-15 seconds on low heat. Now add potato pieces and mix well, add salt and fry potatoes for 5-7 minutes. Turn off the heat.
Delicious Jeera Aloo is ready. Garnish with chopped coriander/cilantro leaves.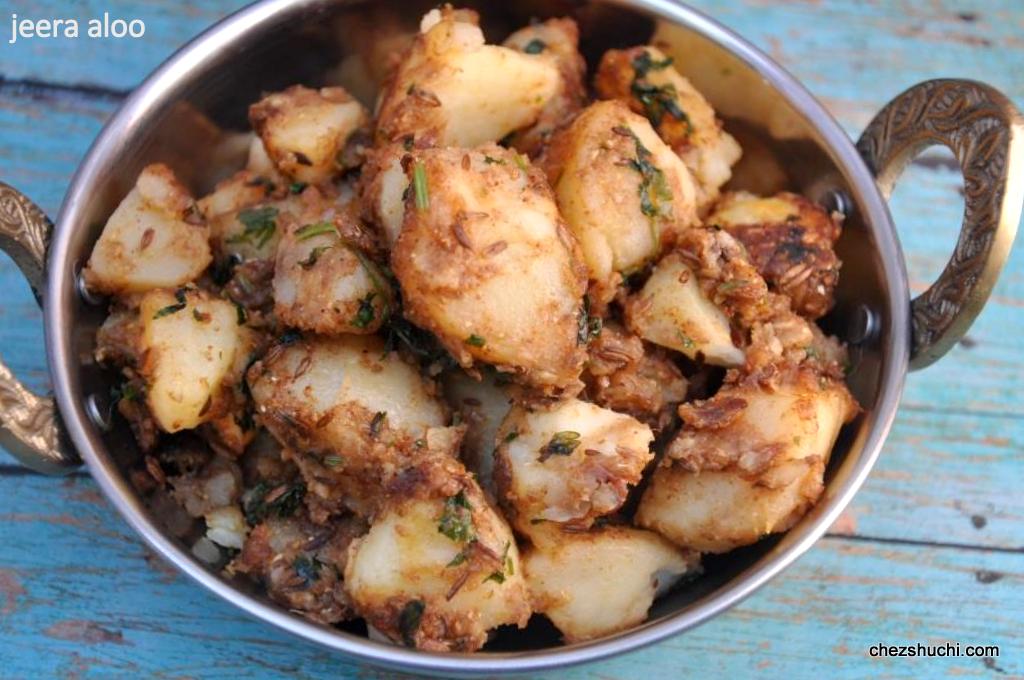 Some Tips/ Suggestions:
If you like spicy food, add in chopped green chilies.
Please feel free to add turmeric as per taste.
---