Makar Sankranti Specials !
हिन्दी में पढ़ें
Makar Sankantri is celebrated all over India in various forms on mostly 14th January like, Lohri In Punjab, Uttarayan in Gujarat, Pongal in South India, and Khichdi in North India. Makar Sankranti marks the transition of Sun into Makar rashi (Capricorn). This is also one of the harvest festivals. Many people also go for bathing in Holy river Ganga.
In North India, on this auspicious day, it is considered holy to donate a mix of Lentils (split moong dal) and rice called as Khichdi, desserts made with white and black sesame, ghee, jaggery etc. In North India the festival itself is known as Khichdi. There is also a tradition to donate/exchange 14 things by married women. It could be anything, like clothes, food, cosmetics, utensils or whatever comes in your budget.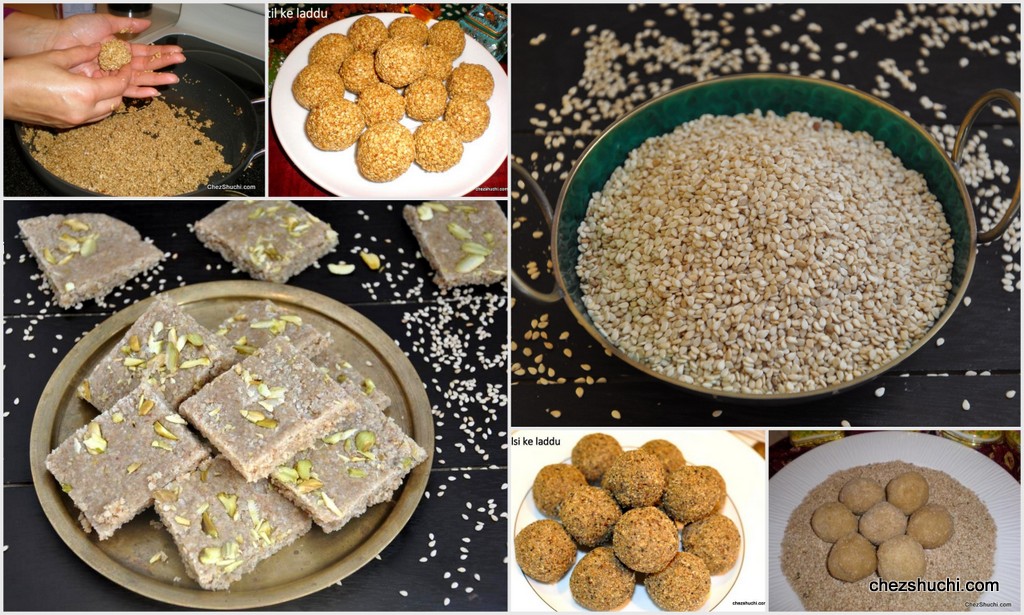 While most of the other Indian festivals are based on lunar calender, this festival seems to be an exception - it is usual to celebrate Sankranti on 14 January.
As is usually the case, for this festival also, the food is based on the weather. Sankranti falls in the Hindi month Magh (माघ) , which is the coldest time of the year. The food/ grains used for this festival are warm in tendency like, sesame, black til, jaggery, flax seed, etc. Try out some of these traditional, festive, dishes.
Happy Makar Sankranti,
Shuchi
---