हिन्दी में पढ़ें
Bajre ki Meethi Poori
(Pearl millet sweet bread)
Bajra or pearl millet is widely grown in India and Africa. Bajra grows well in hot climate conditions and India is one of the biggest producers of bajra. This grain is considered very healthy: it is rich in carbohydrate, protein and fibers. It is also gluten free so is ideal for people with gluten allergies. Bajra is mostly eaten in winters in India since it is considered as a grain with a tendency to produce heat in the body.
Here I am sharing a winter special sweet poori of bajra. This is my mother's recipe: when we were kids, she used to make these delicious pooris in cold winter days. So let's make meethi bajre ki poori with Mom's recipe. Please do try this recipe and as always share your comments. Happy cooking, Shuchi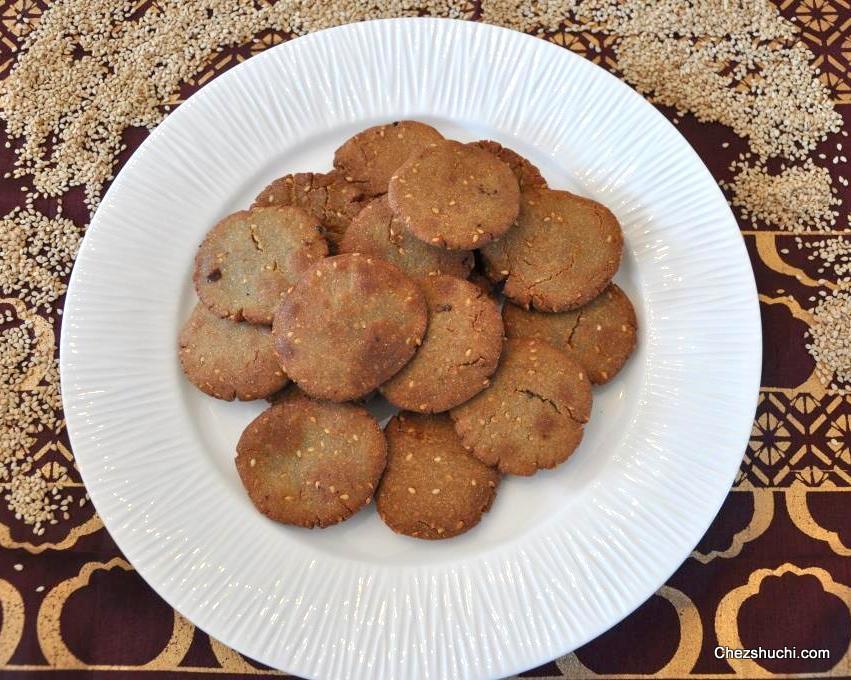 Ingredients (Makes about 16 mini pooris)
Jaggery 1/3 cup, break it into small pieces
Water 4 tbsp
Bajra fluor (pearl millet flour) 1 cup+ 2 tbsp
White sesame seeds 2 tbsp
Ghee/ oil to deep fry
Method of preparation:
Dissolve jaggery in water. Mix it well. leave for 5 minutes.
bajre ka aata, jaggery soaked in water, and sesame seeds
In a big bowl take bajra fluor. Add in sesame seeds. Mix well.
Add jaggery soaked water in the bajra fluor and make semi-stiff dough. If the dough is too soft add a little bit of more fluor.
Knead it for a few minutes.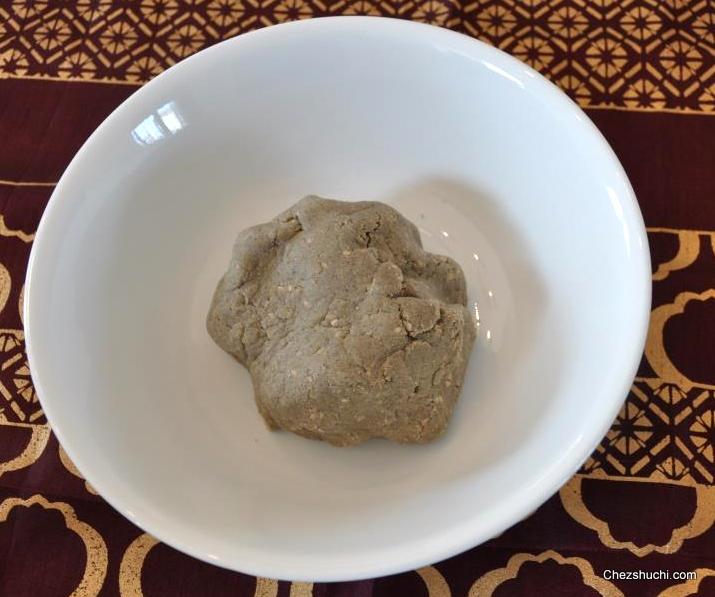 Divide the dough into 16 portions. Cover them with a damp cloth so that the dough balls don't dry up.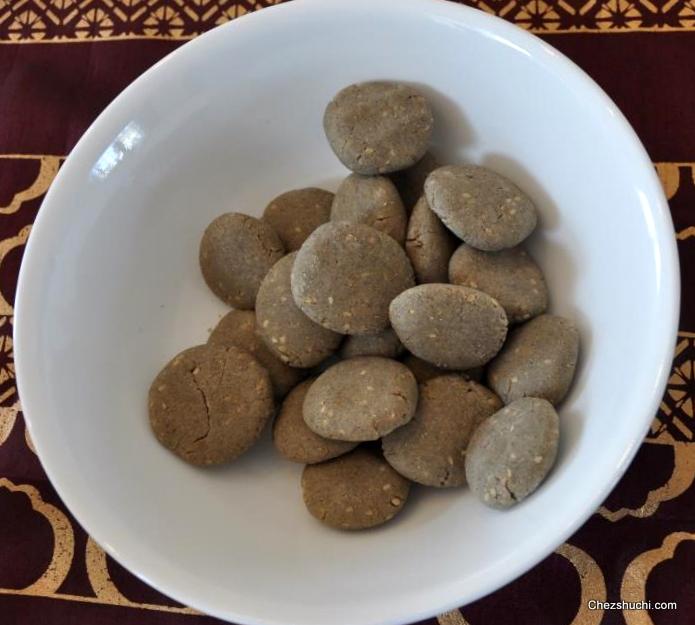 dough balls for meethi poori
Heat ghee or oil in the wok on medium heat.
Take a ball and flatten it in between your palms. Press it and make about a one and a half inch circle. You can also roll it with a rolling pin.
Pour it in hot ghee. Fry from both the sides until golden brown. Take it out on a kitchen paper.
Repeat the process with all the balls.
Delicious bajre ki meethi poori is ready.
You can store them in a clean container for a week.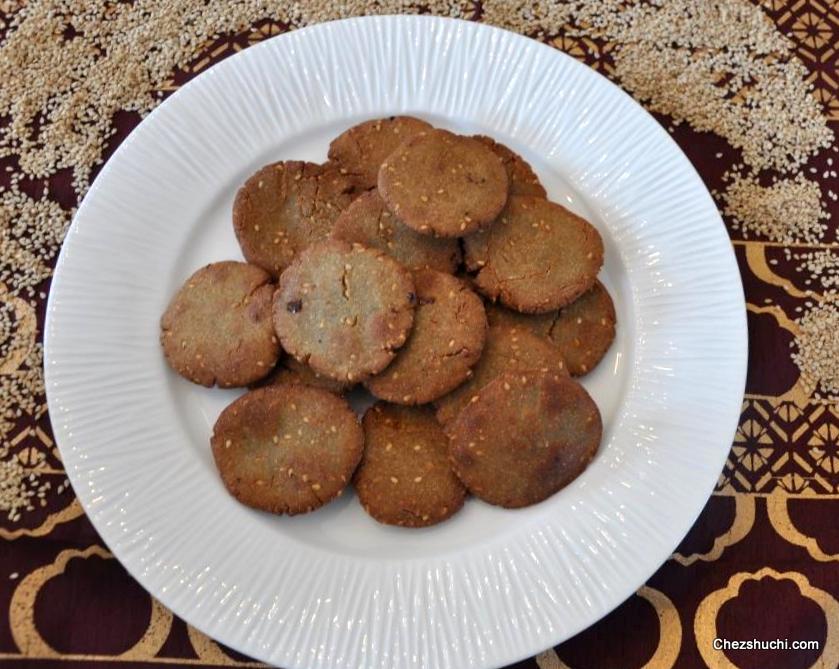 Some Tips/ Suggestions:
Rolling bajra dough ball is a bit challenging, as it breaks. It gets better after a couple of trials. You can also wet your hand and press the ball in between your palms.
Keep the dough covered with a wet cloth all the time.
---
---