हिन्दी में पढ़ें
Making Ghee (clarified butter) at home
Ghee is known as clarified butter in English. Outside India ghee is very easily available in Indian stores, and can also be found in some organic stores as well as health stores. In India ghee is not only used in cuisine but also in some ayurvedic medicines, and spiritual / religious rituals. To know more about ghee please check Wikipedia, http://en.wikipedia.org/wiki/Ghee.
Many of my readers have been asking for the recipe of ghee making at home. I have sent a quick recipe to many of you by mail but now I think it is time to share the detailed recipe with picures to get a better idea about ghee making. As always your comments are very welcome.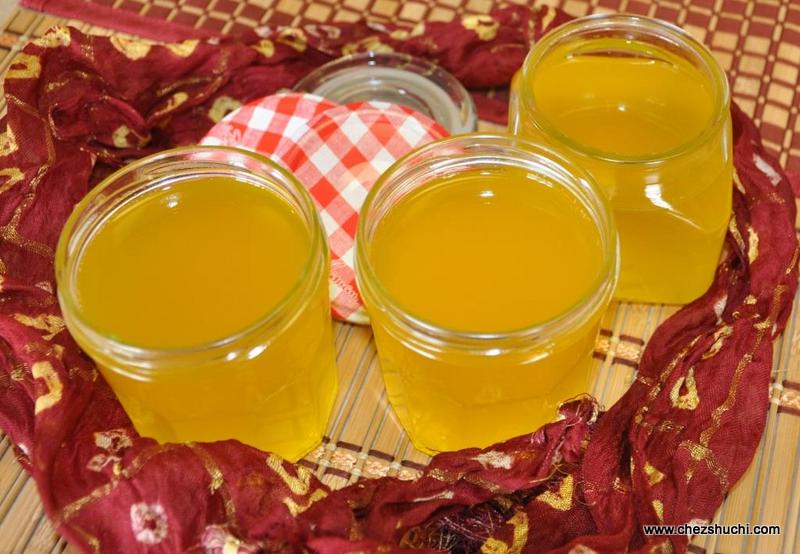 Ingredients
(Makes about 850 ml)
8 quaters sticks/ 2 pounds/ about 1 lt unsalted butter
Method of preparation:
Heat a heavy bottom pan on low heat. Remove the packging of the butter stick and transfer the butter in the pan .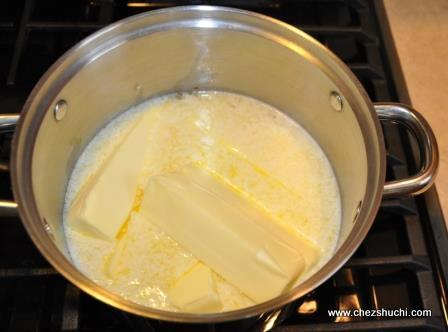 Increase the heat to medium and let the butter melt completely.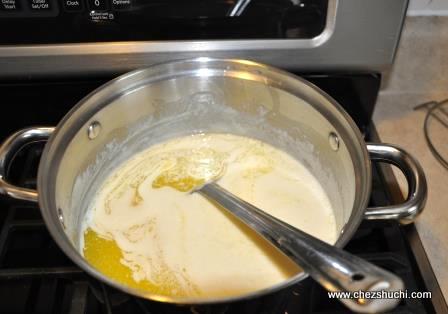 butter after cooking for about 6 minutes
Now reduce the heat and boil the butter on low heat. After 5-6 minutes the froth will start separating and you will see clear butter/ fat at the bottom.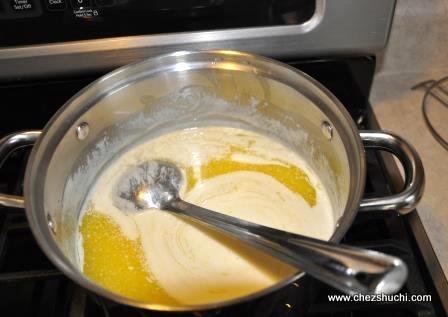 After another 5-6 minutes the froth will lessen and clearer ghee will emerge..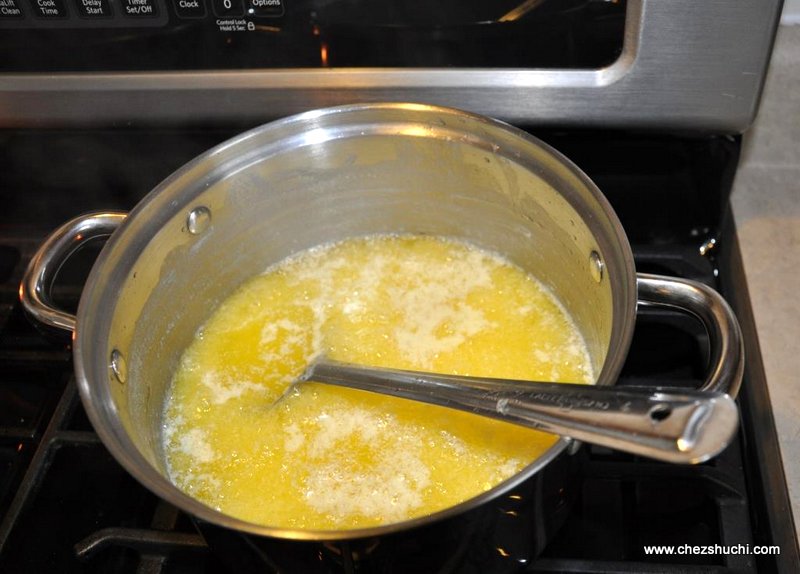 Let the mixture boil for another 5 minutes on low heat. By now froth will start cuddling up and will become crumbly. Make sure that froth doesn't get burned otherwise ghee will not be absolutely clear.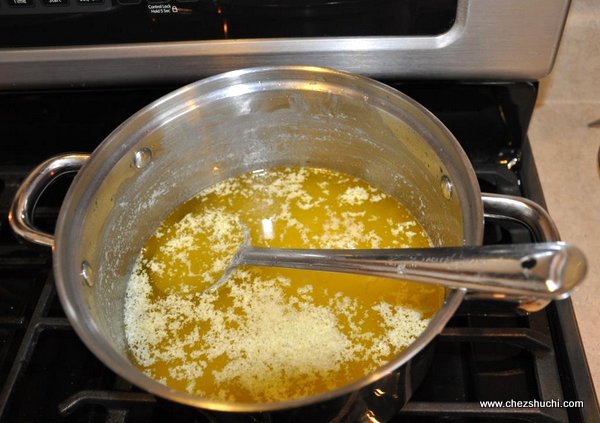 When the crumbly froth starts changing color it signals that ghee is ready. Turn off the heat at this point. Wait for a little while to cool the ghee. Now strain ghee through a steel strainer. Do not use plastic strainers to strain th e ghee.
Store in a glass / steel jar. This ghee can be kept for months.
Some Tips/ Suggestions:
Always cook the butter on low heat to avoid any burning effect.
I have used organic butter to make ghee but you can use any unsalted butter as per budget and availability.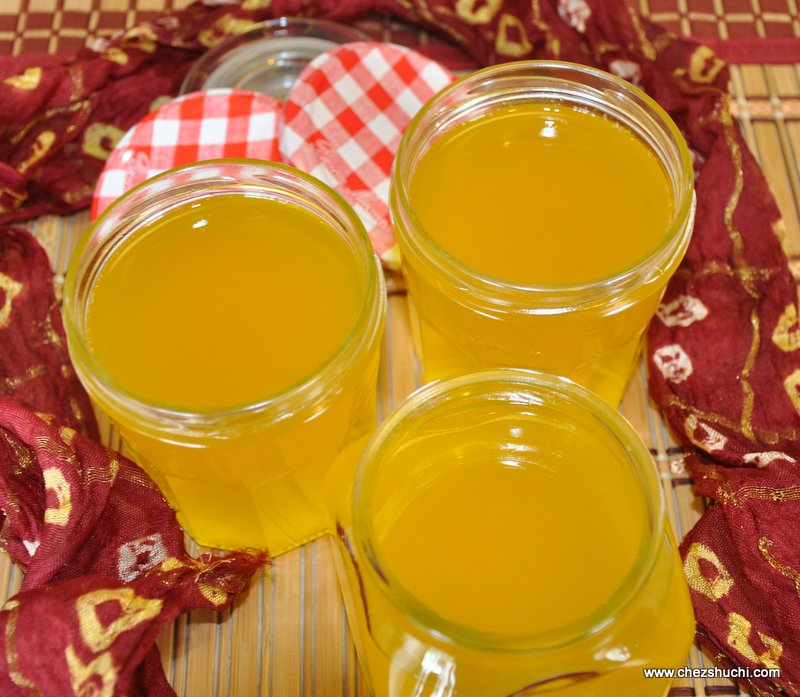 ---
Some Other Basic Preparations:
---