Urad Dal
हिन्दी में पढ़ें
White urad dal is rich in protein and soluble fibers like other lentils. This is the split lentil without the outer skin. This is a North Indian preparation of Urad dal and usually served with roti instead of rice.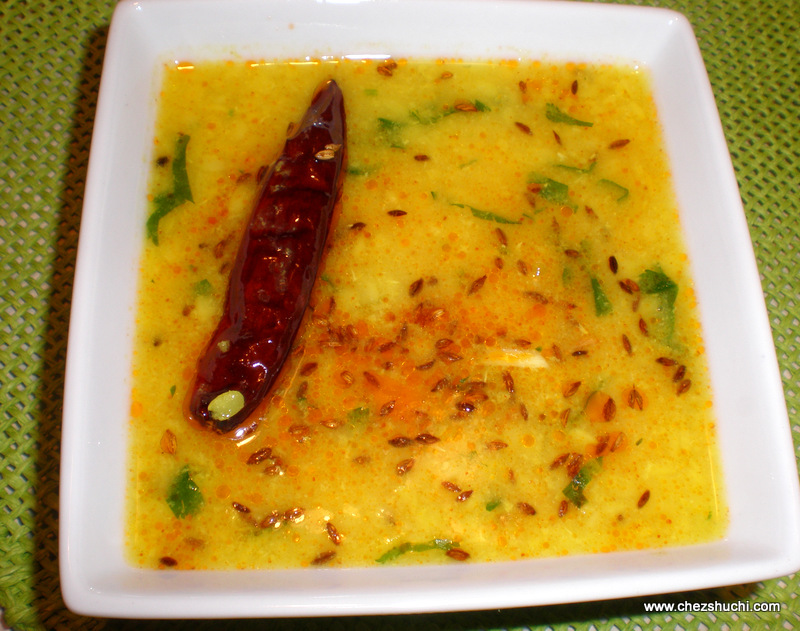 Ingredients

(serves 4)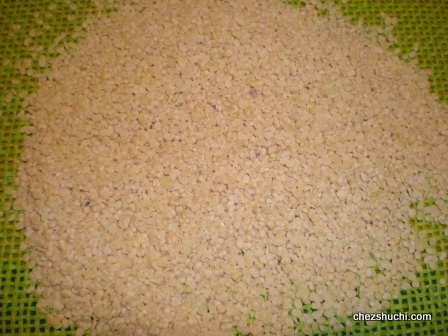 Urad dal ¾ cup
Salt to taste or 1 tsp
Turmeric powder ½ tsp
Coriander powder    ½ tsp 
Lemon juice   2 tsp 
Cumin seeds 1 tsp
Asafoetida     ¼ tsp
Red chili powder       ½ tsp
Whole red chili 1-2
Grated ginger 2 tsp
Chopped coriander leaves     1tbsp 
Ghee     1 tbsp
To serve
Method of preparation
Clean and wash the urad dal. Soak the lentils in 2 ½ cups of water for 20 minutes.
Add salt , turmeric powder and 1 tsp grated ginger and boil the lentils until it's tender.( take a whistle in the pressure cooker)
Add little more water if required. Now add coriander powder and lemon juice and boil for another  minute.
For Seasoning 
Heat the ghee. Add cumin seeds. When seeds crackle, add asafoetida, and rest of the grated ginger. Fry for few seconds. Now add red chili powder and whole red chili. Turn of the heat immediately othervise the chilies will burn off.
Add the seasoning onto the Dal.
Garnish with chopped coriander leaves .
Pour some ghee on top at the of serving. Serve with roti ! My parents like urad dal with bajre ki roti; if you want try this combination.
Tip : Ginger is an important ingredient in this dal recipe, as it helps in the digestion of urad dal.
Lemon juice can be replaced with dry mango powder (amchoor/ Khatai).
---