हिन्दी में पढ़ें
Coriander Chutney
Coriander chutney is a very popular accompaniment on the Indian food platter. It is the life of snacks, starters, and Chaat. Coriander Chutney is also a good companion for the main course, especially dal chawal. Coriander chutney can also be used as a dressing for Indian style salad like Kachumar. It is made with fresh green coriander leaves and green chilies. This chutney is a good source of iron, calcium and vitamin C. To add a tangy flavor in this chutney usually lemon juice or dry mango powder is added to the chutney. Coriander is also known as Cilantro in America/ Mexico. Try this quick and easy recipe for cilantro chutney and please do share your comments. Happy Cooking, Shuchi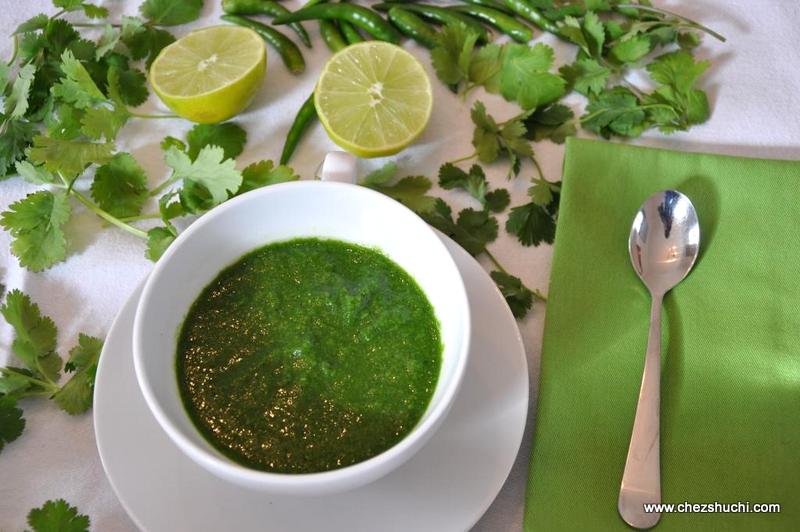 Ingredients (makes about 1 cup chutney)
Coriander leaves 100 gms/ about 2 cups
Green chilles 3-4
Salt ½ tsp
Dry mango powder ½ tsp
Lemon juice 1½ tsp
Method of preparation:
Remove the thick stems of the coriander leaves, wash them thoroughly.
Cut the coriander leaves roughly. Remove the stem of green chillies and wash them.
Make a fine paste of coriander leaves & green chillies in the mixer/ blender. Add alittle water if needed.
Now add salt, mango powder, and lemon juice and grind again for few seconds.
Transfer the chutney in a serving bowl.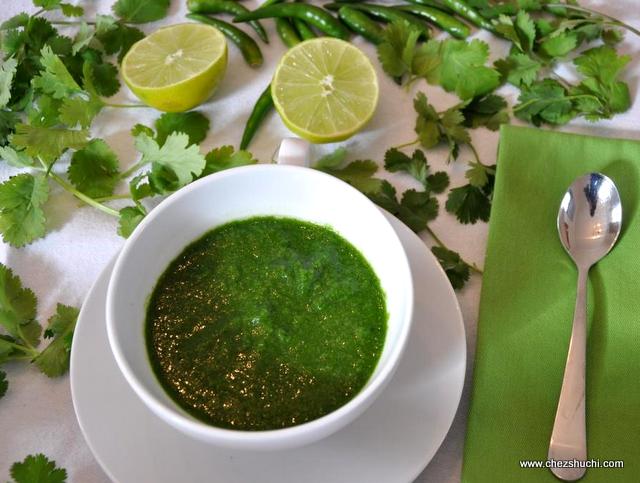 Some Tips/ Suggestions:
Make variations in this chutney as per taste by adding a bit of asaefotida, or ginger..
You can adjust the spice level as per taste.
You can also add a little bit of fresh yogurt (dahi) in this chutney to enhance the taste.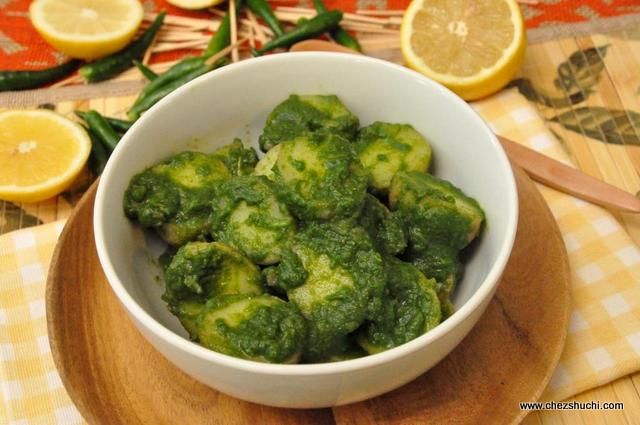 ---
Some other similar recipes:
---