हिन्दी में पढ़ें
Vrat ki Lauki
( squash sabji for fast)
Lauki , doodhi, squash or bottle gourd is a very healthy vegetable. Laukii has 90% water and is one of the lightest vegetable and good for fasting days. This is mother in laws recipe. Shen make vrat ki lauki with kuttu ke paratha (buckwheat pan fried bread) . Please check your family tradition if lauki is eaten in your family in fast .Try this recipe and please do share your comments. Happy cooking, Shuchi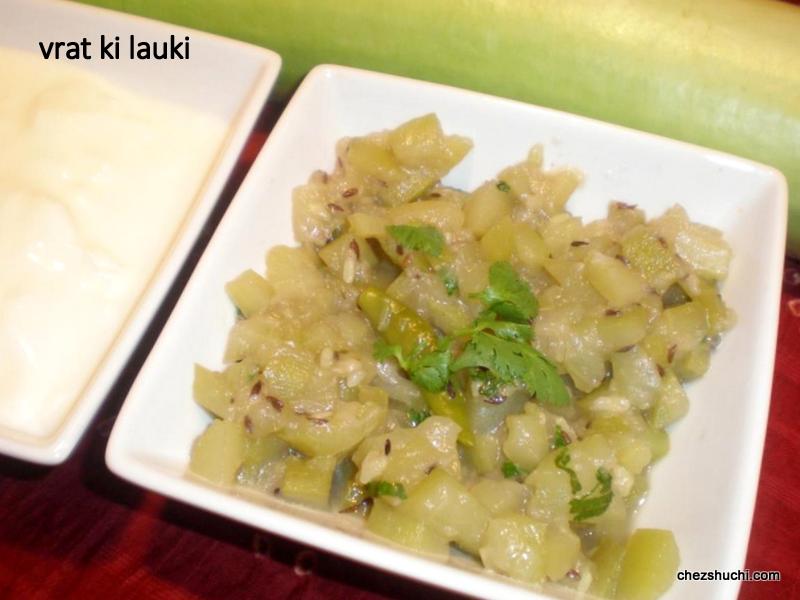 Ingredients
(serves 4)
1 medium bottle gourd (lauki)
2 green chilies
1½ tsp ghee
1 tsp cumin seeds
1 tsp sendha namak (rock salt)
1 tbsp chopped coriander leaves
2 tsp lemon juice / ½ cup yogurt
Method of preparation:
Peel skin of bottle gourd ( lauki), remove the sides and stem. Wash, and cut it into small quarter inche cubes. (Shape does not matter, it is just to get an idea).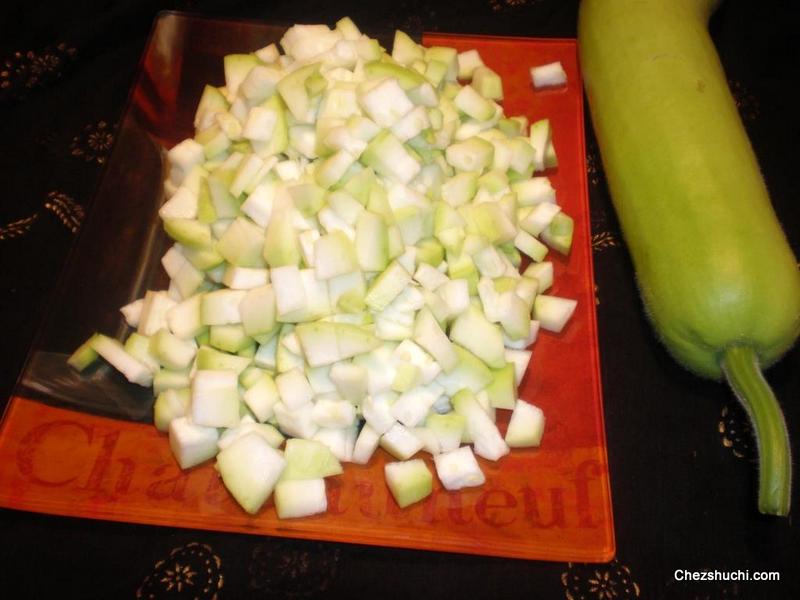 Remove the stem, wash, and finely chop the green chilies.
In a wok heat ghee. Add cumin seeds, when seeds change the color, add chopped green chilies and fry for 10 seconds on low heat.
Add lauki pieces and salt, mix well and fry for a few minutes.
Cover the lid and cook till lauki gets tender. It takes about 12-15 mins to cook lauki.
You can also make lauki in the pressure cooker, in that case take one whistle.
Add lemon juice/ yogurt at the time of serving.
Garnish lauki ki sabji with chopped coriander leaves.
Delicious and healthy vrat ki lauki is ready to serve. Serve lauki with homemade plain yogurt (dahi) and kuttu ke paratha (buckwheat pan fried bread).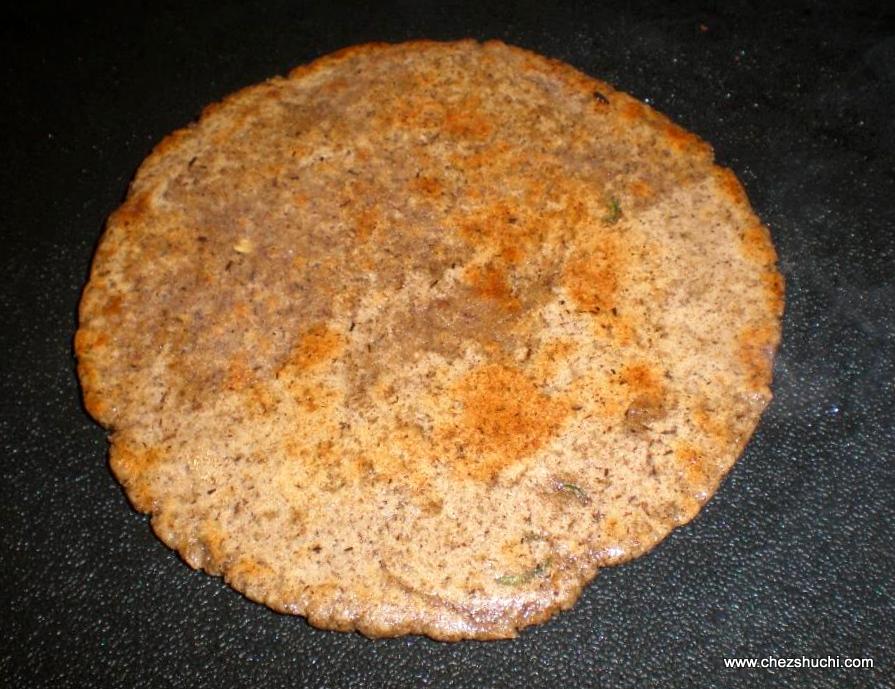 Some Tips/ Suggestions:
You can increase and decrease the amount of green chilies as per taste.
Some families also use red chili powder durig the days of fasting some use black pepper. Please check your family traditions.
Do not add yogurt in very hot vegetable; yogurt might split.
Lauki can be easily grown at home. Read about growing vegetables at home.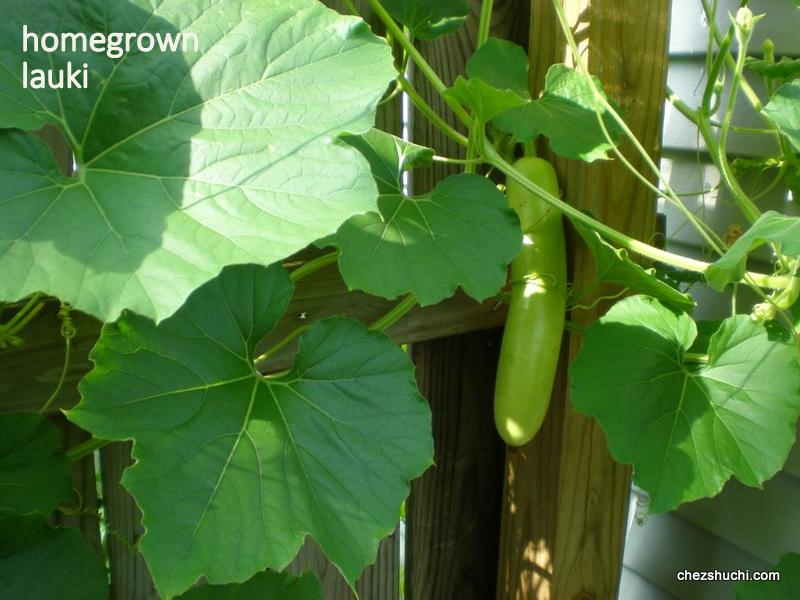 ---
Some other Fasting/Upvas recipes
---