Neebu ki Mircha (chilies soaked in lemon juice)
हिन्दी में पढ़ें
Neebu ki Mircha (chili and lemon instant pickle) is a perfect zero fat, easy to make, four-ingredient instant pickle. This instant pickle is made with chopped green chilies and ginger dipped in lemon juice and seasoned only with salt. Isn't it simple!
This is my mother's recipe; she usually makes neebu ki mircha and keeps it in the fridge. This pickle enhances the flavor of any food. My mother always adds chopped ginger with the chilies to add more flavor. Ginger is known for its medicinal values. When ginger is soaked in the lemon juice with chopped chilies, it absorbs the sour and spicy flavor and becomes very tasty. You can serve it with dal chawal, sabji roti, Chinese food or you can even use to make Guacamole etc. Neebu ki mircha is one of the best accompaniments as it does not have any fat, high calories or spices. All the ingredients used in this accompaniment are healthy.
Hot green chilies are growing in abundance in our kitchen garden, so I have used homegrown hot green chilies. You can use some other variety of chilies as per availability. Please do try this instant, healthy pickle and do share your comments. With best wishes, Shuchi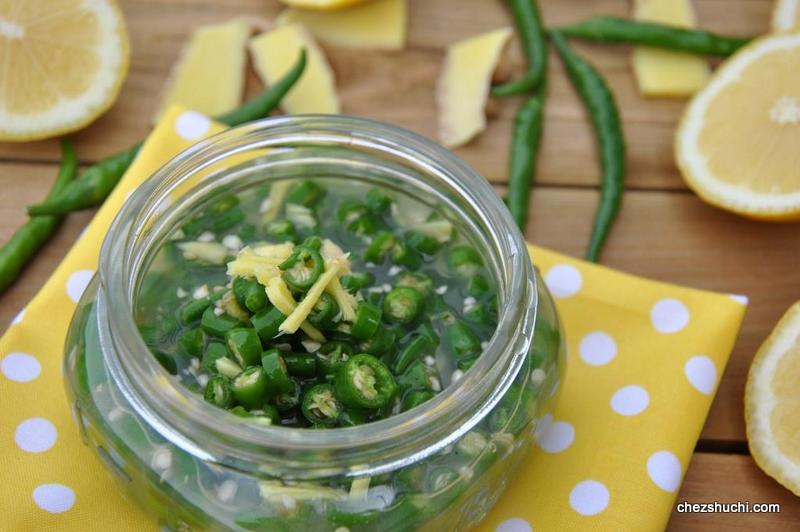 Preparation Time: 5 minutes
cooking time: 0 minutes
Approximately 30 calories all together
Ingredients
Green chillies about 20-25
Lemon juice   ½ cup
Ginger    2  inch
Salt  ½ tsp
Method of preparation
Remove the stem and wash the green chillies and wipe them with a clean kitchen towel. Cut the green chillies into  small pieces.
Remove the skin of ginger and wash it. Chop ginger into small thin juliennes.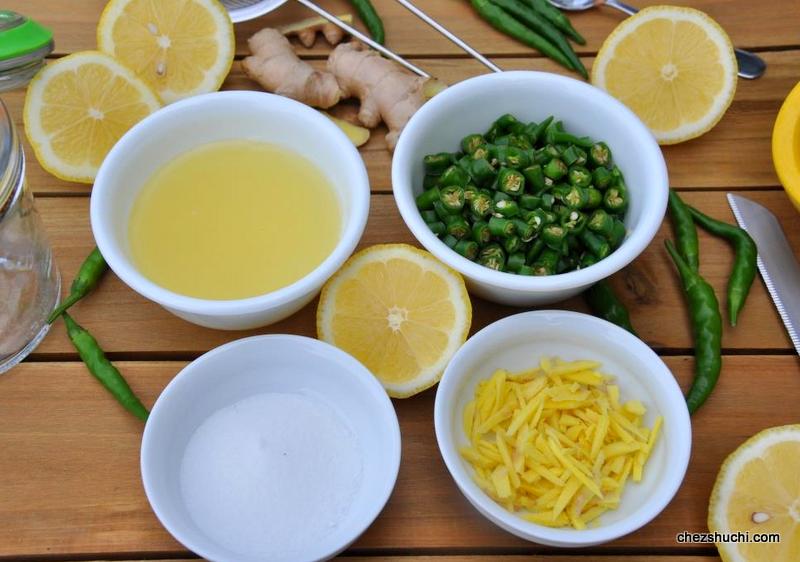 In a glass bowl take chopped chilies, chopped ginger, salt and lemon juice. Mix all the ingredients well.
Neebu ki mircha is ready. Store it in a glass bottle in the fridge .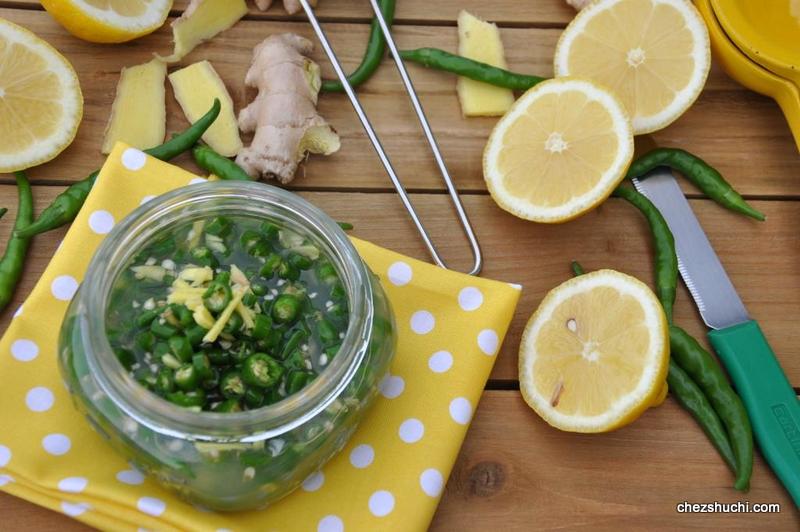 You can serve neebu ki mircha with any meal. This zero fat instant pickle goes with everything. Our family loves it with dal chawal. Neebu ki mircha enhances the flavor of arhar dal, masoor dal etc.
Some Tips/Suggestions:
Neebu ki mircha can be kept in the fridge for a couple of weeks.
Neebu ki mircha can be added in the Mexican accompaniment Guacamole also.
Ginger can be easily grown with the ginger rhizome we use at home. Use fresh rhizome which has some fresh buds. You can plant ginger in the ground or in the pot. Make sure to plant ginger in a partly sunny location as ginger plant can not take direct heat.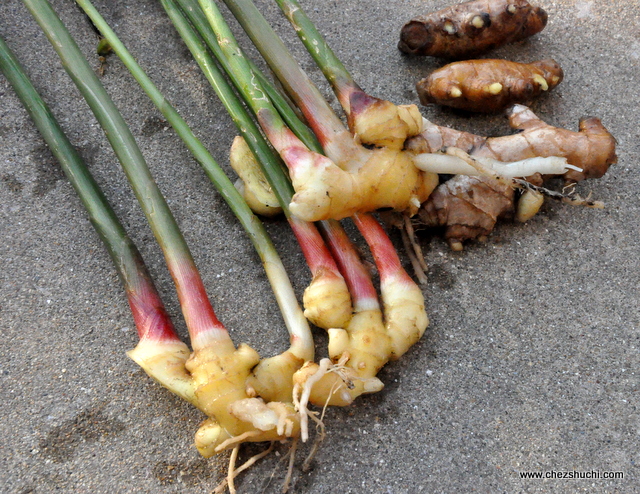 Chilies can also be easily grown in the home garden. There is a huge varieties of chilies. One can grow chilies in ground and can also in a pot. Read more about growing chilies at home.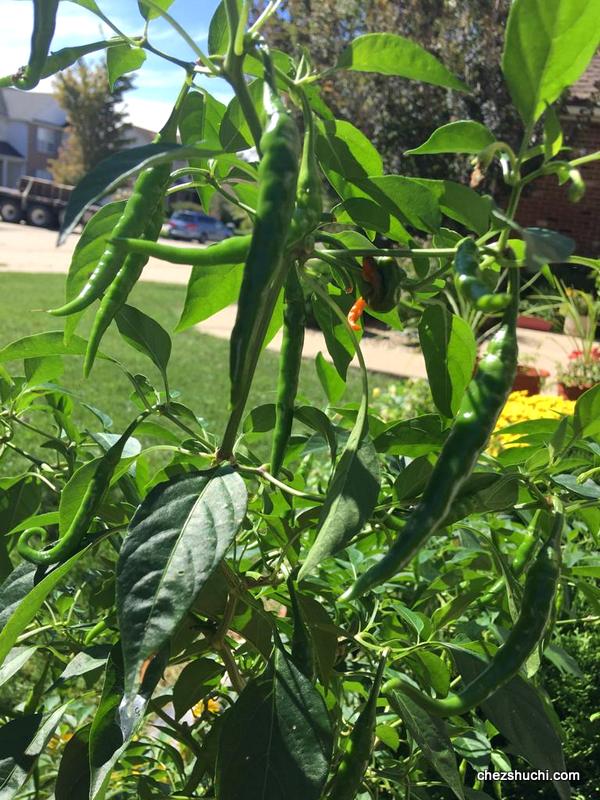 ---