Homegrown Chilies and Peppers
September,6th-2017
इस पन्ने को हिन्दी में पढ़ें.
Dear Readers,
There ia a large variety of chilies all around the world. Some of them are real hot while others are mild. These chilies/ peppers are used as spices, vegetables, and also as medicinal products. Chilies contain a substance called capsaicin, which gives the characteristic pungency/ hotness to the chilies.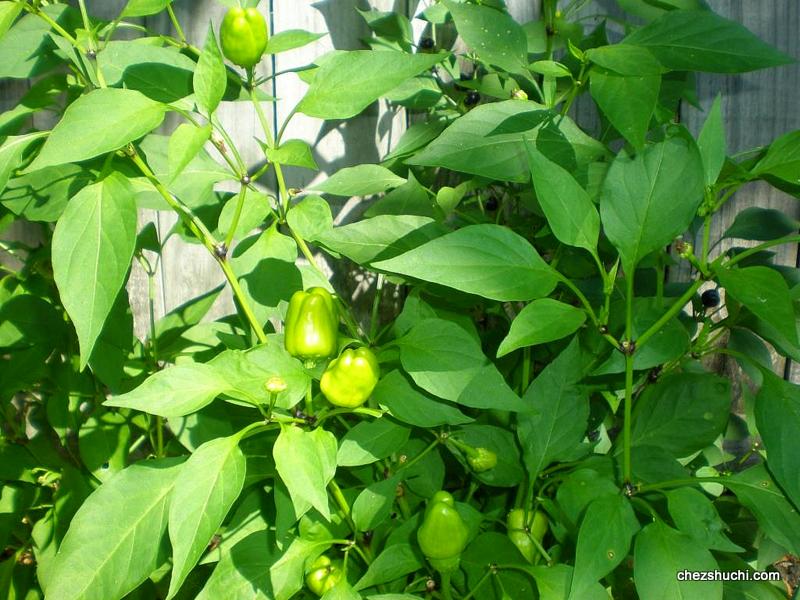 homegrown sweet chili
Shimla Mirch, also know as Capscium in India and Bell pepper in America is a mild spicy pepper. The botanical name of bell pepper is Capsicum annuum. Bell peppers are rich in vitamins, minerals, dietary fibres and beta carotene. There are a lot of health benefits of eating bell peppers. The most common bell peppers are green in colors however red, yellow, or orange bel peppers can be easily found in western vegetable markets.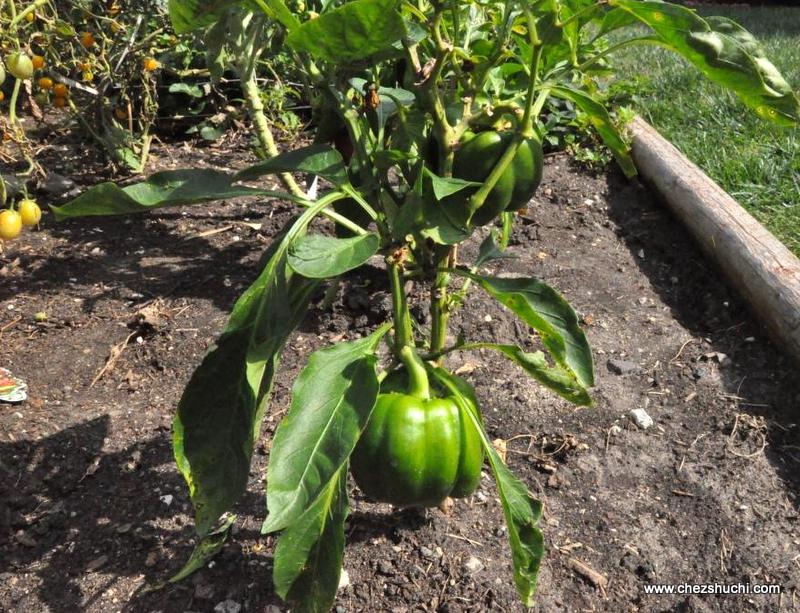 Homegrown bell pepper
I like to grow a variety of peppers, like Indian hot chili, Serrano pepper, jalapeño, sweet pepper, and a variety of bell peppers . These chilies/ peppers are in a variety of colors - dark green, light green, black, red, purple etc. It is very easy to grow chilies and peppers. You can grow the one you like.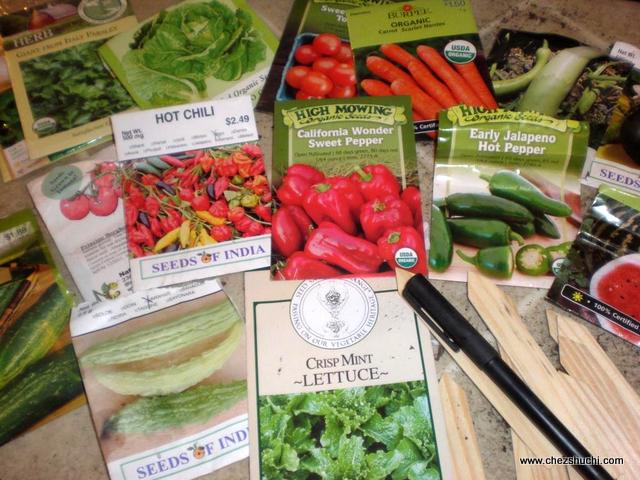 Chilies and peppers can be easily grown from the seeds. You can use the seeds from your pantry or you can cut a fresh chili and use even the fresh seeds to grow them. You can also buy an organic baby chili plant from your local nursery. You can grow chili/ pepper plants in a pot or in the ground. 1 hot Indian chili plant is sufficient for the family of four. I like to grow green and red bell peppers also. I usually plant 2 green bell pepper and 1 red pepper plants. Bell pepper grows fast in favorable conditions.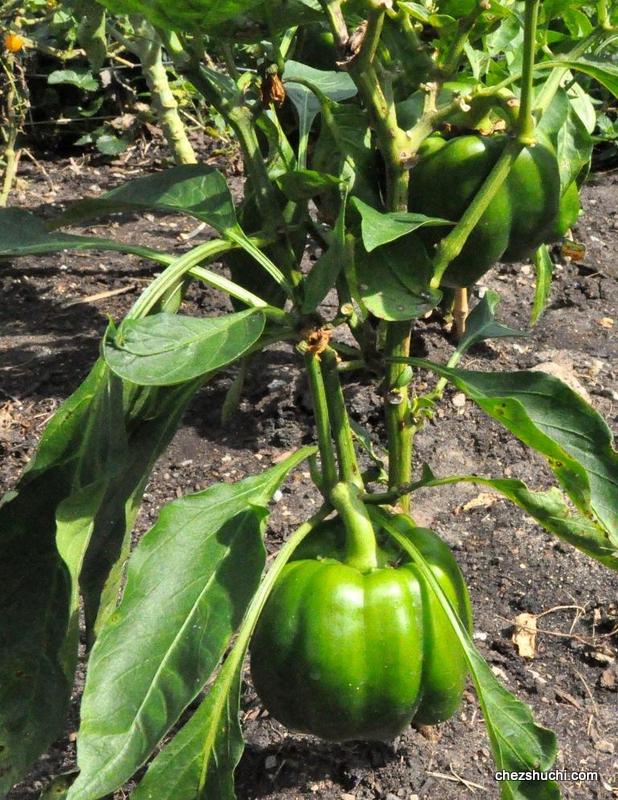 Homegrown bell peppers hanging in the kitchen garden
Peppers plants grows well in warm weather. Usually you will see flowers coming in the plant in about 28-30 days after germination. And very soon after the flowers you will see the fruits. If weather is warm you may have your first chili/peppers in about 50 days after planting.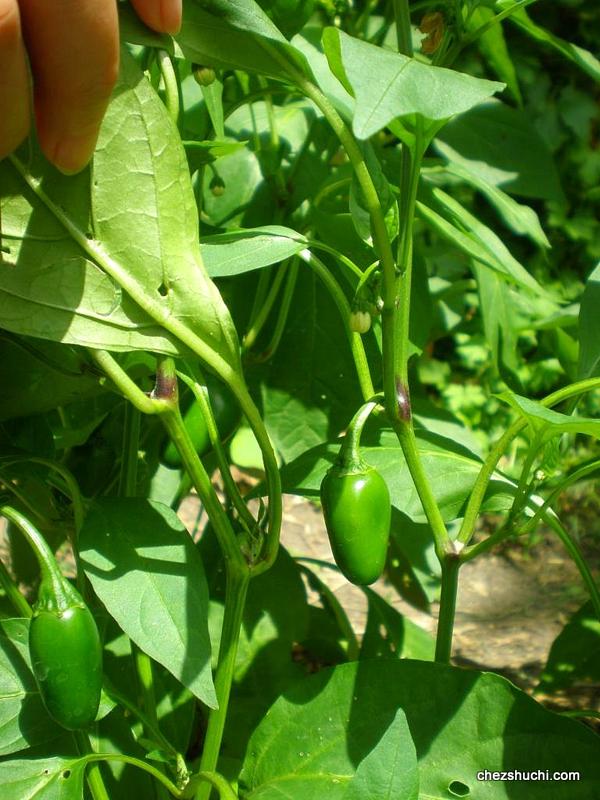 Homegrown jalapeno peppers hanging in the kitchen garden
It is extremely satisfactory to harvest your own vegetables. They are pure, tastier and healthier....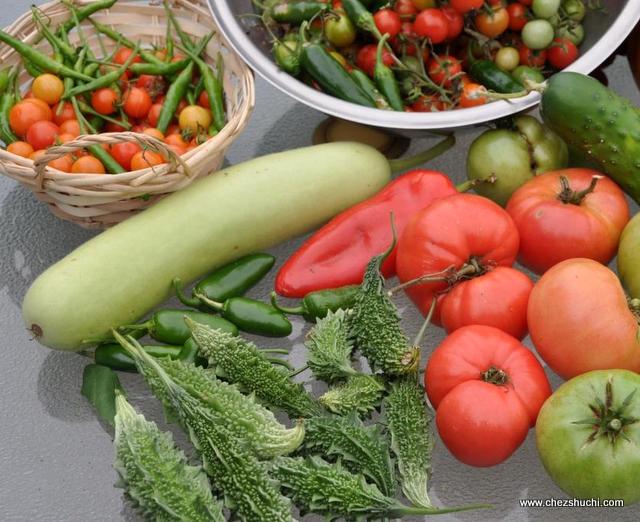 A bunch of vegetables harvested from our Kitchen garden
Happy Gardening,
Shuchi
---