Carrot and Pepper Pickle
Gajar aur Mirch ka achar
हिन्दी में पढ़ें
Carrot and pepper pickle is an instant delicious Indian style pickle. You can use Jalapeno or serrano pepper. I have used serrano peppers, which are easily available in the USA. These are spicy peppers which are very close to Indian thick green chilies used for pickle. You can use any thick and spicy peppers available in your part of world.
About this pickle idea- Sometime back we went to an Indian restaurant in Chicago. They had served this carrot and pepper pickle with stuffed paratha. We really liked the taste of this pickle as it was very light with just a few spices and almost no oil, so it was more like a salad. My Gujarati friends also make this pickle/salad, so I am not sure about the origin of this pickle. I decided to give it a try. I have made the pickle with a few alterations so that it doesn't spoil for quite some time.
Carrots are a good source of vitamin A, so I like to use a lot of carrots in my cuisine. Its a vegan pickle and is very low on calories. Here is my version of carrot and pepper pickle. Hope you like this recipe. Please do share your comments. Happy cooking, Shuchi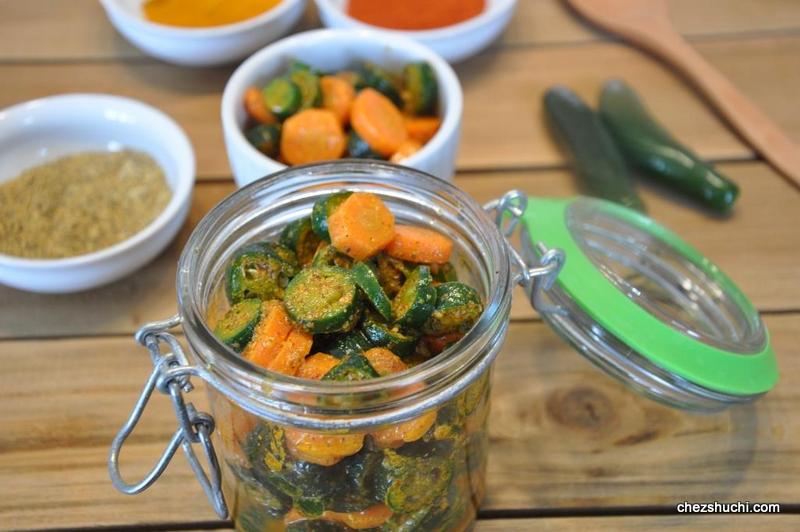 Preparation Time: 5 minutes
cooking time: 0 minutes
about 15 calories in each serving
Ingredients (Makes about 450 gms (about 1 lbs) pickle
Carrots 3-4 medium
Peppers about ¼ pound/ 125 grams
Vegetable oil 3 tbsp
Ground red chilli ½ tsp
Ground mustard seeds ½ tbsp
Turmeric powder ½ tsp
Salt 1½ tsp
Distilled white vinegar 1 tbsp
Method of preparation:
Peel, wash and cut carrots in circles/ slices. Wash, pat dry and cut peppers into slices.
Pat dry carrots and pepper on a clean kitchen towel. Ideally, dry the pepper and carrots for a few hours in the sun. In case it is not practical, dry the veggies on a clean cloth indoors for a few hours. Note- you can skip this air or sun dry part, in that case keep the pickle in the fridge.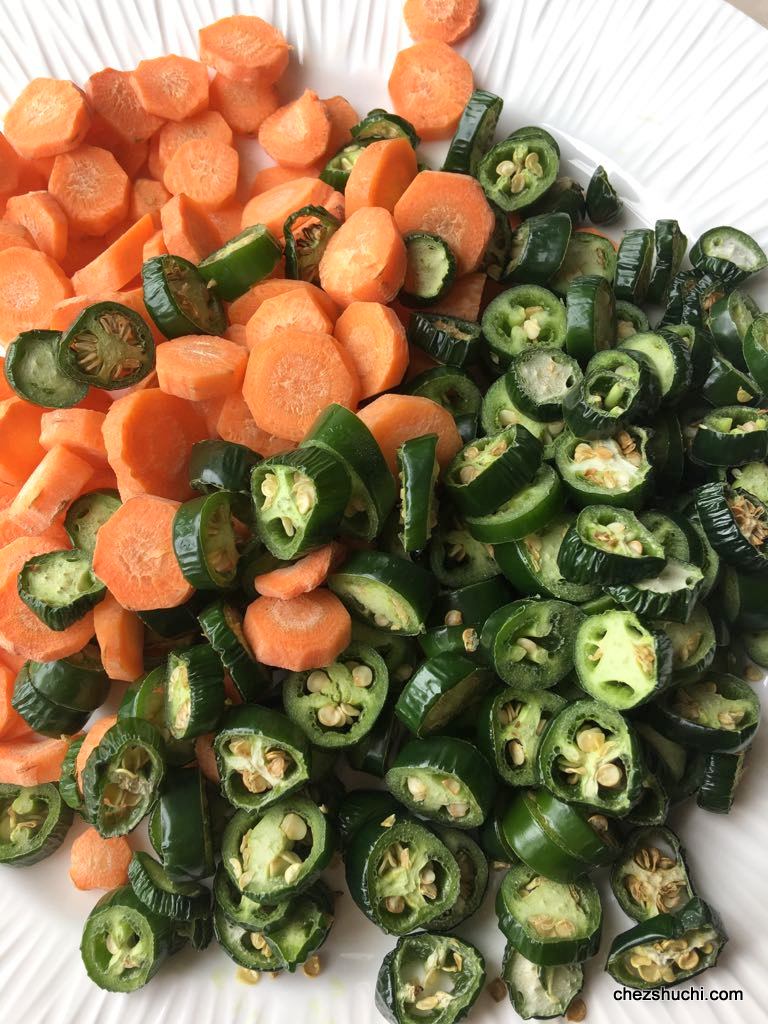 carrots and pepper slices
In a bowl take oil, vinegar, turmeric, red chili powder, ground mustard and salt.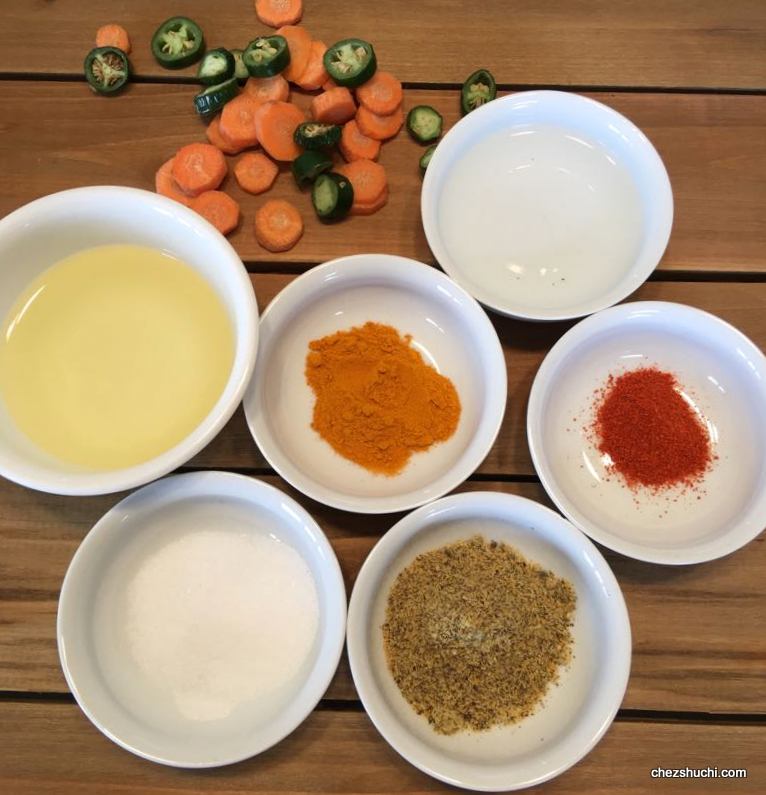 carrot and pepper pickle ingredients
Mix well all the spices. Add in sliced carrots and pepper. Mix well.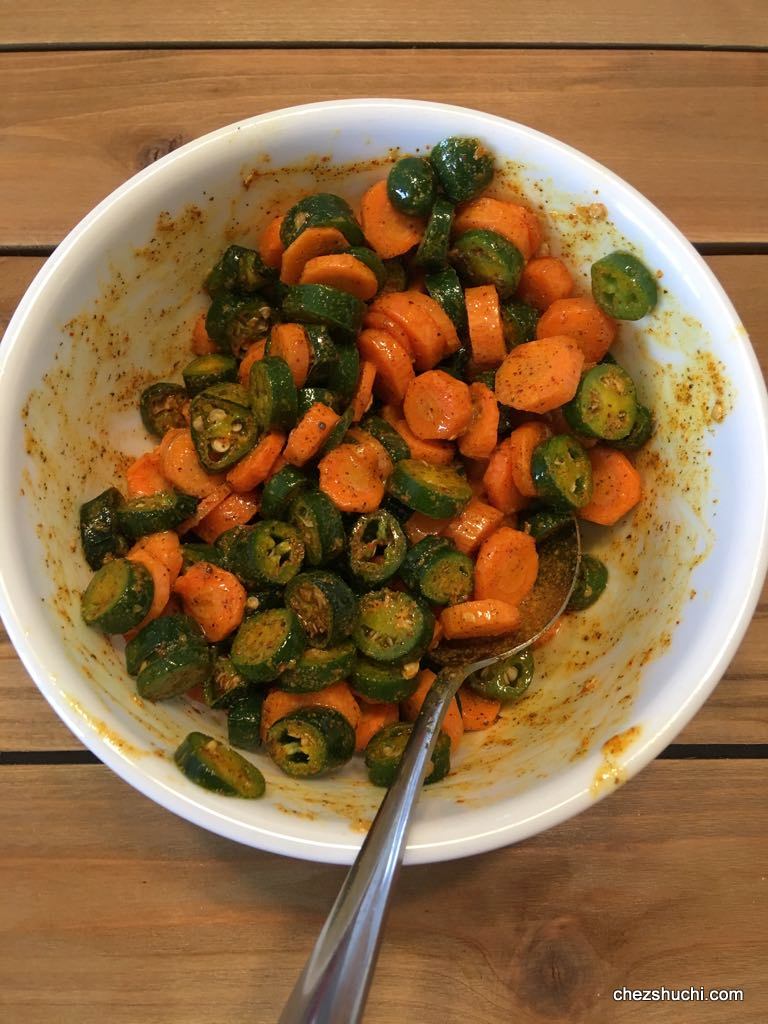 Transfer the carrot pepper pickle in a clean glass jar. Keep under the sun for a couple of days. Again, if it is cloudy- keep aside for a couple of days so that the pickle gets ready.
Delicious carrot and pepper pickle gets ready in a couple of days. It goes well with paratha, dal chawal or any other combination of Indian food.
This carrot and pepper pickle can be stored for a couple of months.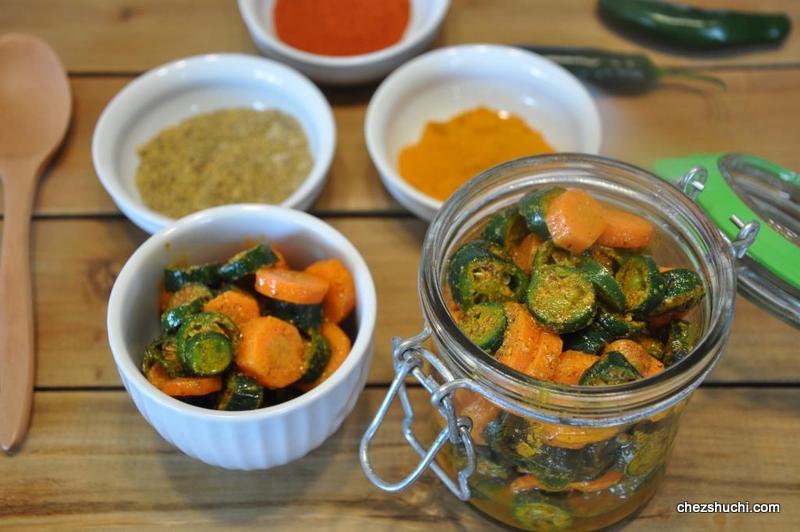 Some Tips/ Suggestions:
For carrots and pepper pickle you can use jalapeno pepper, serrano pepper or any other thick green peppers. You can also grow these peppers in your home garden.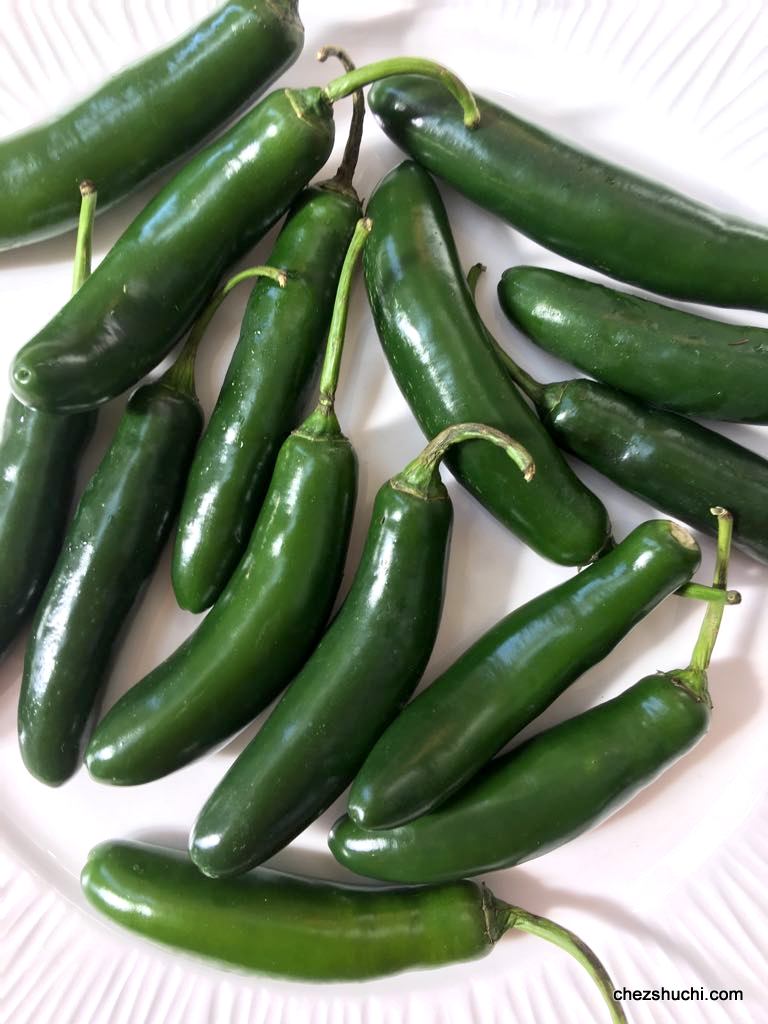 Turmeric is an optional ingredient for this pickle. I like to add turmeric as it has quite a few medicinal values.
Vinegar is an optional ingredient. I add vinegar so the pickle doesn't get moldy. If you are not adding vinegar keep this pickle in the fridge .
Air drying or sun drying is an important part in any pickle. If you do not have time to dry the carrots ans pepper for a few hours then keep the pckle in the fridge so it doesn't get moldy .
You can also add a hint of crushed methi seeds in this pickle .
---