हिन्दी में पढ़ें
Aam ka Galka (Sweet and Sour Mango Pickle)
Galka- Galka is a traditional North Indian mango pickle. I remember when I was a little girl my grandmother used to make this pickle. Traditionally raw mangoes pieces are mixed with spices, salt and sugar and kept in sun till the mangoes are done and mixed wih the spice sugar mixture. Usually it takes about 15 days to make the pickle. Since in today's world everybody is busy, this is a quick and modified version of my grandmothers pickle recipe, which gets the Galka ready in 15-20 minutes. If you live outside India you can find mangoes in Indian stores, Asian stores, and also in some regular super markets. Try out this galka recipe and please do share your comments. Shuchi.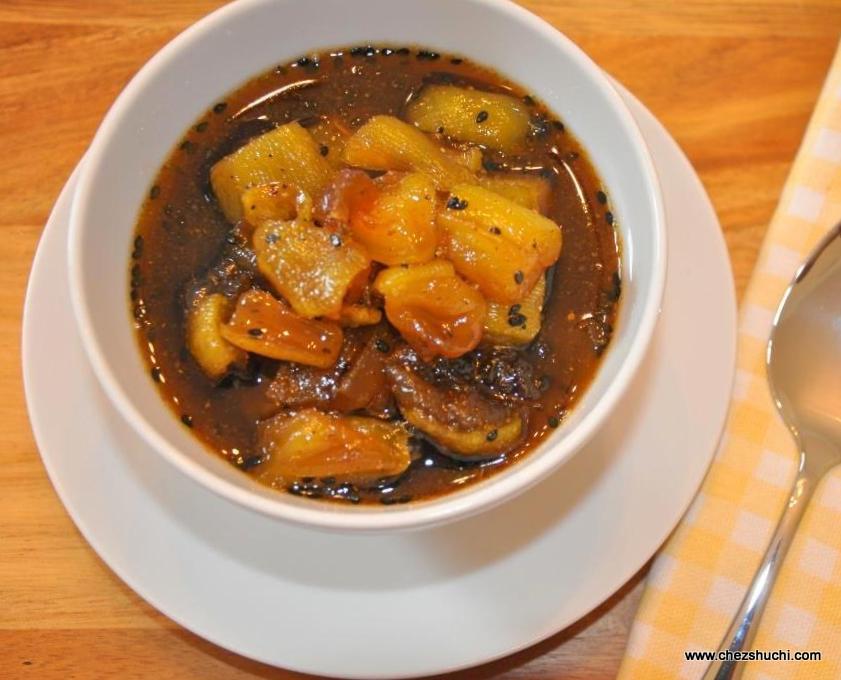 Ingredients
(makes about 1½ cup galka)
2½ cups mango pieces (2 mangoes)
1 cup brown sugar
¼ tsp nigella seeds (kalaunji)
½ tsp freshly ground blackpepper
½-¾ tsp salt
Red chili powder to taste (optional)
Method of preparation:
Wash and pat dry the mangoes on the kitchen paper/ towel. Remove the top chip and mangoes and peel the mangoes. Cut each mango into 1 inch pieces. You can discard the seed or you can use it in lentils or in curries. Add the mango seed in lentils when you boil it. The seeds will leave the natural sour flavor in the lentils.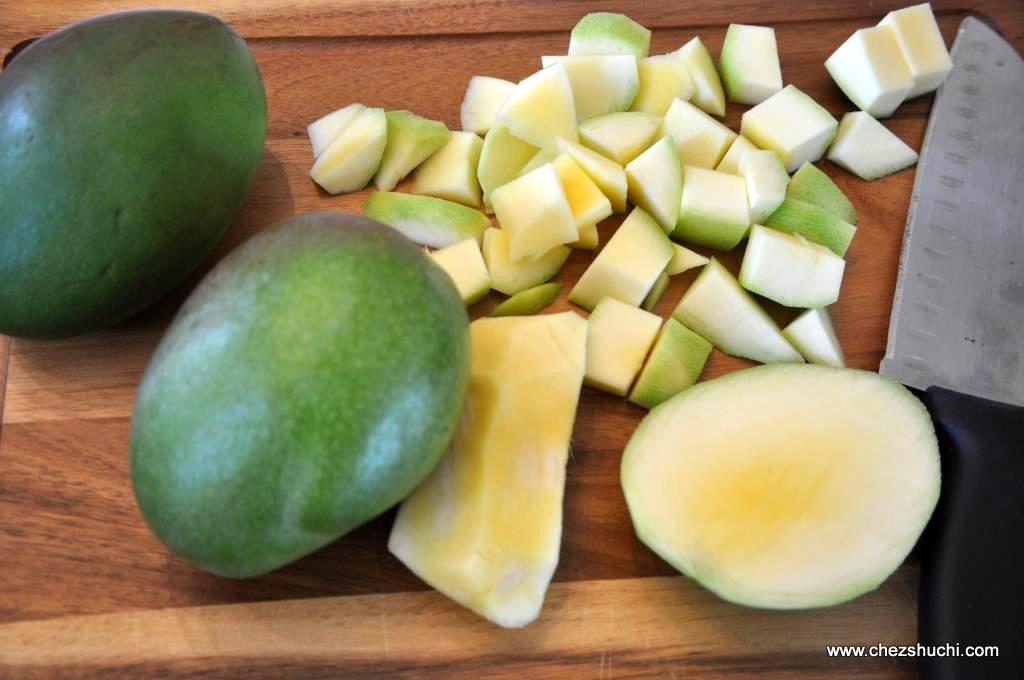 In a sauce pan take mango pieces. add sugar and all the spices.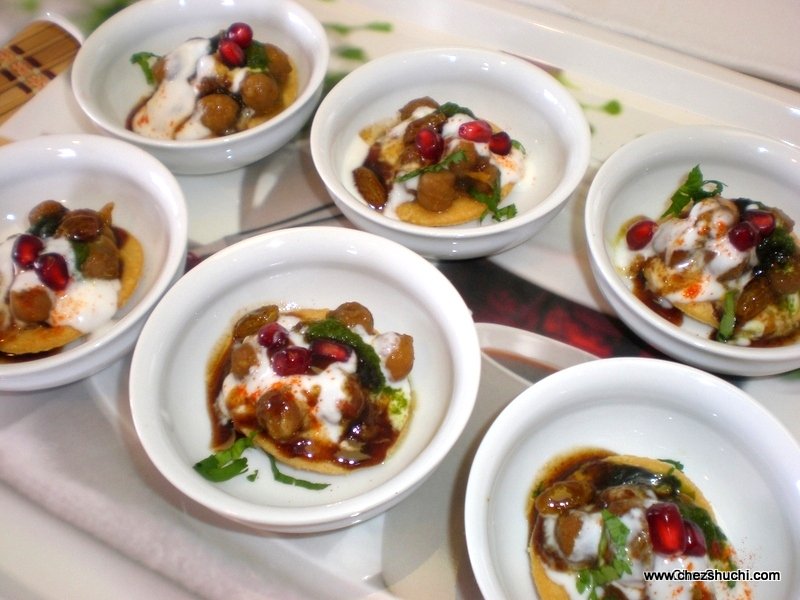 Mix well and cook it for about 20 minutes or till the magoes are cooked/ tender.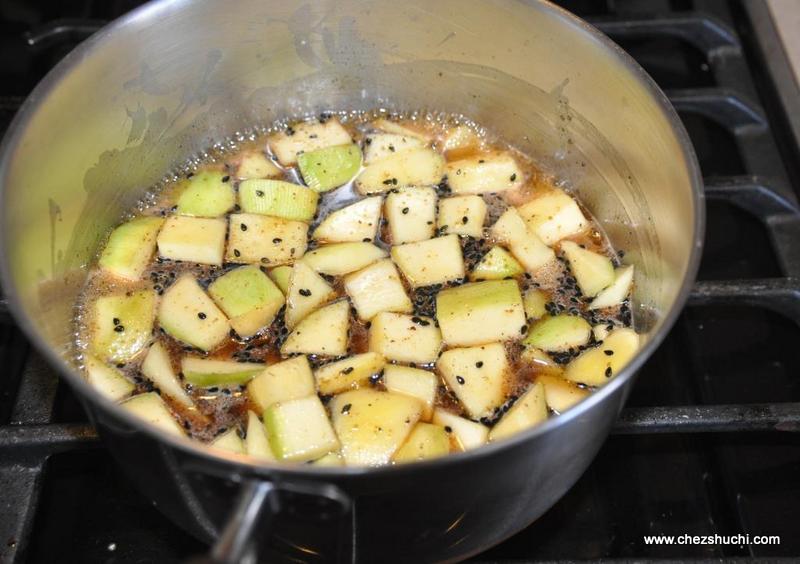 All time favorite delicious aam ka galka is ready to serve. Serve it with dal rice, paratha...
Let it cool. The galka can be stored in a glass bottle/container. It can be stored for weeks.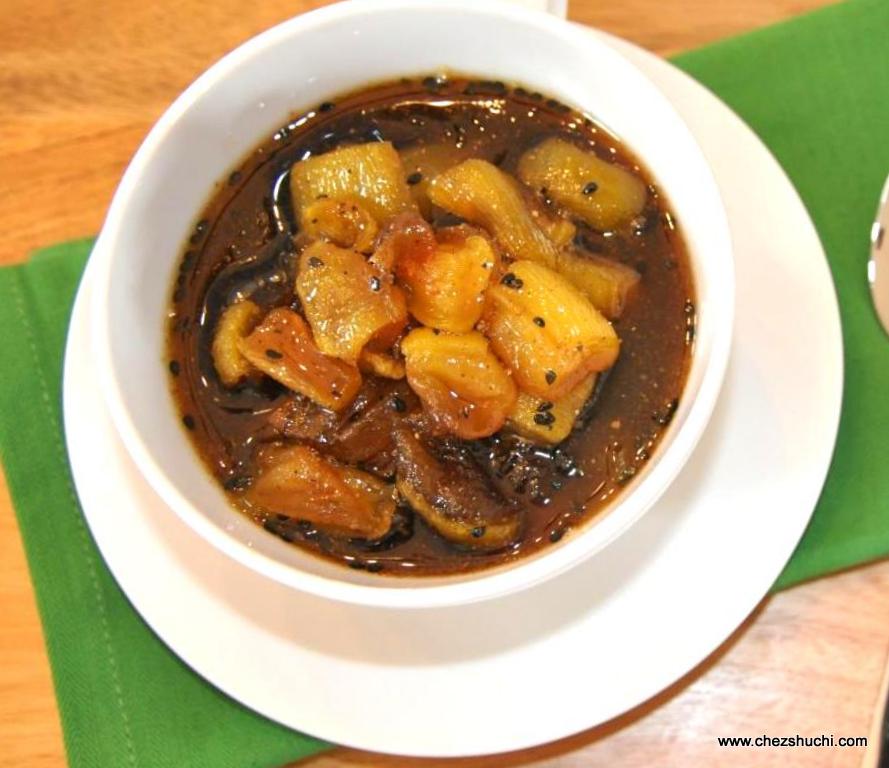 Some Tips/ Suggestions:
You can also use jaggery instead of sugar to make a this instant pickle.
---
---