Gajar Gobhi and Shalgam's Pickle
(Carrot cauliflower and turnip's pickle)
इस व्यंजन को हिन्दी में पढ़ें
Many of you have asked for some suggestions for winter special Pickles. Here we are with Carrot, cauliflower and turnip pickle . There are many different recipes to make this kind of pickle. This is a Punjabi style pickle. I have learned this pickle's recipe from a Punjabi friend of mine. In UP, a variant of mix veg pickle is made with almost the same ingredients apart from jaggery and vinegar. There are so many other varieties of pickles made during the end of winters and the beginning of the spring season... I remember my grandmother used to make Aloo ka achar (potato pickle) and Mooli ka achar (radish pickle) in Kanji. The list is long!! Let's make this Punjabi style carrot cauliflower, and turnip pickle.. ...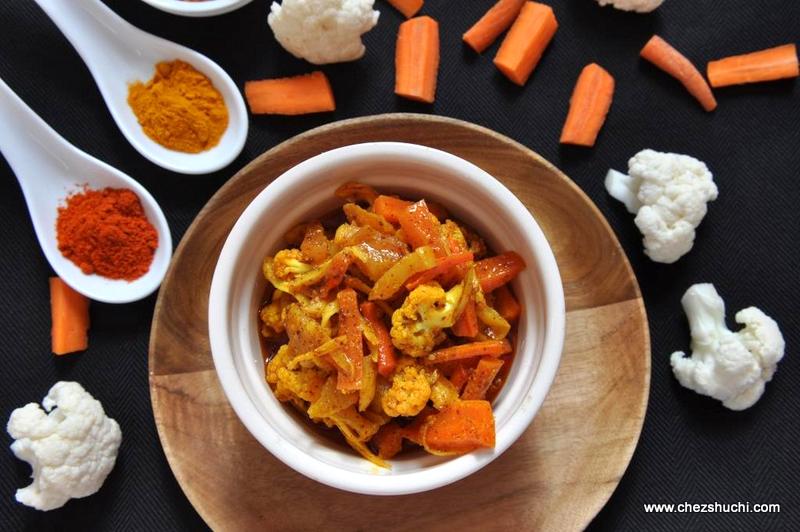 Preparation Time: 8 minutes
cooking time: 8 minutes
about 25 calories in each serving
Ingredients (Makes about 500 gms (1 lbs) pickle
Carrots 2-3 medium
Cauliflower 1 small
Turnips 2 medium
Grated ginger 2 tsp
Vegetable oil ¼ cup
Asafoetida 2-3 pinches
Ground red chilli 2-3 tsp
Ground mustard seeds 1 tbsp
Turmeric powder ½ tsp
Ground fenugreek seeds ¼ tsp
Salt 2½-3 tsp
Distilled white vinegar ¼ cup
Grated jaggery 2½ tbsp
Method of preparation:
Peel, wash and cut carrots in about an inch long and quarter inch thick pieces. Wash, pat dry, and cut cauliflower into small florets. Wash and cut turnip also into about an inch long and quarter inch thick pieces, like carrots.
Pat dry all the veggies on a clean kitchen towel and sun dry the veggies for a day. In case you live in a cold place and it is cloudy outside in your area, dry veggies on a clean cloth indoors. ( I keep the veggies next to heating duct to dry them)
Heat vinegar in a pan on low heat. Add jaggery and let it dissolve completely.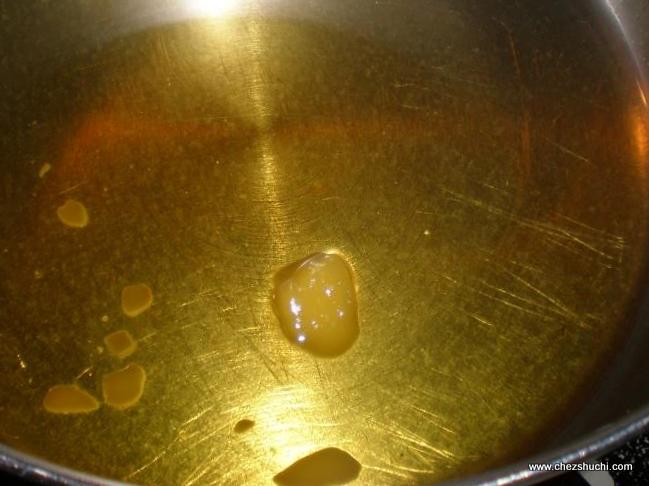 In a wok heat oil on medium low heat. Add asafoetida and grated ginger. Fry for a few seconds. Add all the veggies. Add red chili, turmeric, ground mustard seeds, and ground fenugreek seeds. Mix well. Fry for a minute. Turn off the heat.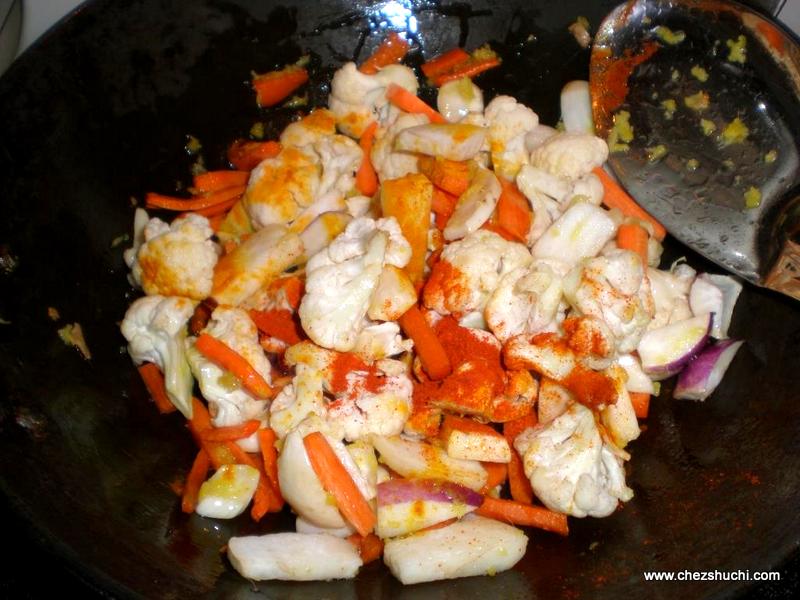 Add salt and vinegar and jaggery mixture. Mix well. Let it cool.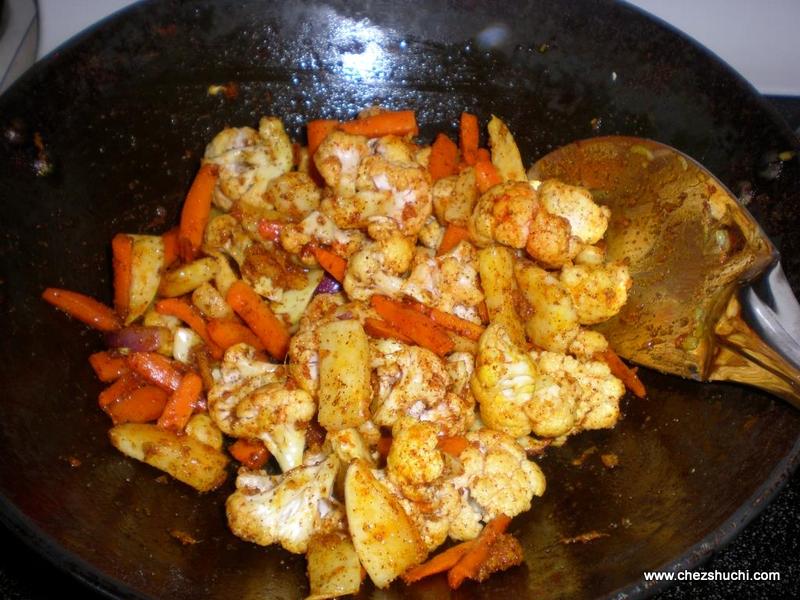 Transfer in a clean glass jar. Keep under the sun for a couple of days. In case if it is cloudy- keep aside for a couple of days so that the pickle is ready.
Delicious veggie pickle goes well with paratha.
This pickle can be stored for months.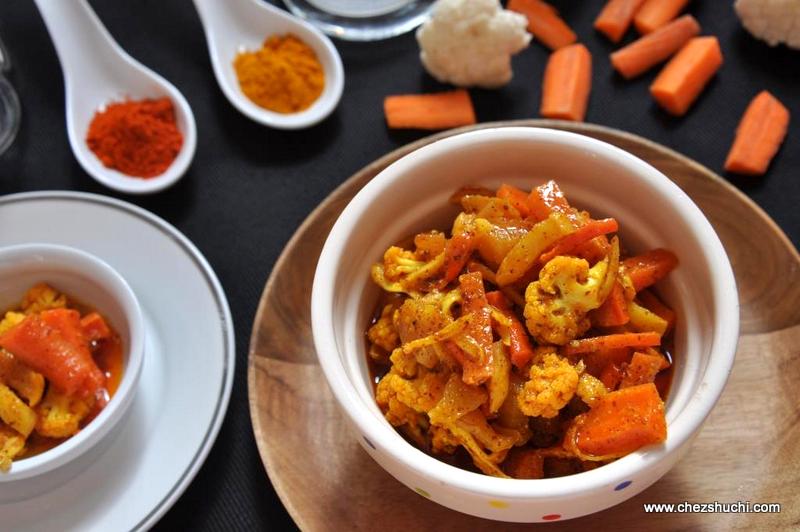 Some Tips/ Suggestions:
Make sure to dry the main ingredients (carrots, cauliflower, and turnip) in the sun (or indoors) to remove the extra water/ moisture.
Turmeric is an optional ingredient for this pickle. I like to add turmeric as it has some medicinal values...
Traditional Punjabi pickle has garlic too. So add garlic as per taste along with grated ginger.
---