Growing Methi-Fenugreek at home!!
हिन्दी में पढ़ें.
Dear Readers, methi, also known as Fenugreek, is a strongly aromatic, annual green belongs to legume family. Methi is medicinal plant rich in protein. Methi leaves are rich in magnesium, iron, calcium etc. In Indian cuisine it is used extensively in various forms. In Indian cooking fenugreek seeds are used as a spice. The sprouted methi seeds are also used to make salads and are considered to be a digestive. Ground methi seeds are used in pickles and also in stuffed vegetables .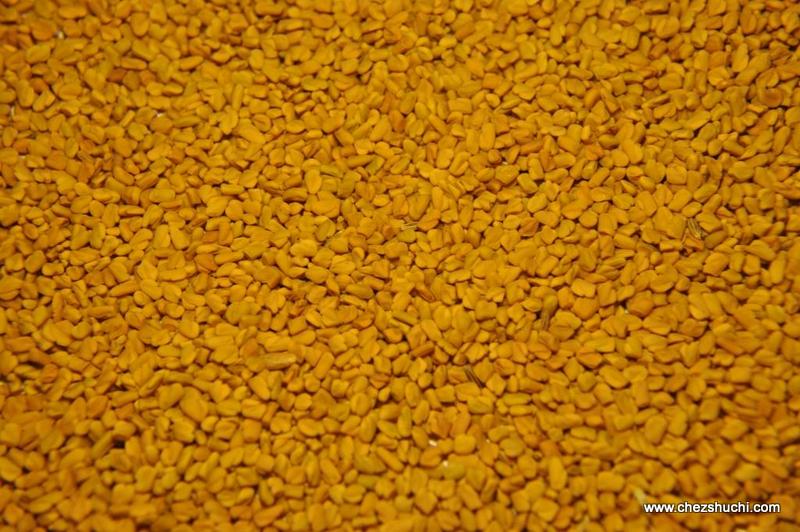 Methi Seeds/ Methidana
Methi leaves are used to make vegetables, saag , starters, curries, etc. Methi is also used as medicinal plant and even as an herbal beauty ingredient.
The dried methi leaves are called Kasoori Methi. Kasoori methi is used in curries to enhance the flavor. I use Kasoori methi a lot in my cuisine in all forms, from rice to lentils, and also to make dry vegetables.
I like to grow methi at home. Believe me, this is one of the easiest greens to grow at home. I have grown methi in the ground and also in containers.
Growing Methi in Containers
We live in a colder state of USA (Zone 5), so we waited for the snow to go. I planted the seeds in the middle of April in the containers. The following picture is of 14 days old methiI leaves.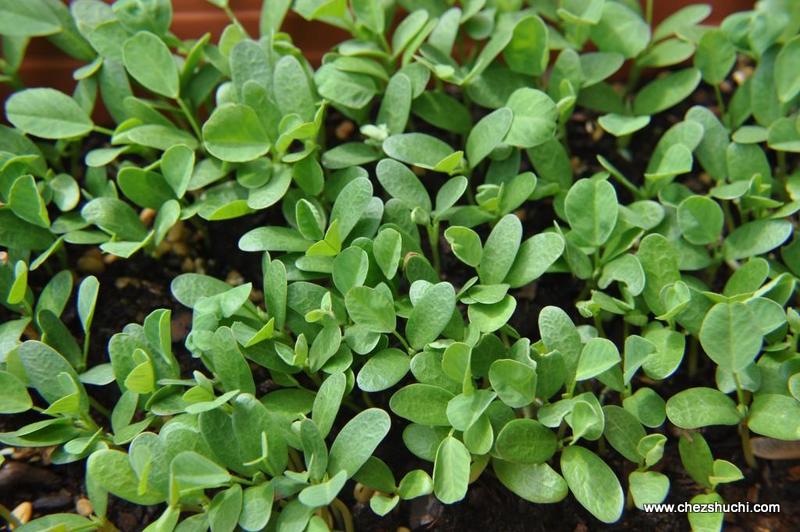 To grow methi in a container, fill the container with organic soil. Sprinkle methi seeds all over, about ¼ inch apart from each other. Cover the seeds with a very thin layer of soil. Sprinkle some water to moisten the soil. The seeds will sprout in a couple of days. Water them and keep them under the sun. They grow very fast. You can start harvesting methi in 15 days. If you want bigger leaves wait a little longer.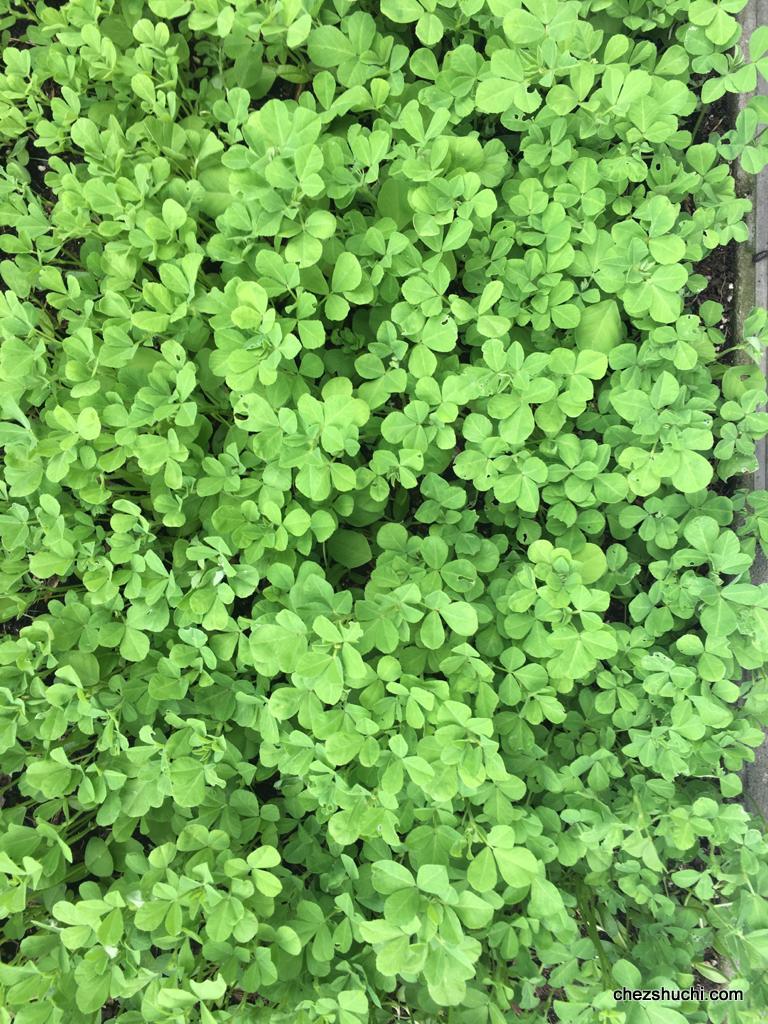 You can choose pretty much any size and shape of container. Make sure it has well drainage. I have grown methi in a round and in a foot long rectangular container.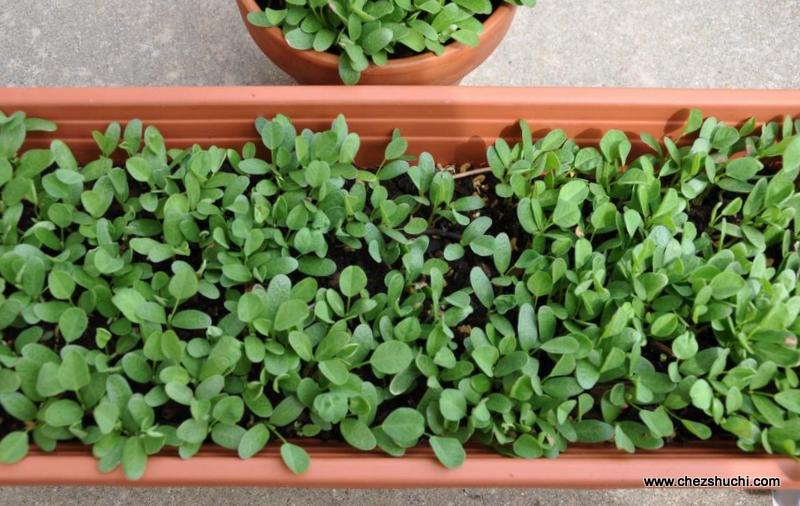 Happy Gardening, !!
Shuchi
I use methi in curries, dry vegetables, beans, lentils, paratha, Indian breads, rice preparations and and in many other dishes. To make your search easy, I have gathered all the recipes calling for methi. Here are some methi recipes to get an idea of use of methi leaves.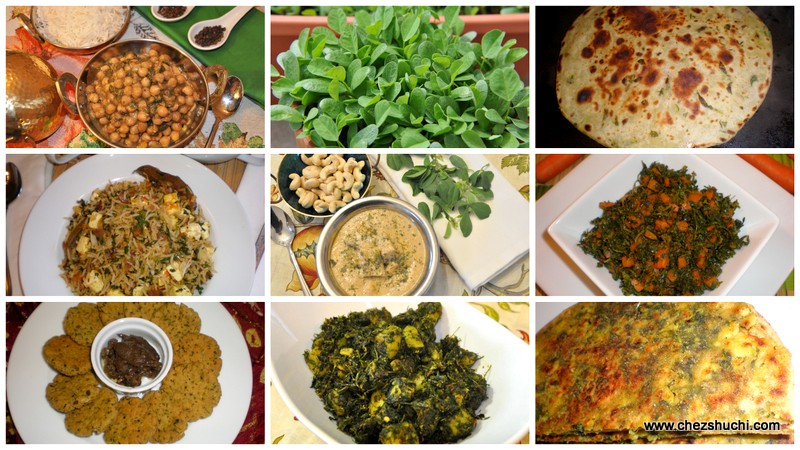 ---