Singhare ki Namkeen Burfi
हिन्दी में पढ़ें
Singhara, also known as water chestnut, is rich in carbohydrate, starch , vitamin B6, riboflavin etc. In India singhare are eaten raw as a fruit, and are also boiled and served. Singhare ka aata (water chestnut flour) is also very popular for fast. Therte are plenty of delicacies made out of Singhara flour. Singharas are most commonly used in delicacies made for fasting days. This is a low calorie delicacy of Singhara flour. Please try this dish and do share your valuable comments. happy fasting, Shuchi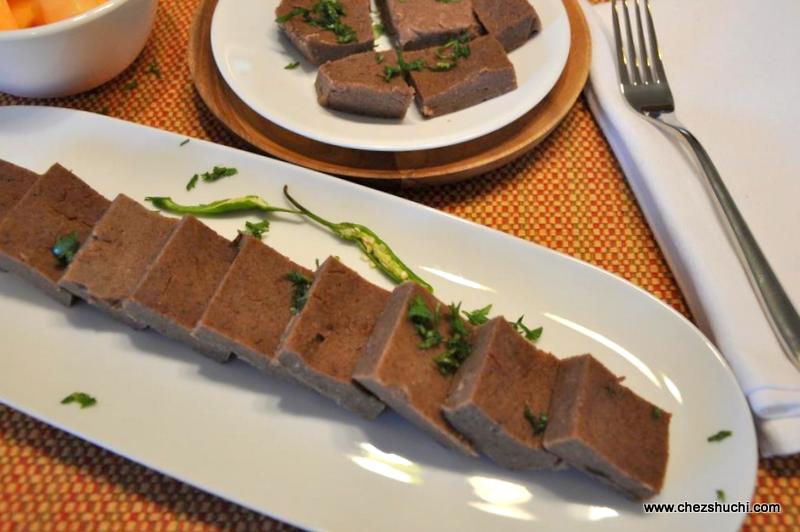 Ingredients (makes 16-18)
Singhara flour ¾ cup
Yogurt (dahi ) ¾ cup
Green chili 2-4
Sendha namak (rock salt Amazon Link) 1 tsp or to taste
Ghee/ Oil 1½ tbsp
Water about 1 cup
Lime/ lemon juice to taste
Chopped green coriander leaves 1 tbsp
Method of preparation
Heat about half tbsp ghee/oil in the skillet/ wok. Fry singhara flour (water chestnut flour) on medium heat, until golden brown. Stir constantly. It takes about 10-12 minutes to fry the flour. Keep aside.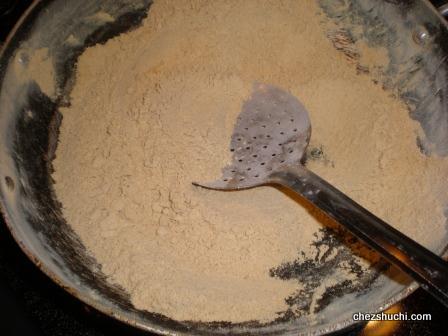 Grease a thali or baking tray and keep aside.
Wash, remove the stem  and finely chop the green chilies.
Whisk the yogurt thoroughly, add 1 ½ cups of water. Whisk again.
Heat remaining ghee/ oil in the skillet. add green chilies and fry for a few seconds and add yogurt water mixture.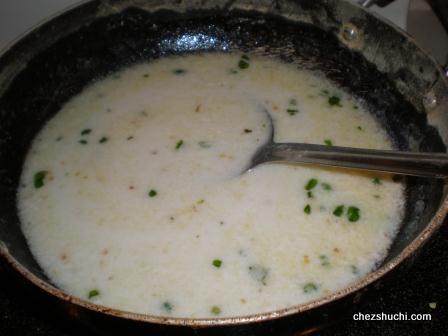 Take a boil and add fried singhara flour, and salt. Mix well and stir constantly. It takes about 3-4 minutes to flour to get cooked. Singhara sticks a lot in the ladle so with the help of other ladle or spatula clear the ladle.
When it is cooked turn off the heat and at last add lemon juice. Mix well.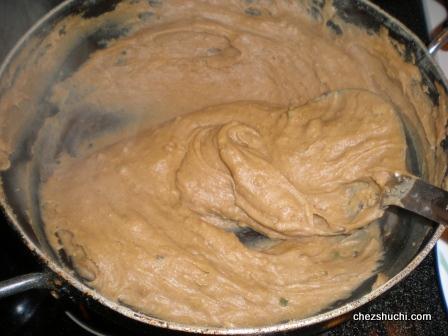 Now pour the entire mixture on greased thali. Spread it in about 1/2 inch thick layer. You can also use greased rolling pin to spread the mixture evenly.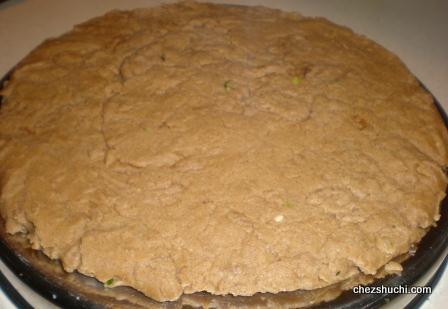 Let the mixture cool down, takes about 8-10 minutes. Cut the burfi in desired shape.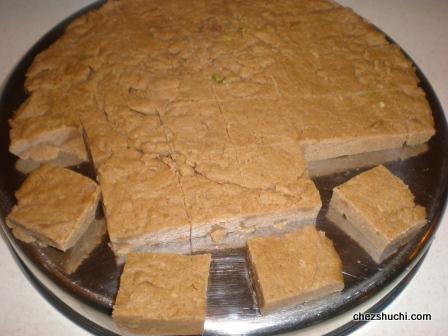 Garnish with chopped coriander leaves. Serve delicious singhara's burfi with phalahari chutny and Dahi ke aloo.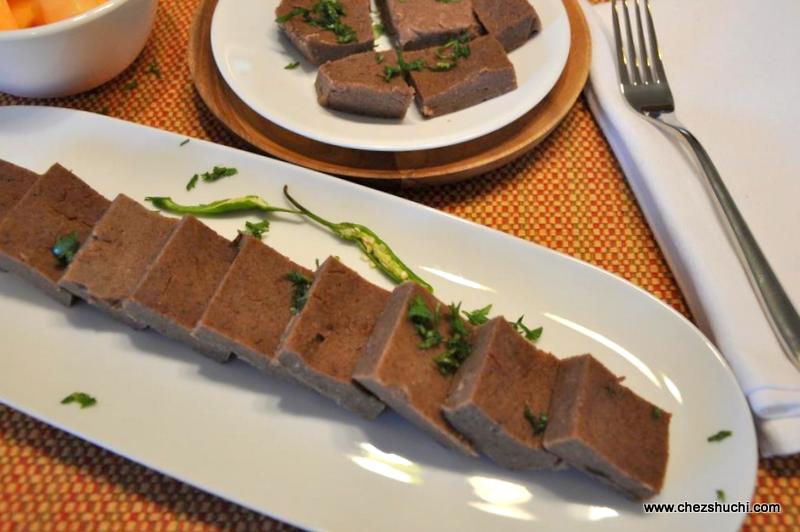 Some Suggestions/ Tips :
You can also serve this delicacy as a savory halwa. In that case don't spread the mixture in the tray. Serve immediately after cooking.
You can also use kuttu ka aata/ buckwheat flour Amazon link to make this delicacy.
Sour yogurt (khatta dahi) would be ideal for this rtecipe.
---
---