Arbi ke Kebab
हिन्दी में पढ़ें
Arbi is an edible root, also known as arabi, ghuiyan, toro, or colocasia. It is easily available worldwide. The leaves of arbi are also know as elephant ear. The word kebab has come from Mughal period in India. Traditionally Kebab is associated with meat preparations - but this is a phalahari version of Kebab. I have added some buckwheat flourAmazon link (kuttu ka aata) in the kebab mixture which helps in binding the kebabas. This is a low-fat, easy to make appetizer for the days of fasting......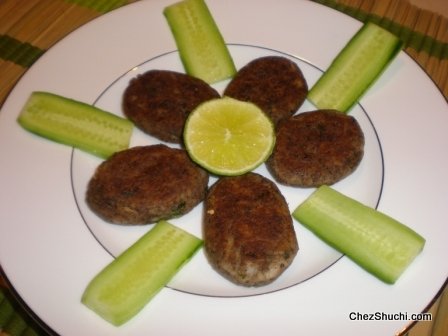 Ingredients

(makes 16)
Arbi 500 gms/ 5 medum
Kuttu ka aata/ Buckwheat flour amazon link ¼ cup
Grated ginger 2 tsp 
Chopped green chill 2 tsp
Chopped coriander leaves 2 tbsp
Sendha Salt  Amazon Link

½

tsp or to taste
Ghee/ Oil  for brushing
Method of preparation

Wash, and boil the arbi roots.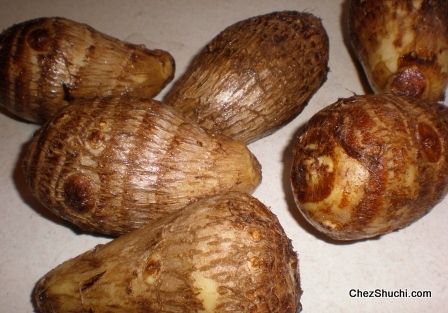 Peel off the boiled arbi's and mash them.
In a bowl take mashed arbi, buckwheat flour, grated ginger, chopped green chilies, coriander leaves, and sendha salt. Mix them very well.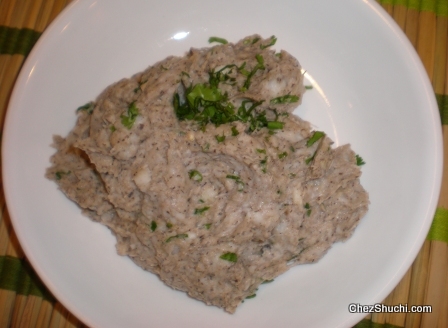 Divide the mixture into 16 portions and make oval shape kebab.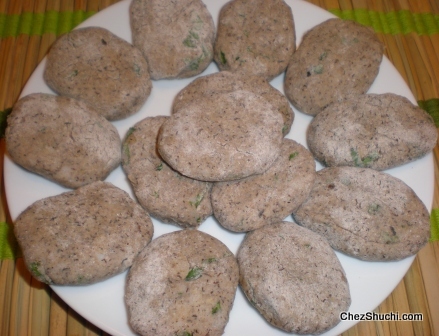 Now heat a griddle/ skillet . Sprinkle a little oil, fry the kebab from both the sides till the kebabs are golden brown.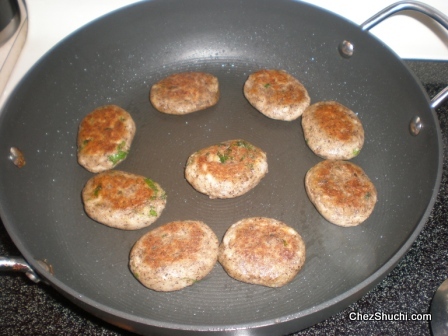 Serve hot Kebabs with phalahari chutney .
Some Tips/ Suggesstions :

In case if the mixture is sticky , increase the amount of buckwheat flour.
I have just brushed the bebab to cut the amount of fat . You can also deep fry these kebabs...
Buckwheat flour is easily available in India in regular grocery stores. If you live abroad you can easily find buckwheat flour in the organic stores..
---