हिन्दी में पढ़ें
Kadahi (Handi) Paneer
kadahi/Karahi is a Hindi word for wok. This is a yummy paneer (Indiancottage cheese) preparation made with bell peppers (capscium/ shimla mirch) and onions. This paneer dish is a semi dry preparation cooked in tomato puree, aromatic spices, and fresh cream. I have followed famous Chef Neeta Mehta's recipe with my own variations to make this dish. This dish is also known as Handi paneer. Like any other Paneer preparations this dish goes well with all sorts of Indian breads. so try out this exotic delicacy and do not forget to share your thoughts. Happy cooking, Shuchi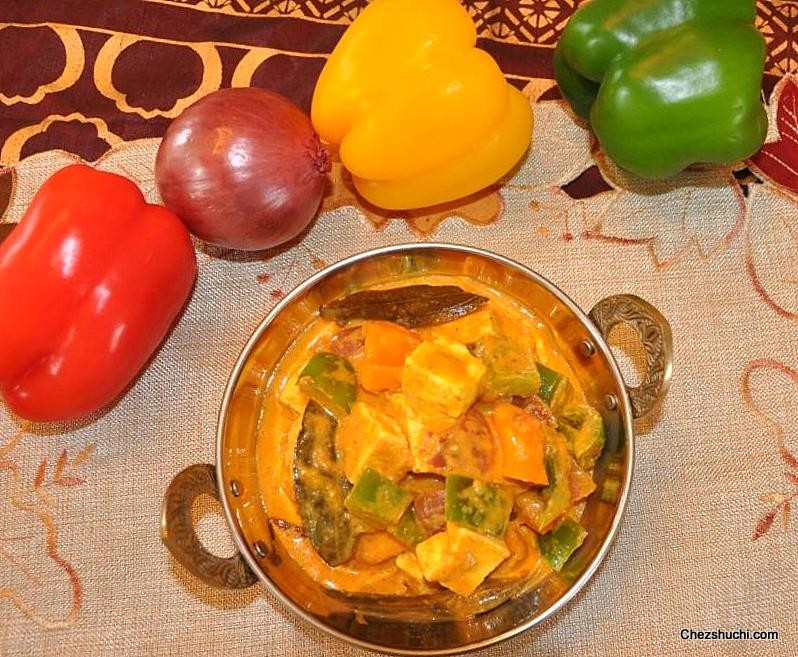 Ingredients (serves 4)
paneer   150 gms
Onion 1 big/200gms
Capscium/ bell pepper 200gms/ 2 medium
Tomatos 2 medium (about 250 gms)
Ginger 1½ inch piece
Green chilies 2
Cumin seeds 1 tsp
bay leaves2
Turmeric powder two pinches
Coriander powder 1 ½ tsp
Red chili powder/ dehgi mirch ¼ tsp
Kasoori Methi (dry fenugreek leaves) 2 tbsp
Garam masala 1 tsp
Fresh cream ½ cup
Salt 1 tsp/ to taste
Sugar 1 tsp
Ghee/ oil 2 tbsp
Water ½ cup
Fresh cream ½ cup
Method of preparation:
Peel , wash, and cut the onions into one inch square pieces.
Wash & cut bell pepper into halves. Remove the seeds and cut into 1 inch squares.
Cut paneer into one inch squares.
Wash tomates and grind them into a fine paste.
Remove the skin of ginger, wash and cut fine juliens in length. Wash, remove stems of green chilies and finely chop them.
In the same wok heat 2 tnsp ghee/oil. Add cumin seeds and bay leaves. When seeds splutter, add onions. Fry for a minute.
Add bell pepper and sauté for a minute.
Add tomato puree. Mix well. Add ginger, chopped green chilies, kasoori methi, turmeric powder , chili powder, coriander powder, garam masala, and salt. Mix it well.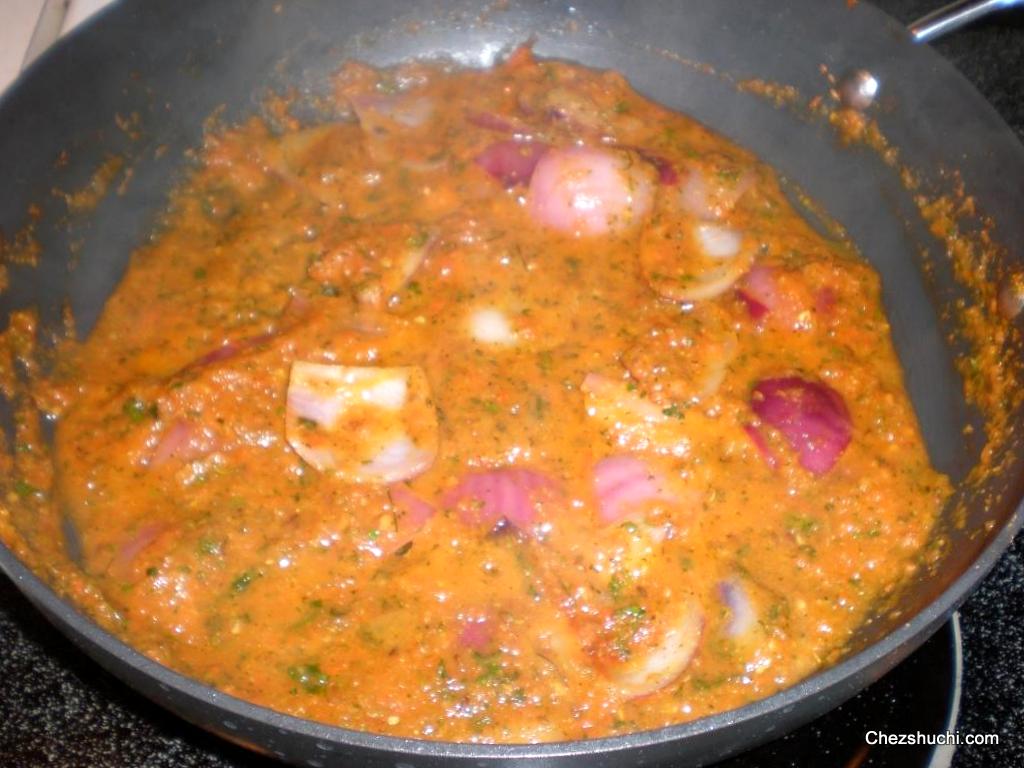 Add sugar and fry until the masala leaves the sides of the pan. (takes about 2-3 minutes)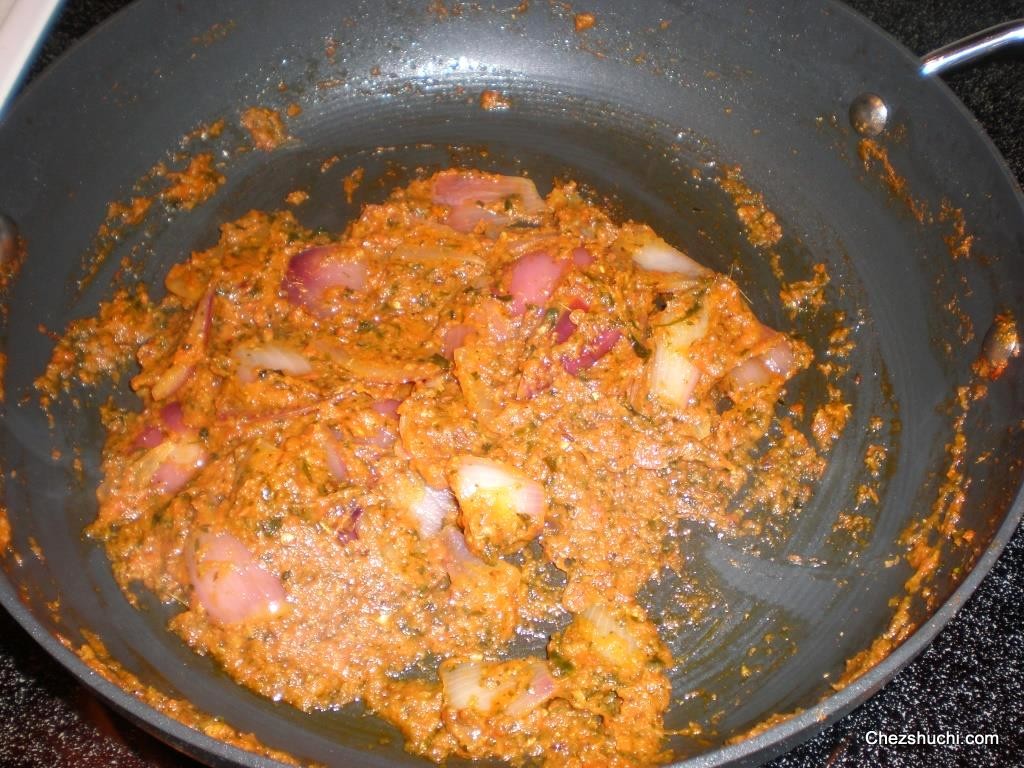 Add ½ cup water. cook for a minute.
Add fresh cream. Mix well. Add paneer, cook for a couple of minutes. Turn off the heat.
Delicious Kadahi Paneer is ready to serve.
Serve with Rotis/butter naan or with lachcha Paratha. You can also serve plain basmati rice with this rich curry.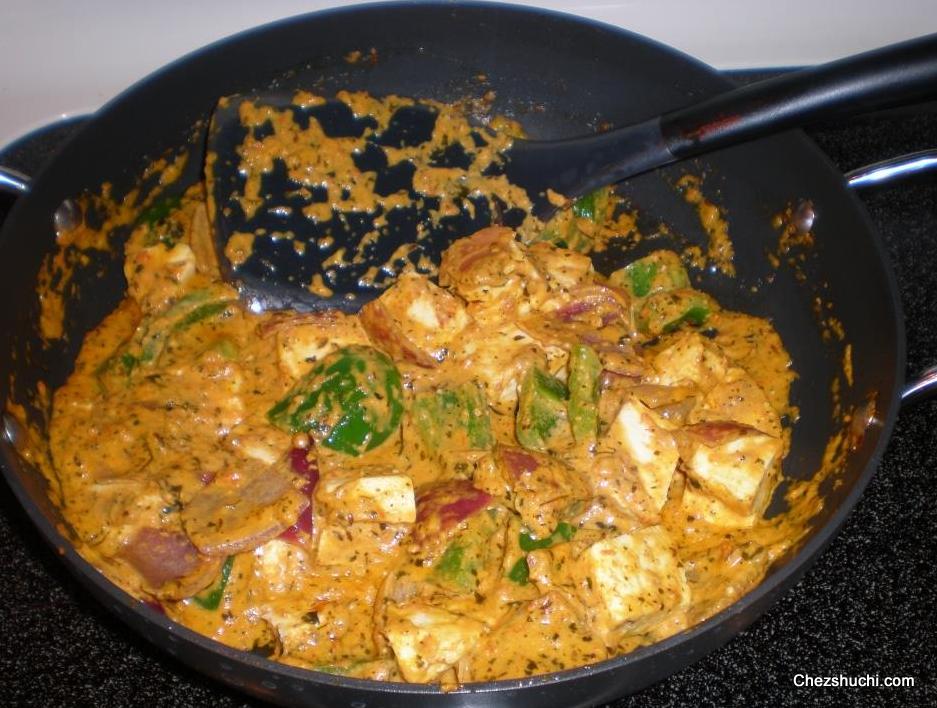 Some Tips/ Suggestions:
I do not use garlic in my cooking but if you eat garlic add it with onions to grind it.
Do not overcook the bell peppers (capscium) ; for this dish bell peppers taste better when they are crunchy. You can also use red, yellow, orange bell pepper along with green.
I like to add a hint of sugar in rich curries as it enhances the flavor of rich curries.
Kasoori methi is a key ingredient in this curry. Kasoori methi is dried methi (fenugreek) leaves. It can easily be found in Indian/ Asian grocery stores.
You can also add milk or even Malai in place of fresh cream.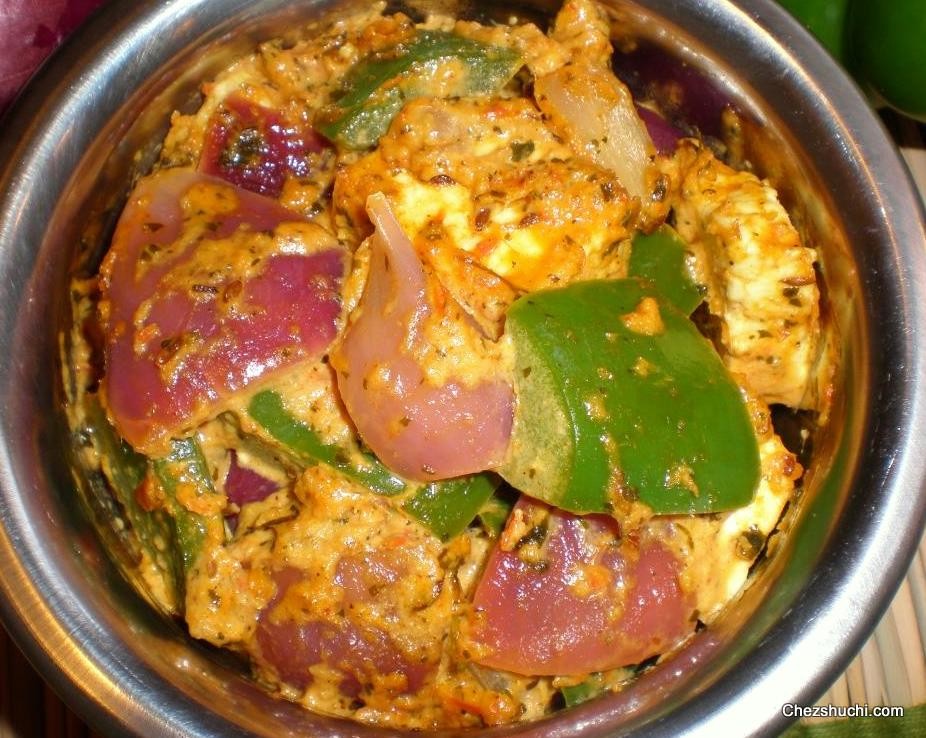 ---
Some Other Paneer Preparations
---