हिन्दी में पढ़ें
Vrat Wale Aloo
(Roasted Potato for Fast)
Potato is considered as king of all the vegetables. Everyone just love it! Potatoes are usually eaten in the days of fasting in most of the families in India. This is a very simple and easy potato recipe for the fast. This potato dish can be served with tea and roasted peanuts and also with plain yogurt and kuttu ki poori. Try this delicious phalahari potato recipe and please do share your comments. Happy fasting, Shuchi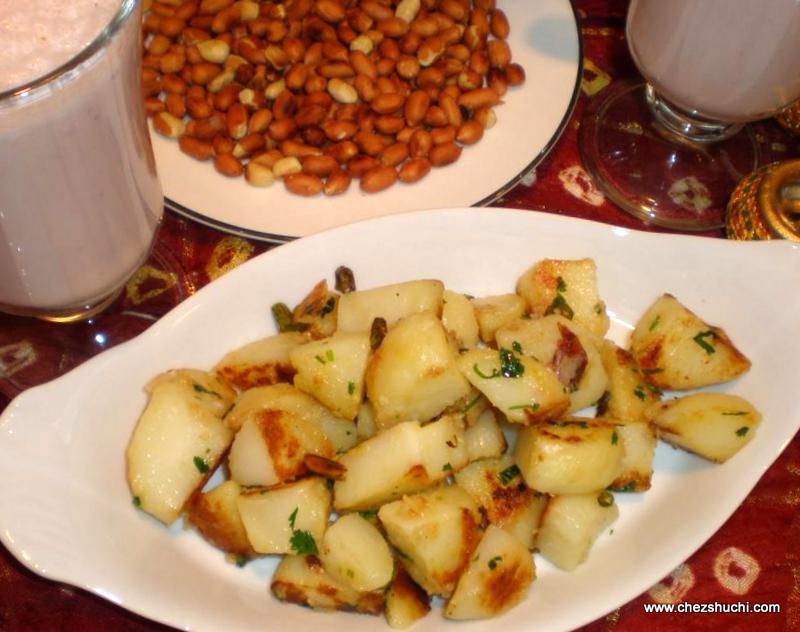 Ingredients
(serves 4)
5-6 medium boiled Potatoes
2-4 green chilies
1 tbsp ghee/oil
1¼ tsp or to taste sendha namak
1 tbsp lemon juice
2 tbsp chopped coriander leaves
Method of preparation:
Peel the boiled potatoes. Cut each potato into 8 pieces.
Remove the stem, wash, and finely chop the green chilies.
In a wok, heat ghee/oil. Add chopped green chilies, fry for 10 seconds on low heat.
Add potato pieces and salt, mix well and fry the aloo for 7-8 minutes on medium heat.
Add lemon juice and mix well. Turn off the heat.
Garnish with green coriander leaves.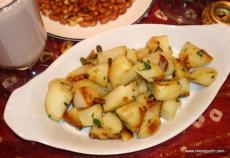 Serve vrat wale aloo with tea and roasted peanuts for snack.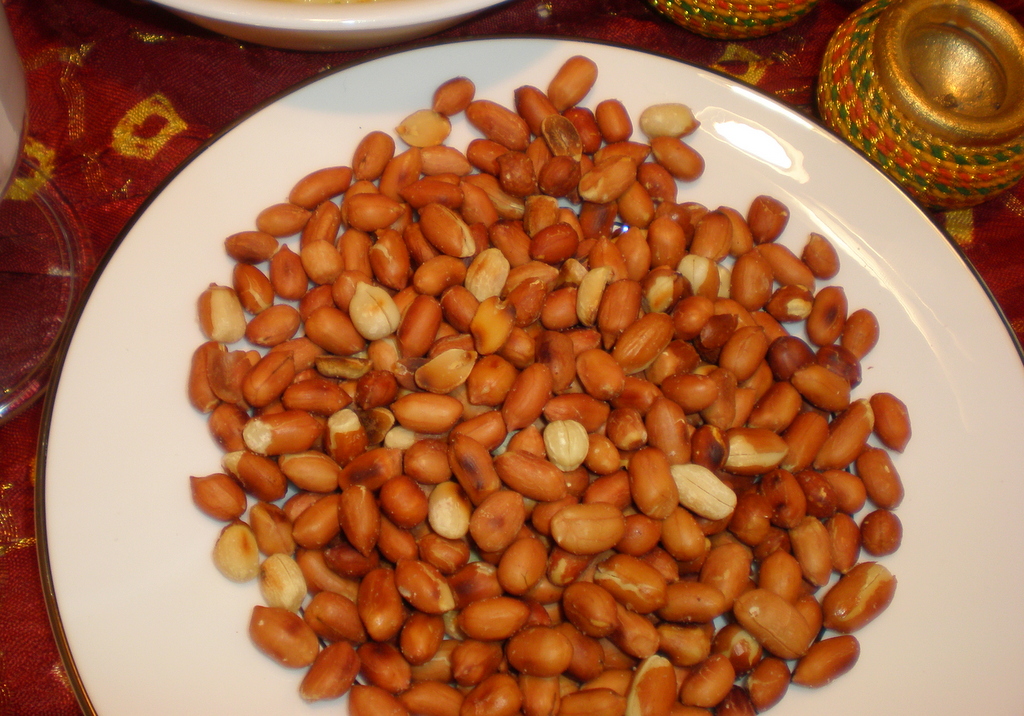 You can also serve vrat wale aloo with kuttu ki poori and plain yogurt (dahi).
Some Tips/ Suggestions:
You can increase and decrease the amount of green chilies as per taste.
Some families also use red chili powder durig the days of fasting some use black pepper. Please check your family traditions.
---
Some other Fasting/Upvas recipes
---