Kuttu Badam Halwa
Buckwheat and Almond Halwa
हिन्दी में पढ़ें
Buckwheat and Almond halwa is a delicious, nutritious and gluten-free dessert. Despite its name, buckwheat is not a grain, it is a heart-healthy, gluten-free seed that is also a rich antioxidant and a good source of carbohydrates. Buckwheat is rich in iron, magnesium, potassium, vitamins, and dietary fibers. It is a great choice for weight-watchers!
There is a variety of buckwheat delicacies. This recipe is for making delicious buckwheat and almond halwa. We have added ground almonds to enhance the taste of this dessert. As per Indian traditions, buckwheat, commonly known as kuttu, is eaten during fasting days.
Please do try this delicacy and as always share your comments. Happy cooking, Shuchi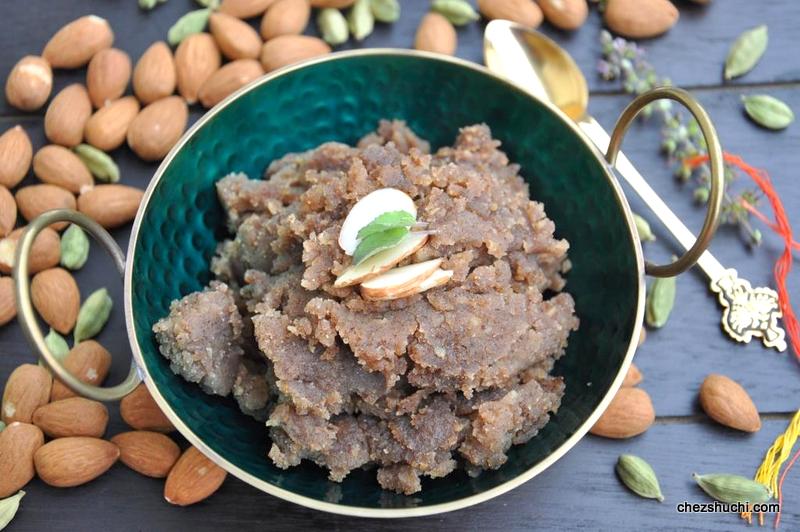 Preparation Time: 2 minutes
cooking time: 12 minutes
Approximately 200 calories in each serving
Ingredients (serves 4-6)
Ghee 4 tbsp
Buckwheat flour ½ cup Amazon link
Ground almond ¼ cup
Water 1¼ cup
Sugar 1/3 cup, or as per taste
Cardamoms 4 or cardamom powder ¼ tsp
Method of preparation
Remove the outer green cover of the cardamoms and grind them in the mortar.
Heat 2 tbsp ghee in a wok on medium heat. Add buckwheat flour. Roast the flour for a few minutes.
The buckwheat flour will look golden and will be aromatic when it is roasted well. Add in ground almond and mix with buckwheat flour. Fry it on medium heat for a couple of minutes.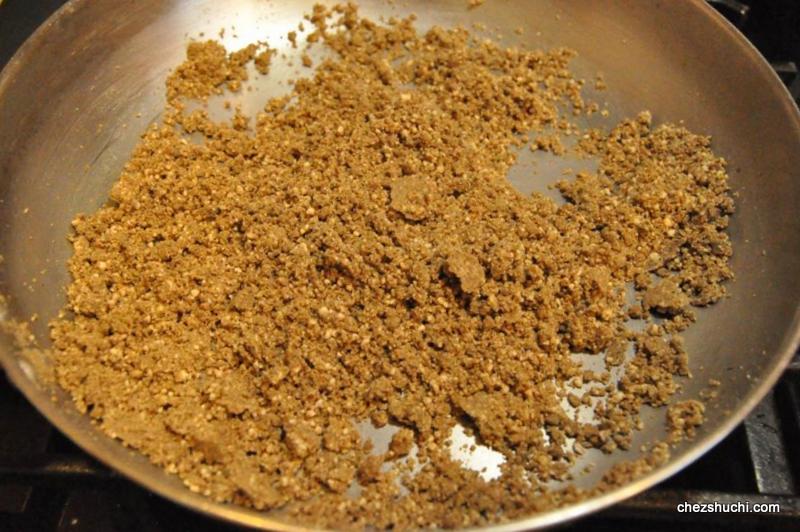 roasted buckwheat flour and ground almond
Add in sugar and mix well with the roasted buckwheat flour.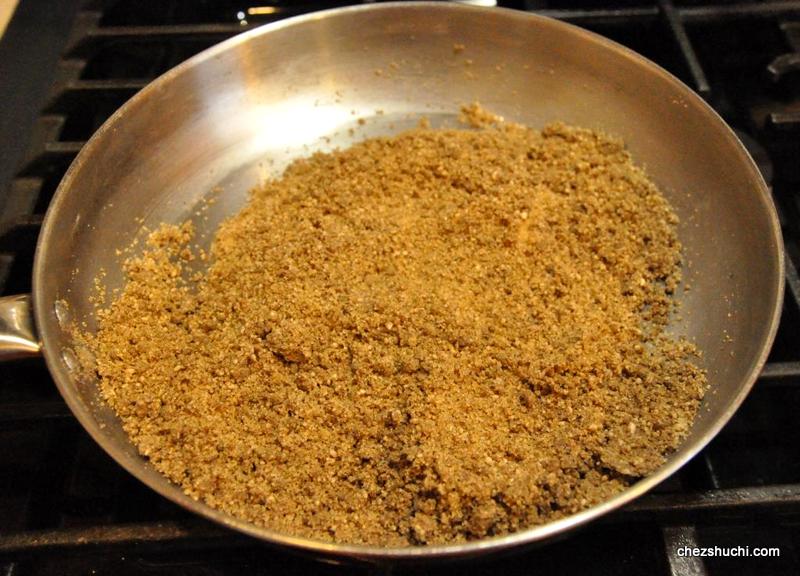 roasted buckwheat flour and almonds with sugar
Add 1¼ cup warm water in the roasted flour and cook it on low heat by stirring constantly. Add remaining 2 tbsp ghee. And mix well.
Cook until sugar is completely blended in the halwa and consistency is perfect.
Add cardamoms and mix well. Turn off the heat.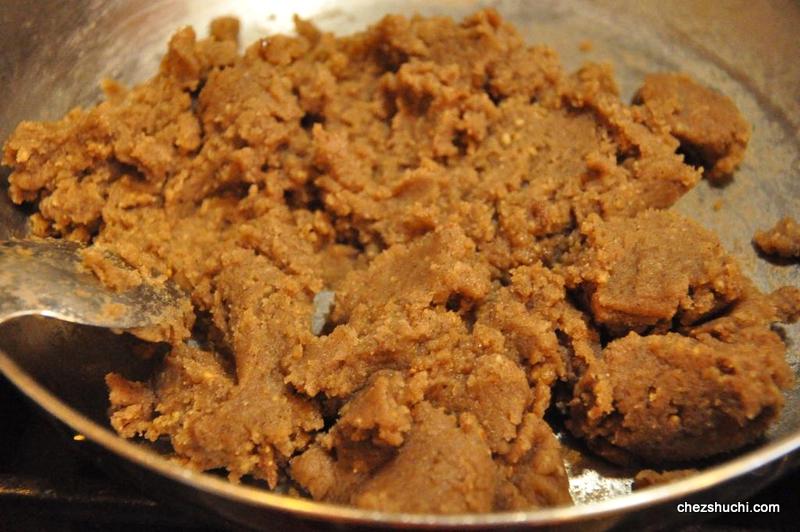 almost ready halwa
Buckwheat and almond halwa is ready. Transfer the halwa in a serving dish and garnish with a few slivered almonds. Serve delicius and hot halwa.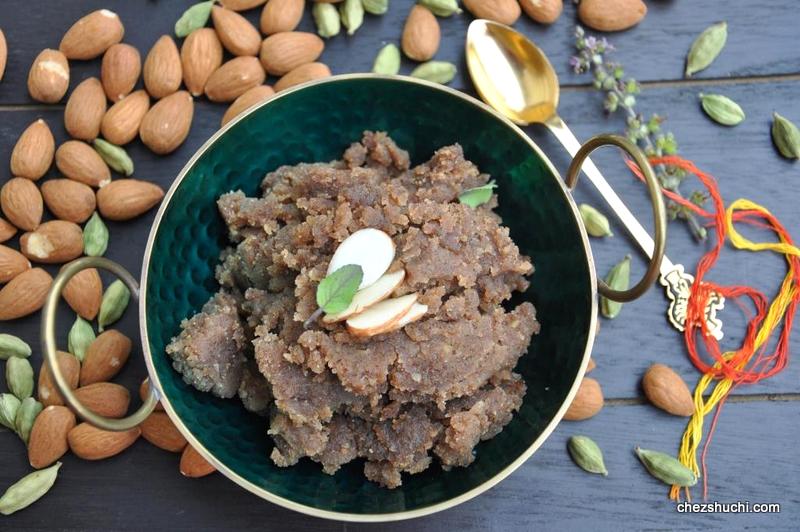 Some Tips/ Suggestions:
Traditional recipe calls for equal amount of ghee and flour ! I have reduced the amount of ghee for a healthier preparation. It is your wish if you want to add more ghee.
You can also add some raisins or some other nuts and fruits in this halwa preparation.
You can increase or decrease the amount of sugar as per taste.
I have used light brown organic sugar in this halwa preparation. The color of your halwa may be a little different if you are using white sugar.
You will have to stir the halwa constantly after adding water as it gets sticky.
---