Turmeric benefits and usages
हिन्दी में पढ़ें
Turmeric (botanical name Curcuma) is a member of the Zingiberaceae family, like ginger. It is a tropical perennial rhizome and can be grown easily in your home garden in warm summers. Turmeric is called as Haldi in Hindi and its medicinal properties are mentioned at several places in ancient Ayurvedic texts. The key compound in turmeric is curcumin which is considered a natural antiseptic and current researchers are trying to find ways and means to use turmeric against many acute illnesses, including cancer.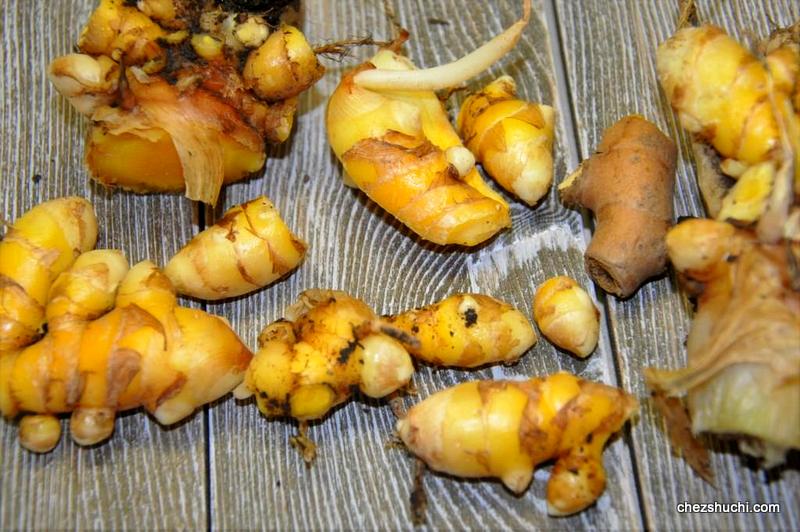 Curcumin does not alter its structure even after cooking, so you can use turmeric in raw form or cooked and you can get all the benefits of turmeric. There are many ways you can add turmeric to your daily diet. It is also extensively used in the cosmetic industry. Let me share how I use turmeric in various forms.
Turmeric leaves: I grow turmeric at home and use all the body parts of turmeric including its leaves, green stem, rhizome etc. The following picture shows the broad green leaves of turmeric. This picture is from my kitchen garden collection of 2018 summer. Turmeric leaves are edible - this entire summer I added turmeric greens in my juice along with celery and orange.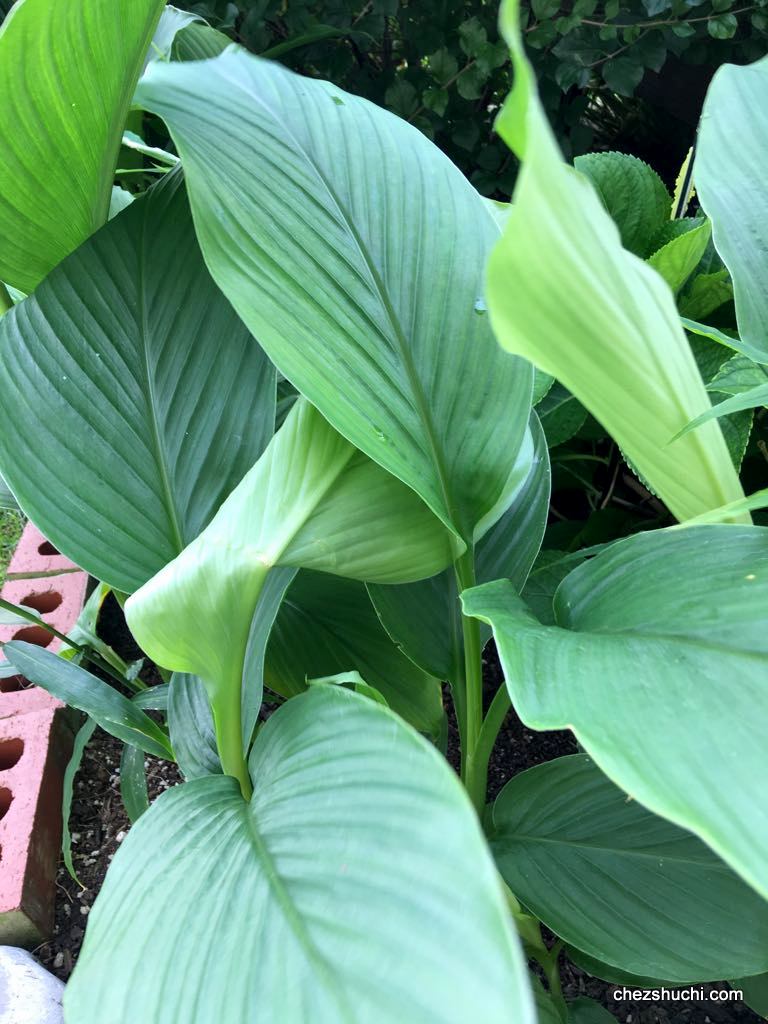 Raw turmeric rhizome: Make sure to wash the turmeric rhizomes thoroughly after removing from the soil. You can also get rhizomes in most supermarkets; look at your local organic stores too. You can add a piece of fresh organic turmeric to your daily homemade juice or in your smoothie. You can also add grated fresh turmeric in your salads.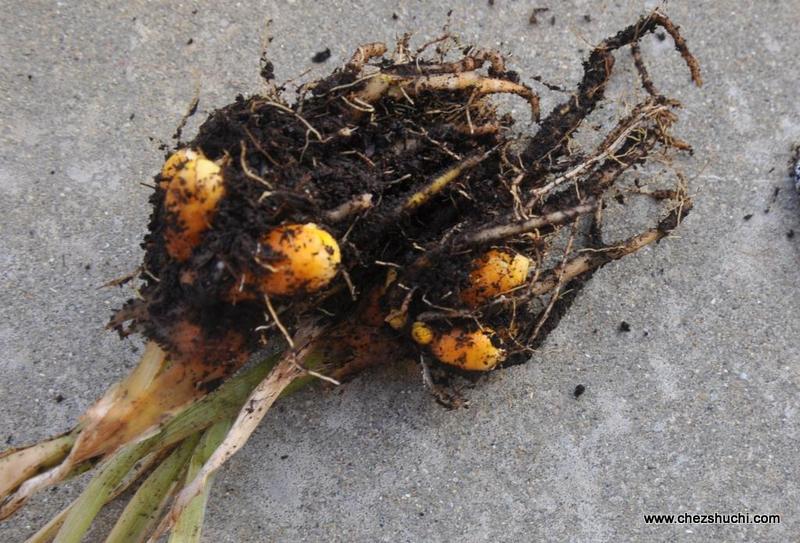 Turmeric powder: How is turmeric used in everyday cooking in most Indian homes? The pic below is my typical Indian "spice box" showing some spices often used in the kitchen for daily meals: Going clockwise from turmeric powder, the box contains dry mango powder, carom seeds (ajwain), red chili powder, fenugreek seeds, and coriander powder, with cumin seeds in the center. Turmeric powder is added to most vegetable and curry dishes. This is another way to add more turmeric to your diet.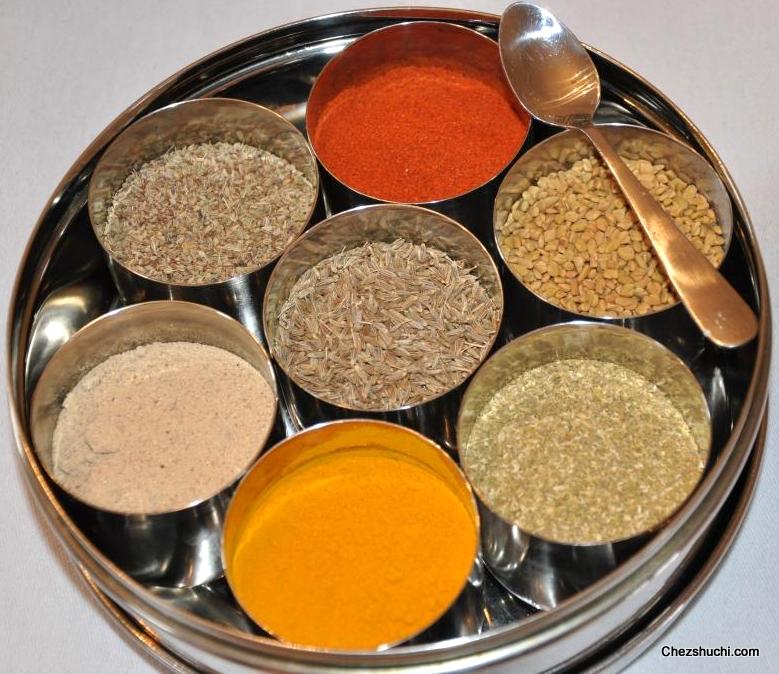 Turmeric Milk / Latte: Turmeric milk has been mentioned in Ayurvedic texts. To make turmeric milk, mix about ½ tsp turmeric powder in a glass of lukewarm milk and add 1 tsp of raw honey. Very interestingly, this ancient drink has made an appearance as Turmeric Latte in health cafes. You can easily prepare it at home!
Turmeric can also be added in your smoothies, or lassi, or juices, etc.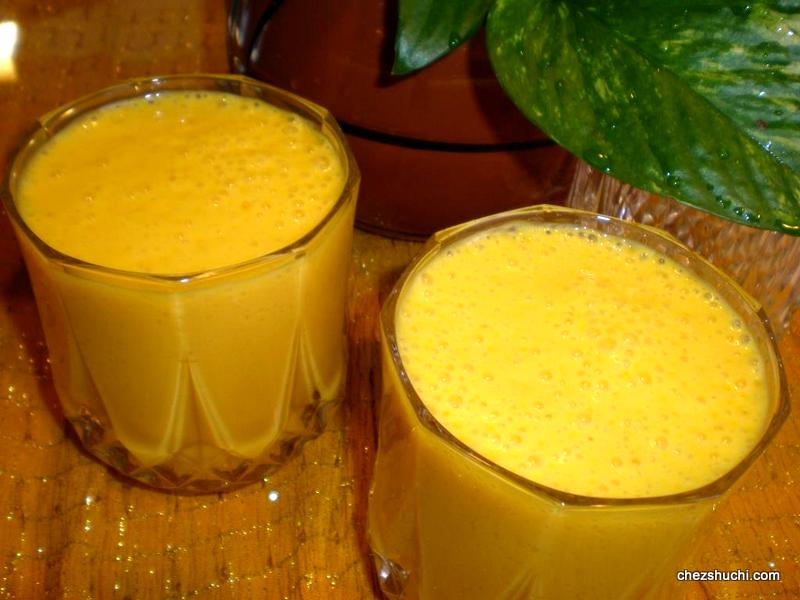 External use as antiseptic: Turmeric is a very good antiseptic and helps to heal small irritations very fast. For pains and small wounds, and even in acne, turmeric added in warm mustard oil works like magic for external applications. Even my modern teenager kids were amazed to see the healing power of turmeric and mustard oil paste - just two ingredients.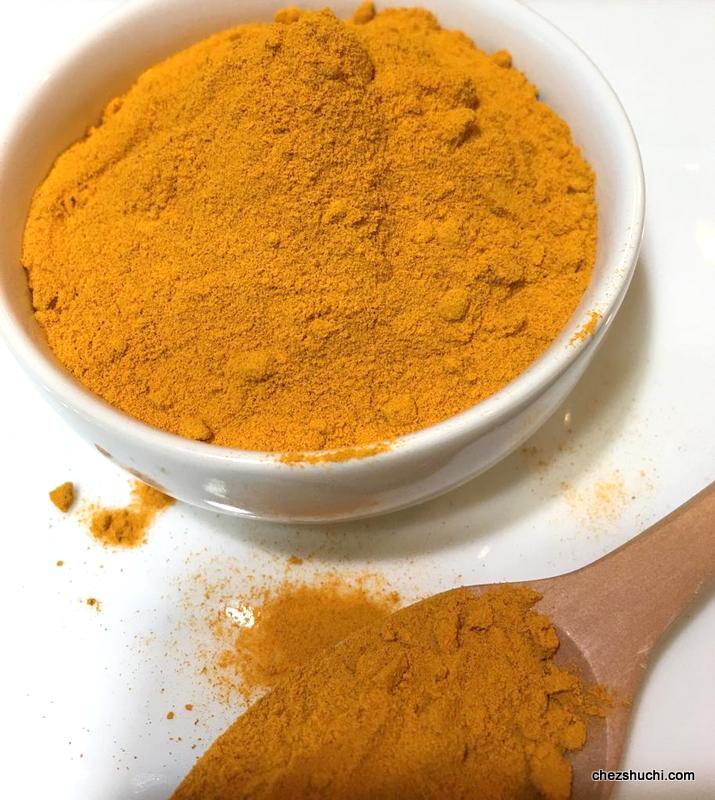 Indian Food Rich in Turmeric- turmeric powder is added a lot in Indian vegetables, lentils, rice, pickles etc. You can add turmeric powder even in your dough to make Indian bread.
---