Rajma ke Kebab/ Kidney beans Kebabs
हिन्दी में पढ़ें
Rajma (kidney beans) ke kebab is a protein rich easy to make delicious vegan preparation. Rajma is also known as kidney beans. There are a few different varieties of kidney beans available in the stores, you can choose one per your liking. Rajma (red kidney beans) are rich in soluble fibers, and a good source of protein, iron, magnesium etc. This is a delicious rajma ke kebab preparation from North India. Traditionally Kebab is associated with meat preparations - but this is a vegetarian version of Kebab. Rajma ke kebab is a low-fat, easy to make starter/appetizer. I have made this many times for the parties and have always had rave reviews. These kebabs are can be served with coriander chutney. Try this protein rich dish and please do share your comments. Happy cooking, shuchi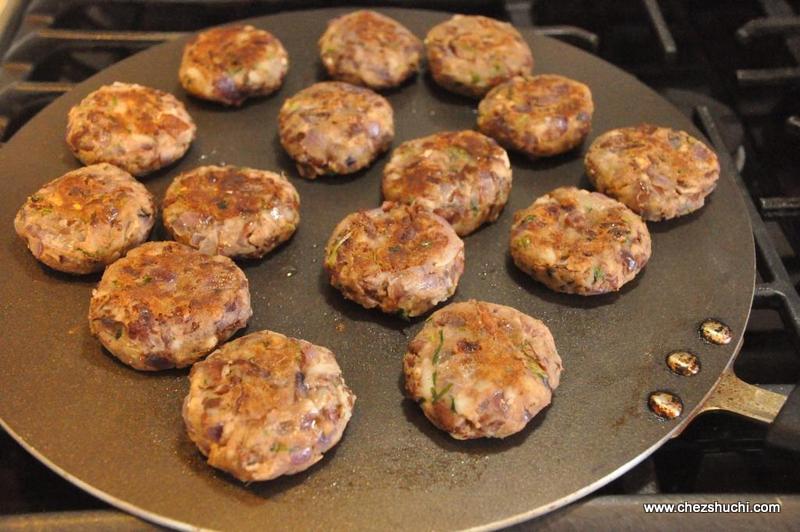 Preparation Time: 15 minutes
Cooking time: 20 minutes
Soaking time: 5 hours
Approximately 1080 calories all together
Ingredients (makes 16)
Rajma (Kidney beans) 1 cup
Boiled potato   1 medium
Onion 1 medium- finely chopped
Grated ginger 2 tsp 
Chopped green chilies  2
Chopped coriander leaves 2 tbsp
Cumin seeds ½ tsp
Salt 1½ tsp or to taste
Red chili powder ¼ tsp
Garam masala  ½ tsp
Chaat masala   ½ tsp
Oil  2 tsp+ for brushing
To Serve
Method of preparation
Clean and wash the rajma. Soak rajma in about 3 cups of water for at least 5 hours. You can also soak rajma over night.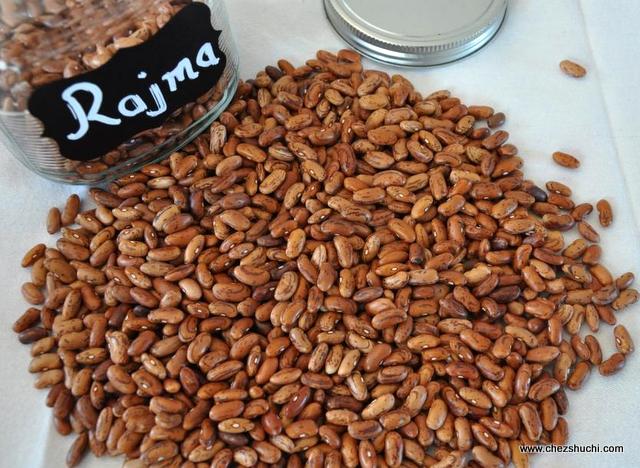 Add 1 tea spoon salt in the soaked rajma and boil it in the pressure cooker on medium/low heat (It takes around 12 minutes to get them tender). It takes 2 whistle on the cooker to cook the rajma. You can also cook rajma in slow cooker.
Let boiled rajma cool down. Strain the boiled rajma to remove the extra water. You can discard this water or it can be used in soup, sabji curry or in lentil curries.
Mash the rajma thoroughly .
Peel and mash the boiled potatoes thoroughly.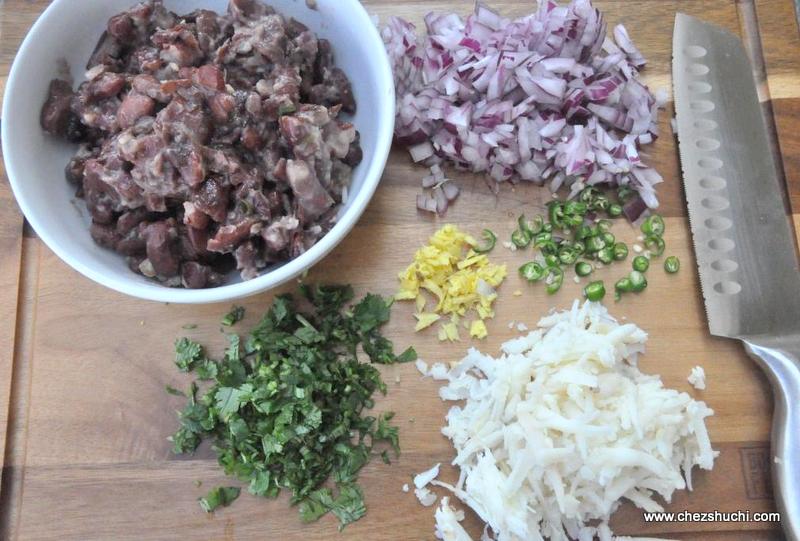 Heat a pan, add 2 tsp oil. Add cumin seeds and fry for a few seconds. When cumin changes the color add onions and fry for a couple of minutes. Add grated ginger and green chilies. Sauté for a few seconds.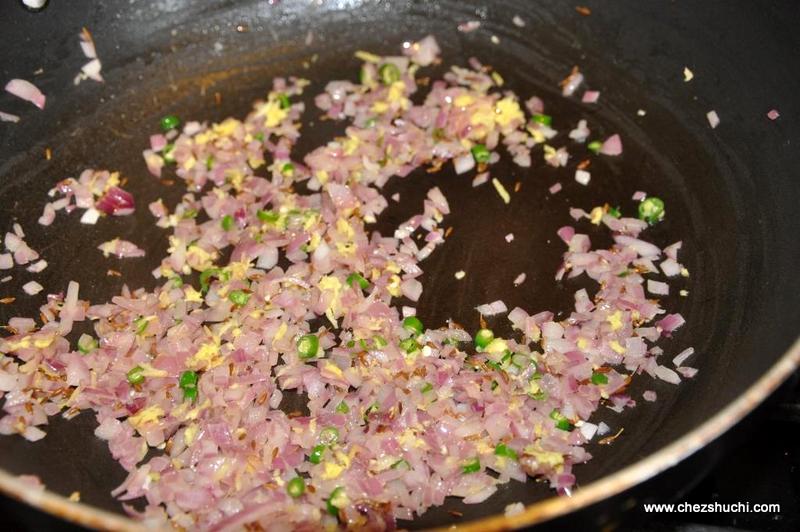 Add mashed rajma, mashed potatoes, half tsp salt, red chili powder, garam masala, and chaat masala. Mix everything well. Cook for a couple of minutes so the extra moisture evaporates.
Add chopped coriander leaves. Mix well. Taste the mixture and adjust the seasoning. Turn off the heat.
Allow the mixture to cool a bit.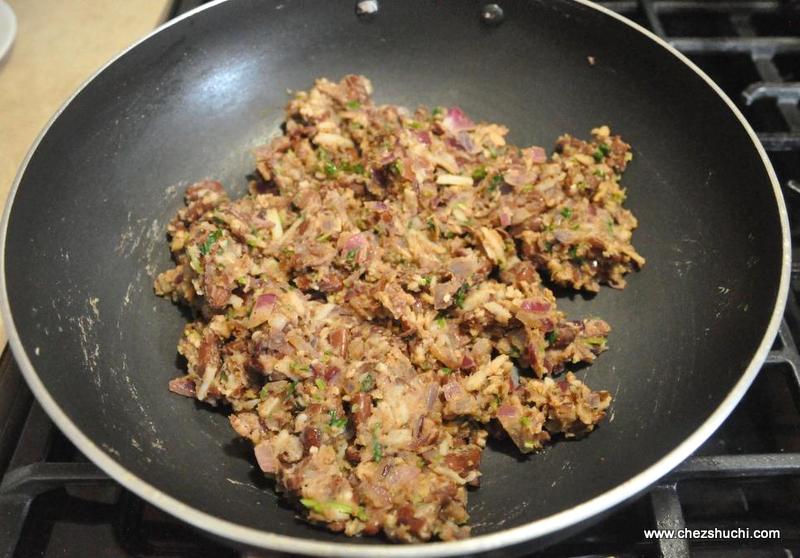 Divide the mixture into 16 portions and make oval shape kebab. Keep the kebab in the fridge for 20 minutes to set. It helps to shape them and kebabs don't break while cooking.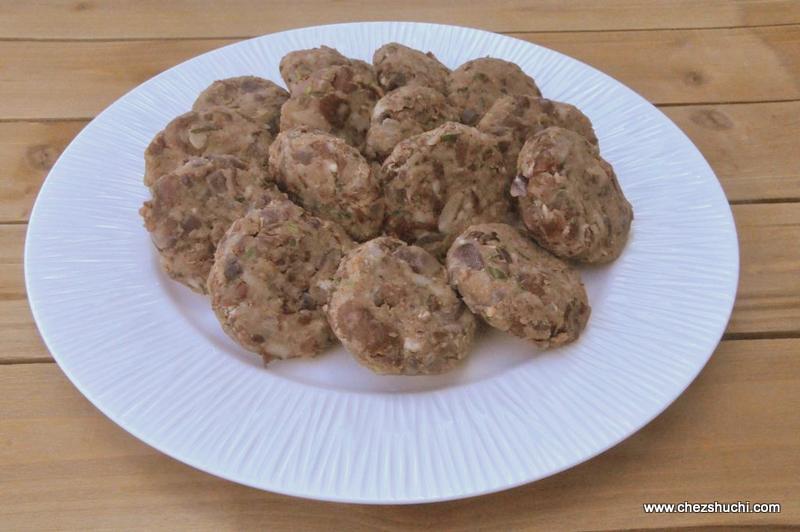 Heat a griddle/ skillet. Sprinkle a little oil, cook the kebab from both the sides till the kebabs are golden brown.
Serve hot rajma Kebabs with coriander chutney .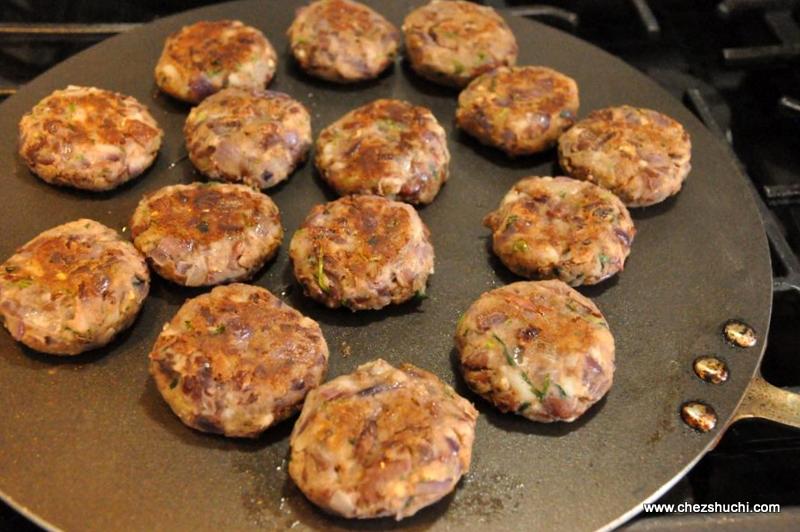 Some Tips/ Suggesstions :
Increase or decrease the amount of green chilies as per taste.
You can also make other beans kebab by same method.
If you are Vaishnav make these kebabs without onions.
Some other snacks and starters recipe
---