हिन्दी में पढ़ें
Pineapple Relish
Relish are condiments, they can be cooked and can also be made with chopped veggies and fruits. Relish can be served with any cuisine- e.g, this pineapple relish can bes erved with dal chawal (lentils and rice), sabji and paratha cooked vegetables and Indian bread) it can also be filled in the Wraps on top to enhance the flavor. Relish also can be topped and savory biscuits/ crackers to make a quick snack...I have used canned pineapple as fresh pineapple is not in season but prefer fresh pineapple if you get it....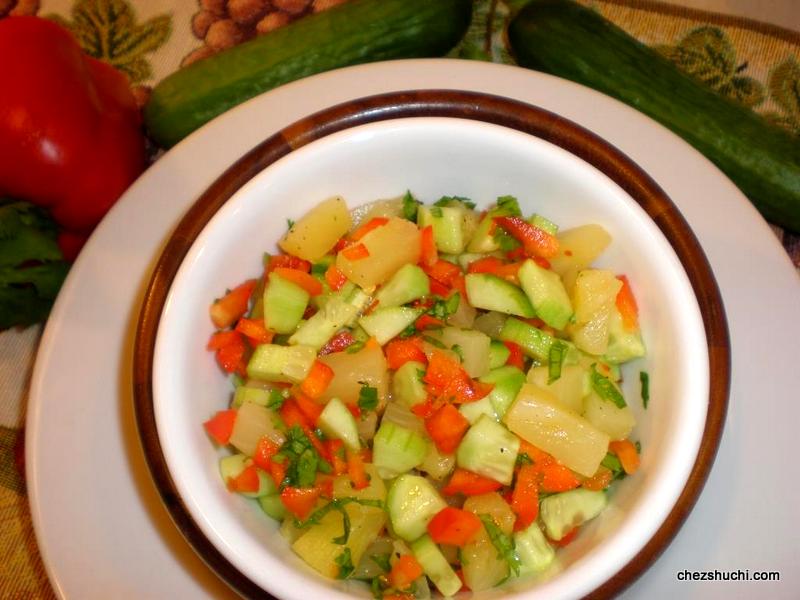 Ingredients
(serves 4 people)
1½ cups diced pineapple
1 cup diced cucumber ( 1 small cucumber)
½ cup finely chopped red bell pepper
2-3 tbsp finely chopped coriander/ cilantro
Salt to taste
Red chili flakes to taste
Black pepper to taste
Method of preparation:
In a small medium bowl take, diced pineapple, diced cucumber, chopped red bell pepper, chopped cilantro, salt, black pepper, red chili flakes. Mix well.
Transfer in a serving bowl.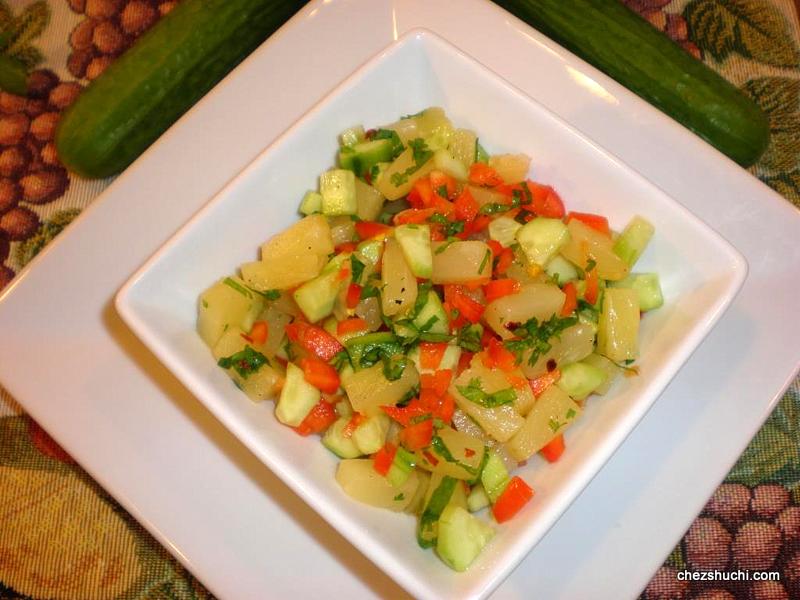 Delicious pineapple relish is ready to serve. Serve it with dal rice, or fill it on top of wraps, it always taste good...
Some Tips/ Suggestions:
You can also add some other colored bell peppers in this relish.
---
Some other similar Delicacies:
---