हिन्दी में पढ़ें
Badam Shorba (Almond Soup)
Badam Shorba or Almond soup is another healthy and hearty soup. I had this Shorba in a hotel of Lucknow a long time back. I still remember the yummy and outstanding taste. I never had a chance to taste this Awadhi delicacy in any other hotel/ restaurant and forgot about it. Recently I chanced upon this recipe in a cook book written by Indian master chef Sanjeev Kapoor. This recipe of Badam Shorba has been adapted from Shri Sanjeev Kapoor's cook book with some changes......Hope you like it!! Please share your comments....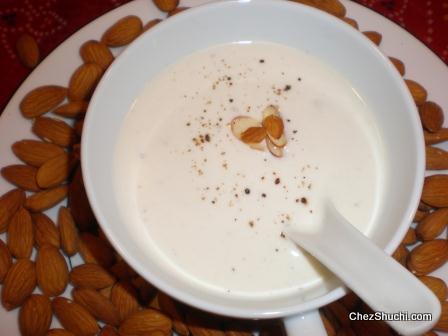 Ingredients
(serves 4)
¾

cup almonds
1½ cup warm milk (I have used 2% milk)
1 tsp butter

¾

tsp all purpose flour
1½ cups hot water
¼ tsp Salt or to taste
Black/ white pepper to taste
A hint of Garam masala to taste
A hint of sugar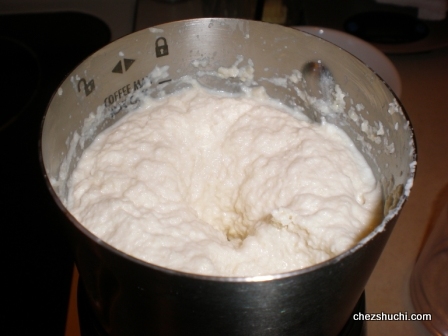 Method of preparation:
Soak the almonds in 1 cup warm water for about half an hour.

Peel the outer skin of the almonds.

Slice 7-8 almonds and keep aside. M

ake a fine paste of the remaining almonds in the grinder by using about 1/2 cup milk.

Heat 1 tsp butter in the saucepan. When butter starts bubbling, add

¾

tsp all purpose flour

and fry it for about 30 seconds or until aromatic. Make sure that the color of the mixture does not change.

Slowly add 1 cup lukewarm milk and continuously stir the mixture so there aren't any lumps. Take a boil.
Add almond and milk paste. Mix well.
Add about

1½

cups hot water in the mixture. Take a boil. Reduce the heat and let it boil for 5-6 minutes. ( add more water if required)
Add salt, pepper, garam masala, and a hint of sugar. Mix well. Turn off the heat.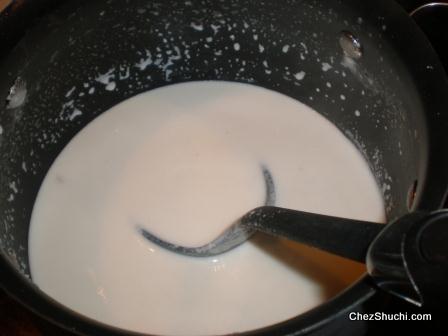 Badam shorba is ready to serve. Garnish with sliced almonds. Serve hot.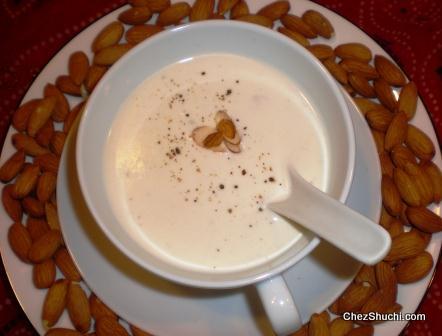 Some Tips/ Suggestions:
I like the aroma of garam masala in badam ka shorba but it is optional.
I have used black pepper in this preparation but you can also use white pepper.
You can also a few threads of saffron to enhance the flavor Badam Shorba.
---
---