हिन्दी में पढ़ें
Dry Kale Chane
Kale Chane also called as Black gram or Bengal Gram are rich in protein. It is also rich in dietary fibers and minerals like calcium and iron. You can make kale chane for weekend breakfast, evening snack or main course and serve it with paratha. It is also a good option for lunch box. Kale chane is always a good healthy and tasty option for protein rich diet. Kale chane is also made for Ashthami pooja. Please try out this delicious and nutritious dish and as always please do share your comments and suggestions. Happy cooking, Shuchi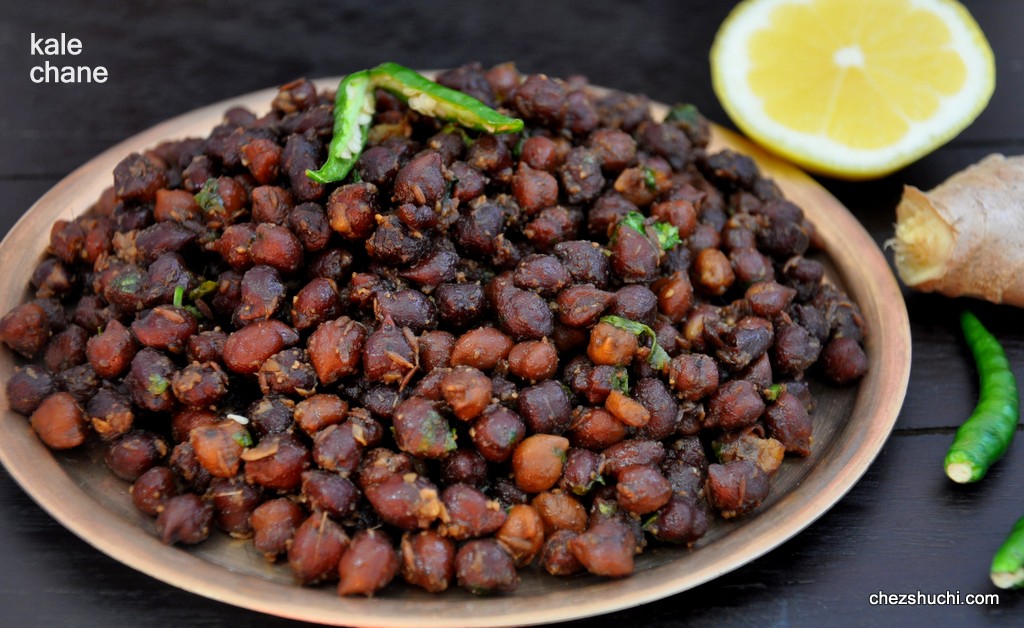 Ingredients
(Serves 4)
1½ cup kale Chane (black gram)
1 medium potato
2-3 green chilies
1 inch ginger piece
1 tsp cumin seeds
2 pinches asaefotida
1½ tsp salt
½ tsp garam masala
2 tsp ground coriander
1 tsp amchoor powder
2 tbsp oil
2 tbsp chopped coriander leaves
To Serve (optional):
Method of preparation:
Clean, wash and soak the black grams overnight in 4-5 cups of water. 
Add salt in the kale chane and boil until grams are tender. (take 2-3 whistles on medium to low heat in the pressure cooker)
Peel, wash and chop potato into small pieces.
Remove the stem, wash and finely chop the green chilies. Peel, wash and finely chop ginger.
In a wok/ kadhai heat oil, add cumin seeds. When seeds stop crackling add asaefotida. Mix.
Add chopped green chili and ginger. Fry for a few seconds.
Add chopped potatoes and a little salt mix well and cook until potatoes are tender. (takes 4-5 minutes)
Add coriander powder, garam masala, and amchoor powder and fry for a few seconds.
Add boiled kale chane. Add the water of boiled chane if it has any. Mix well and cook until water evaporates and chane are well coated with spices. Turn off the heat.
Garnish with chopped coriander leaves .

.

Delicious and nutritious kale chane are ready to serve.
You can add lemon juice and top them with your favorite chutney.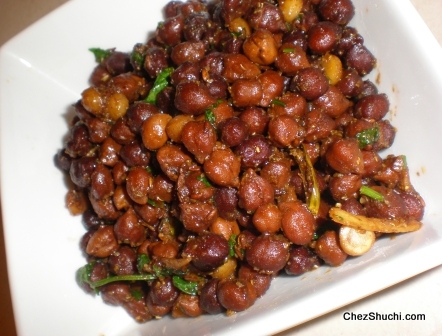 Some Tips/ Suggestions:
You can also top this kale chane chopped tomataoes, or chopped onions.
Add some lemon juice if you want.
Instead of raw you can add boiled and chopped potatoe in the chana cooking to save time or you can absolutely remove potato from this recipe.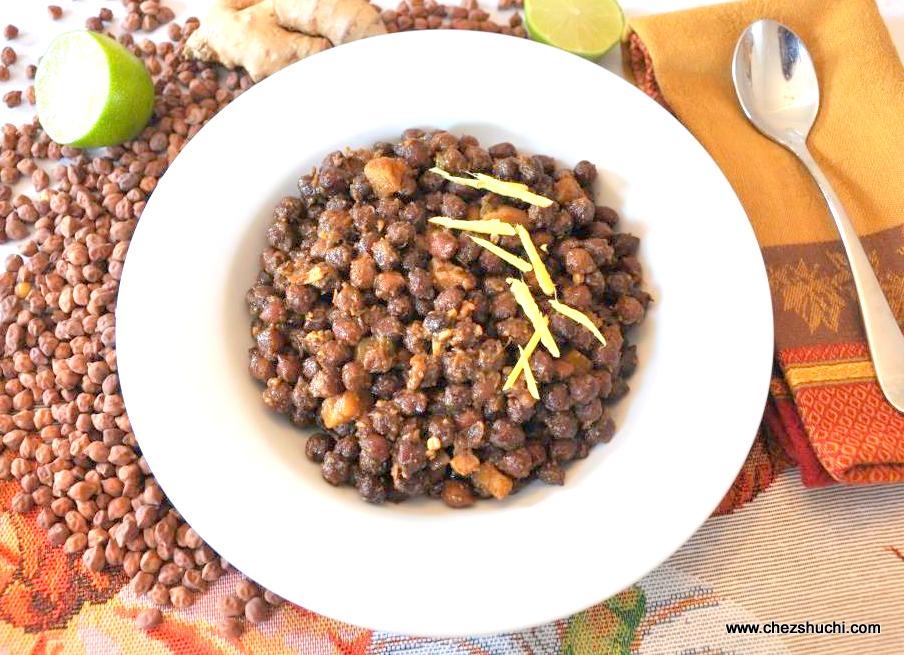 Variation with onions:
For a change, You can fry chopped onions after cumin seeds before adding spices. Now add cooked chane. Onions give a tasty and different flavor to kale chane recipe.
Suggestions For Lunch boxes:
This a perfect lunch box dish for kids. You can also add some fruits and may be a surprise cookie for your child. For adults, you can pack dry kale chane with plain paratha.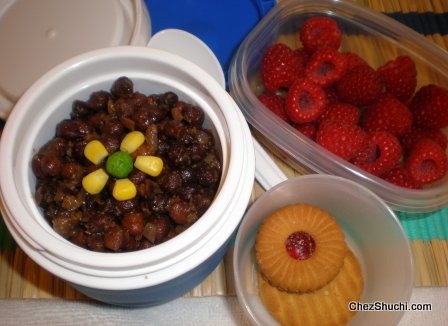 ---
Some Other delicious beans recipes:
---