Baingan Aloo
(Eggplant with Potatoes)
हिन्दी में पढ़ें
Baingan/baigan aloo ki sabji is very popular in northern India. This is my mother's recipe and we all just love it. When we were growing up, baingan aloo and plain paratha was our family's favorite meal for a busy weekday evening. Baigan is also known as Aubergine, Eggplant, or Brinjal. Baigan is growing in abundance in our kitchen garden this summer along with chilies, tomatoes, ginger, and turmeric. So I have used all fresh ingredients to make this simple yet delicious preparation of eggplant with tomatoes and potatoes. This preparation goes well with plain paratha and also with dal and rice. Try this recipe and please do share your suggestions and comments. Happy cooking, Shuchi.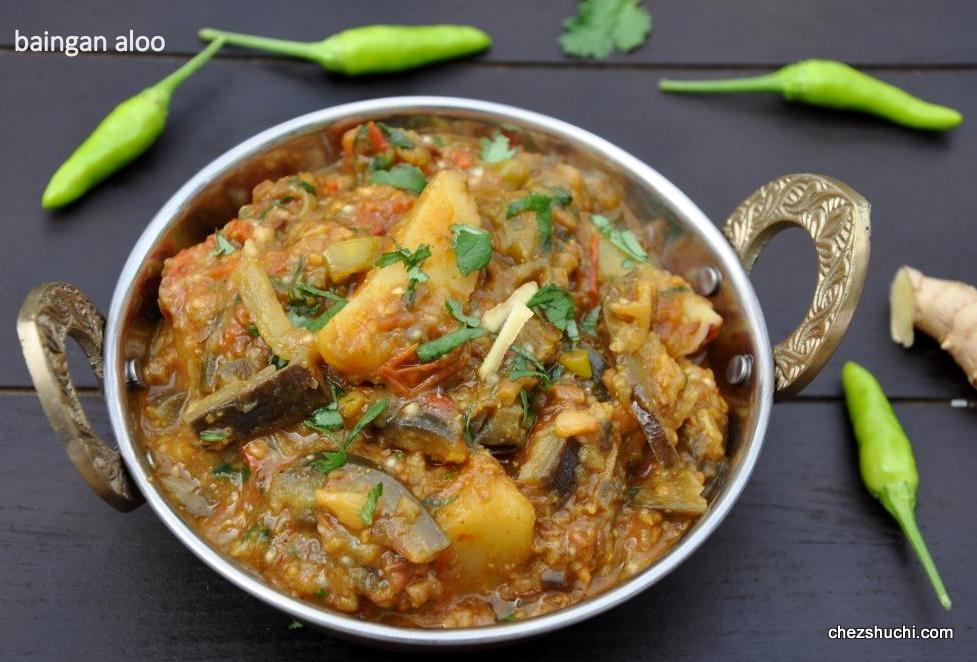 Preparation time : 5 minutes
Cooking time:15 minutes
about 80 calories in each serving
Ingredients (serves 4)
Egg plant (baingan) 250 gms/ ½ pounds
Potatoes 2 medium
Tomatoes 2 medium
Ginger 1½ inch piece
Green chilies 4
Oil 3 tbsp
Cumin seeds ½ tsp
Fenugreek seeds ½ tsp
Asafoetida a couple of pinches
Turmeric powder ½ tsp
Red chili powder ¼ tsp
Coriander powder 1½ tsp
Garam masala ¼ tsp
Salt 1½ tsp/ to taste
Chopped coriander leaves 2-4 tbsp
Method of preparation
Remove the stem and cut the eggplants in thin and one inch long pieces. Put these cut pieces in a bowl filled with water (if we do not dip the cut pieces in water, they will turn black)
Peel, wash and cut the potatoes into 2 inch big pieces.
Peel, wash, and finely chop the ginger. Remove the stem, wash and finely chop the green chilies.
Wash and finely chop the tomatoes.
In a pressure cooker, heat oil on medium heat. Add  cumin seeds, fenugreek seeds, and asafoetida. Fry for a 10-15 seconds. Now add chopped ginger and green chilies, and fry for about 30 seconds. Add chopped tomatoes, red chili powder, turmeric powder, coriander powder, and salt. Fry until spices leave the oil(takes about 5-7 minutes.)
Transfer the eggplant pieces to the sieve to remove the water.
Add eggplant pieces in the fried tomato masala. Fry them for a minute. Now add potato pieces and mix well. Fry for another minute.
Now cover the lid and take a whistle on medium heat. Turn off the heat.
When pressure eases out, open the lid of the pressure cooker and mash the eggplant pieces. Leave the big potato chunks. Add garam masala. Fry for a couple of minutes and turn off the heat. Sabji is ready.
Garnish baingan aloo ki sabji with chopped coriander leaves.
Delicious baingan aloo is ready to serve. Serve Baingan Aloo with plain paratha or your choice of Indian bread.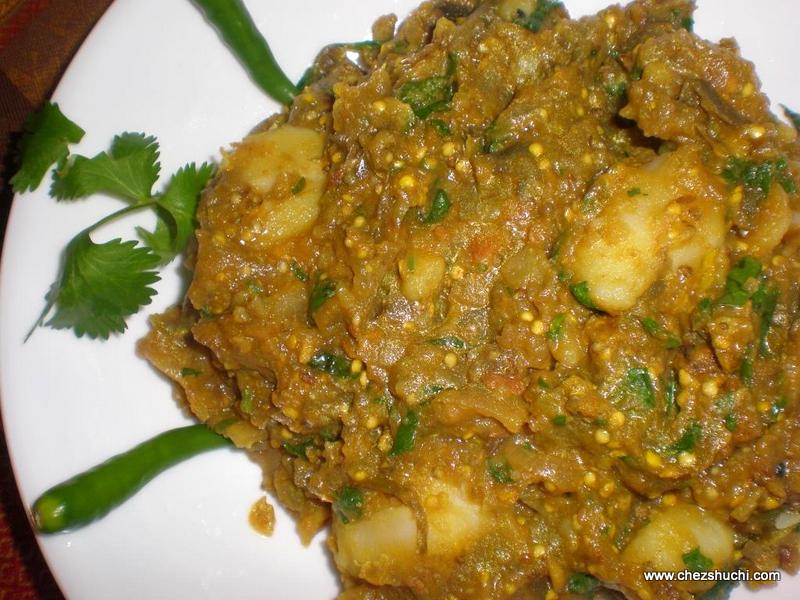 Some Tips/Suggestions:
Long eggplant/baingan would be ideal for this recipe.
I have made baingan aloo in the pressure cooker the way my mother makes it but you can make this sabji in the wok/ kadhai also.
Adjust the amount of green chilies as per taste.
Baingan/ eggplant can be easily grown at home garden. Read more about vegetable gardening.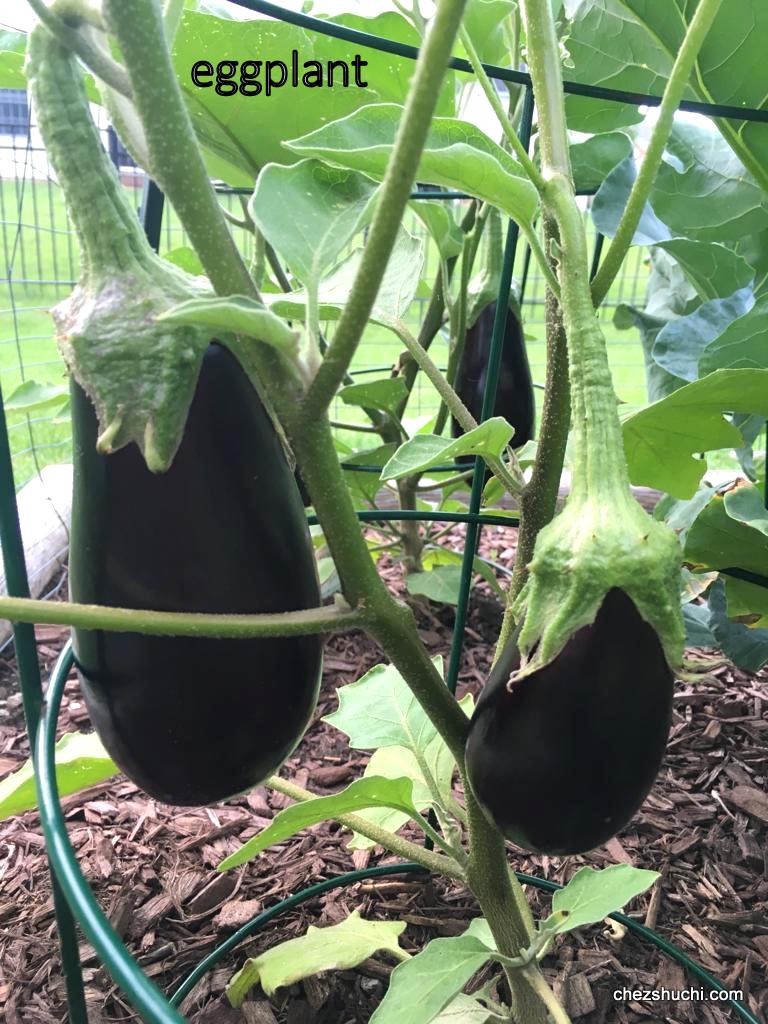 ---