Almond and Rose Squares | Badam and Gulab Burfi
हिन्दी में पढ़ें
Almond and Rose (gulab) squares or burfi is a very delicious, nutritious and easy to make dessert. Almond is also known as Badam in Hindi and is one of the healthiest nuts. This ancient preparation is combining floral petals of rose with almonds to get a divine taste. Almond is a good source of potassium, magnesium, and iron. It is also a powerful antioxidant.
Roses are growing in abundance in our garden this year, so I have added fresh rose petals with Almond to make this delicious and aromatic dessert. You can also add dried rose petals in case if you don't find the fresh ones. You can also add some rose water along with rose petals in this barfi to enhance the flavor. This festive season try these almond rose squares and please do share your comments. Happy cooking, Shuchi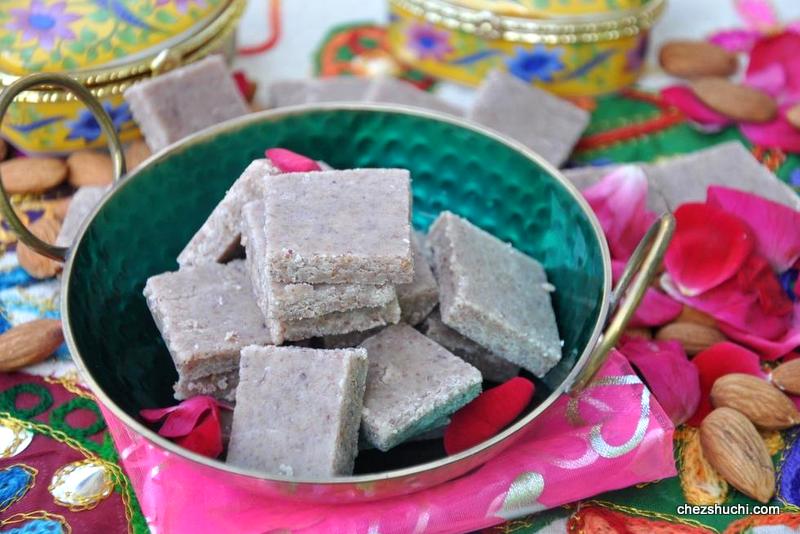 Preparation Time: 2 minutes
cooking time: 8 minutes
Approximately 25 calories in each square
Ingredients (makes about 24 smallsquares)
Almonds 1 cup/ 200 gms
Rose petals ½ cup
Sugar ½ cup
Water ¼ cup
Ghee/oil few drops to grease the tray
Method of preparation:
Grease a small tray or parchment paper, or the back side of a baking dish, with ghee (or optionally, oil). Keep aside.
Wash all the roses. We only need the red petals for the recipe so discard the green sepals and base. Pat dry the petals on a kitchen towel.
Clean the almonds. Dry grind almonds with the rose petals in a grinder to a smooth powder/paste. Keep aside.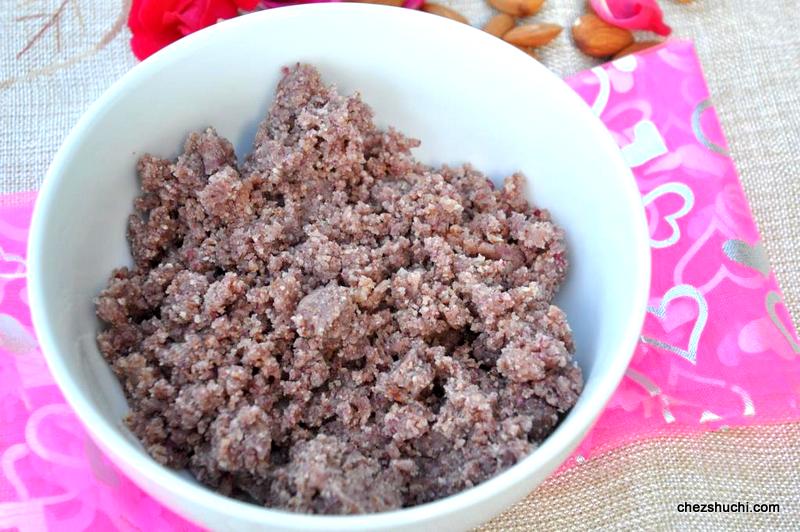 ground almond and rose mixture
In a wok/pan mix half a cup of sugar and a quarter cup of water. Bring the sugar and water mix to a boil. After the first boil, reduce the heat and boil the sugar syrup till it gets thickened and makes a two string syrup. A two string syrup means that you take a drop of syrup between your two fingers and then stretch the fingers - if the syrup that sticks between the two fingers is making two threads (or strings) then the thickness of the syrup is appropriate. It takes about 2 minutes to make a two string sugar syrup since we have taken a very little amount of water..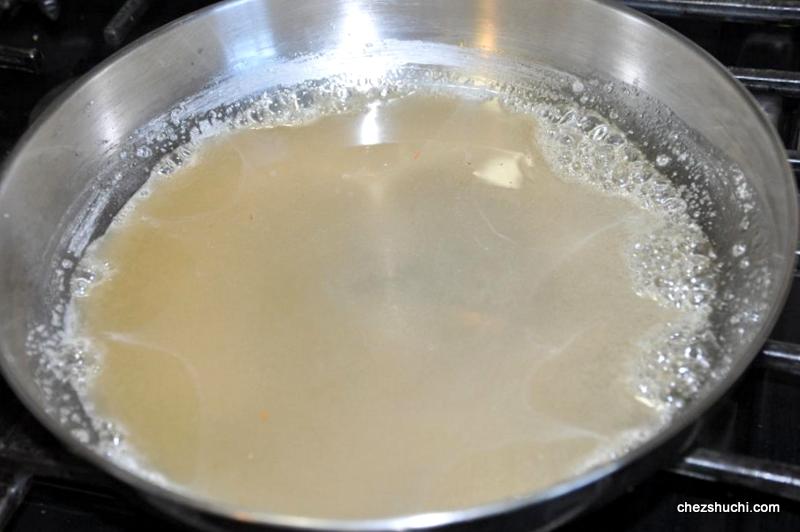 Add almond-rose powder in the sugar syrup. Stir well. Cook the mixture on very low heat until the almond paste starts leaving the sides of the pan. (Takes about 2 minutes)
Turn off the heat and set the mixture on the greased tray. Grease your palm and spread it evenly. You can also use rolling pin to roll the almond-rose mixture. Roll it to about ¼" thick layer. Let the mixture cool down; it takes about 10-15 minutes.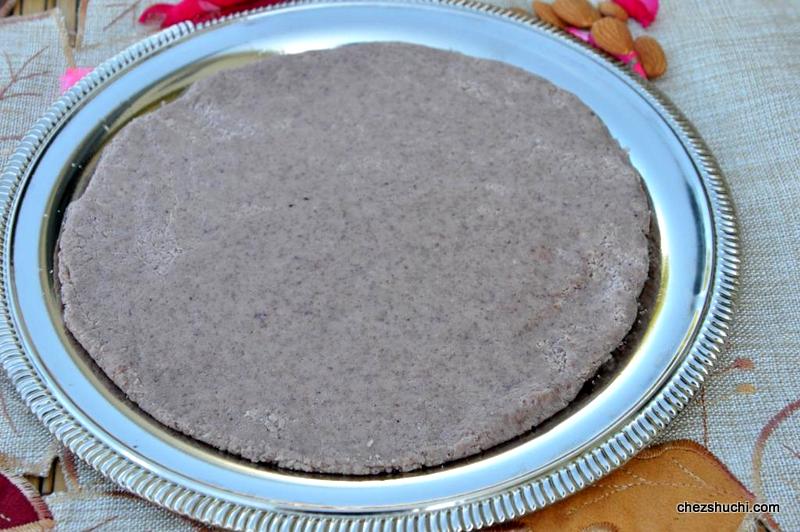 almond-rose mixture spreaded on a small tray
Cut the cooled mixture into square shapes. You can cut big or small pieces as desired.
Delicious almond and rose squares are ready to serve. You can store these for a couple of weeks.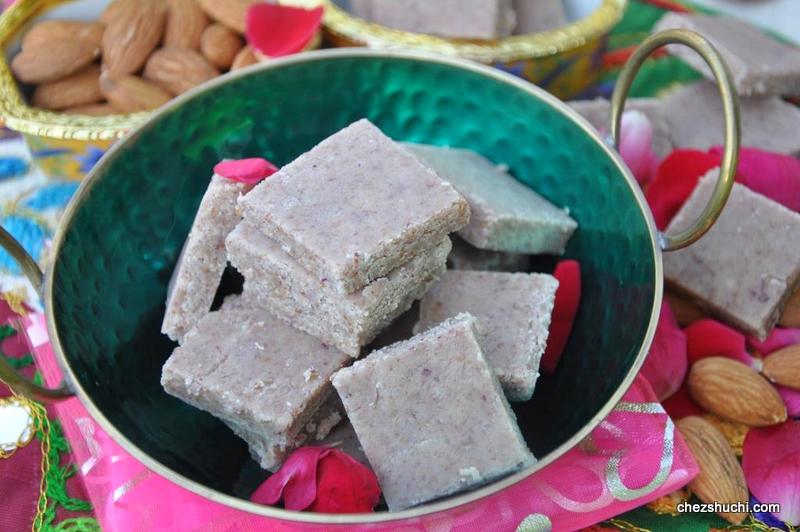 Some Tips/ Suggestions:
You can also add 2 teaspoon rosewater in the sugar syrup to enchance the flavor.
Make sure that sugar syrup is two string thick.
I have used a small tray to spread the mixture, feel free to use parchment paper for spreading.
If you want to make vegan almond rose squares, use oil instead of ghee to grease the tray.
---