Medu Vadas
हिन्दी में पढ़ें
These are South Indian snacks served usually in breakfast menu. Medu vadas are specific kind of vadas which have a hole in the middle (like American doughnuts). This deep fried lentil preparation is served with Sambar and coconut chutney.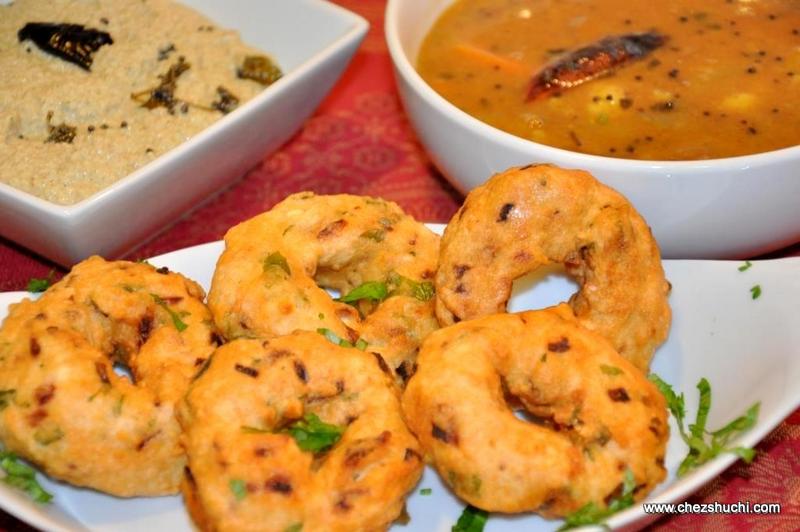 Ingredients

(makes 14-16)
Urad Dal 1 cup
Green chilies     2
Chopped coriander leaves  2 tbsp
Salt  1 tsp or to taste
Oil for deep frying
Others:
Onion (optional)     1 medium
To Serve:
Method of preparation
Clean, wash and soak the urad dal(lentil) in the enough water for 3-4 hours.
Remove the stem and finely chop the green chili.
Grind the dal in the grinder with little water.
Now add chopped green chilies, coriander leaves and salt in the dal. Beat the mixture .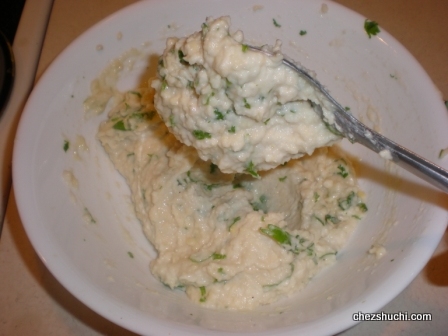 Add chooped onions if you wish. Chopped onions enhances the flavor of medu vadas but its optional.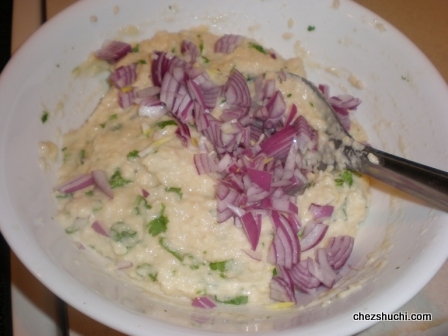 Heat oil in the pan-
6- First way
To make vadas,  wet your left palm (for right handers) take 1 table spoon batter and pour it on your left palm and press it to give a circle shape, wet your right hand's index finger and make a whole in the middle of the dal , now wet your right hand's fingers and slowly take out the vada and put it on the hot oil carefully.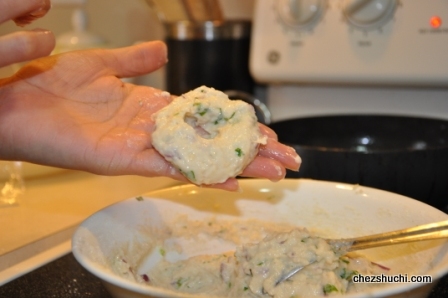 Making of vada on hand
6-Second way
Take a plastic sheet, place it on your kitchen platform .clean the sheet with wet cloth, now pour 1 table spoon batter give circle shape, with the help of wet index finger make a hole in the center.Make 5-6 vadas like this on the sheet . Now wet your fingers and take out the vada one by one and pour them in the hot oil carefully.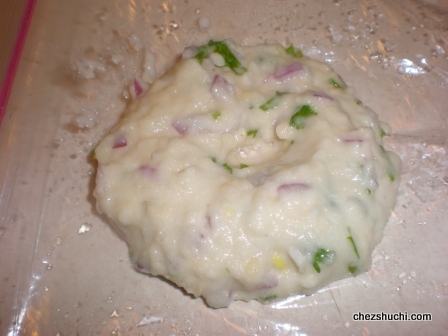 Making of vada on the plastic sheet
Deep fry the vadas on medium heat till golden red . Repeat the process with all the vadas.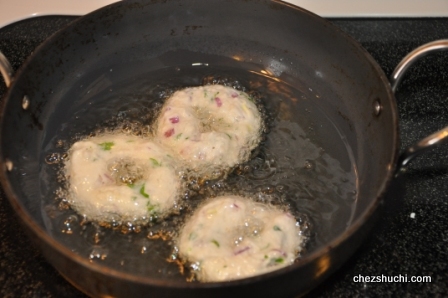 Drain the vadas onto a kitchen paper.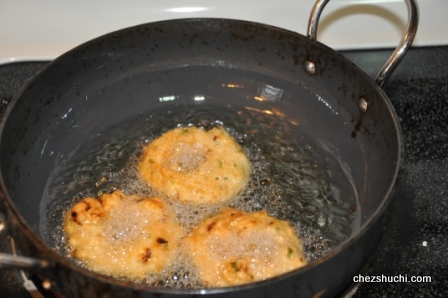 Serve delicious hot vadas with Sambar and coconut chutney .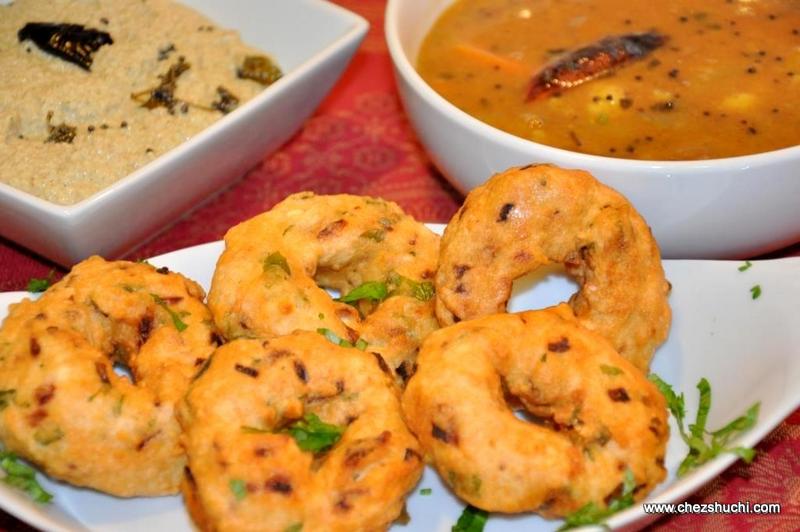 Some Tip and Suggestions:
Fry vadas on medium heat (It takes 10-14 minutes per round of frying!)
Onions are optional. The vadas taste wonderful even without onions.
You can find vada maker in Indian stores and also online.
Some Other South Indian Delicacies
---