Mango Milk Shake
हिन्दी में पढ़ें
Mango milk shake is one of the most popular drinks in summer months in India. Mangoes are in abundance in Indian store of our town these days, it is a good time to make mango delicacies with fresh sweet mangoes. Dashehri (a variety of mango from North of India) would be ideal to make mango shake; if you don't find that variety its ok, go ahead with the one that you find in your part of world. Here is a very easy and quick recipe to make delicious mango shake. You can also use canned mango pulp or frozen mangoes in case if fresh mangoes are not available in your part of world. Try out this refreshing mango milk shake recipe and please do share your comments.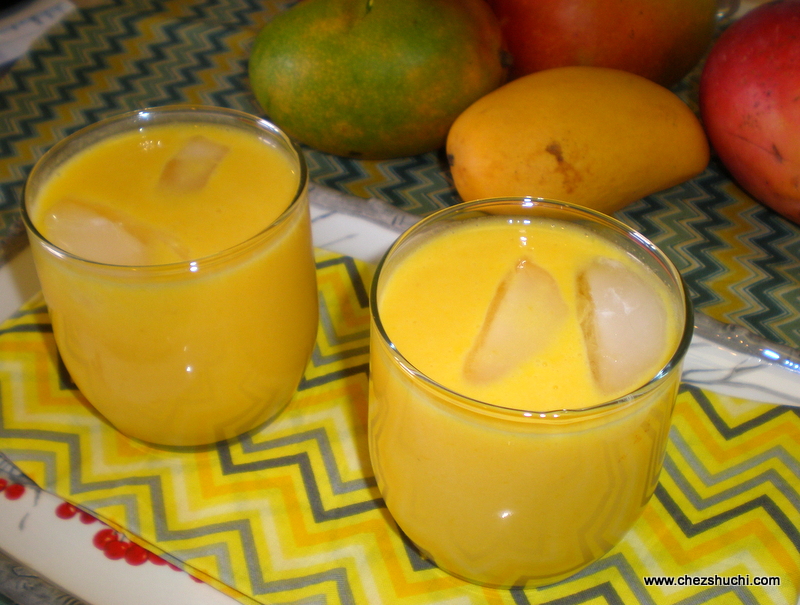 Ingredients (makes 4 servings)
2 big ripe mangoes ( about 2 cup pieces)
2½ cup milk ( I have used 2% milk)
3 tbsp sugar
Ice cubes
Method of preparation:
Wash, peel, and cut mangoes in pieces. clean the seed and discard.
In the blender take mango pieces, 1 cup milk, and sugar. Blend it very well. Now add remaining milk and ice cubes and blend again.
Transfer in the serving classes.
Mango shake is ready to serve.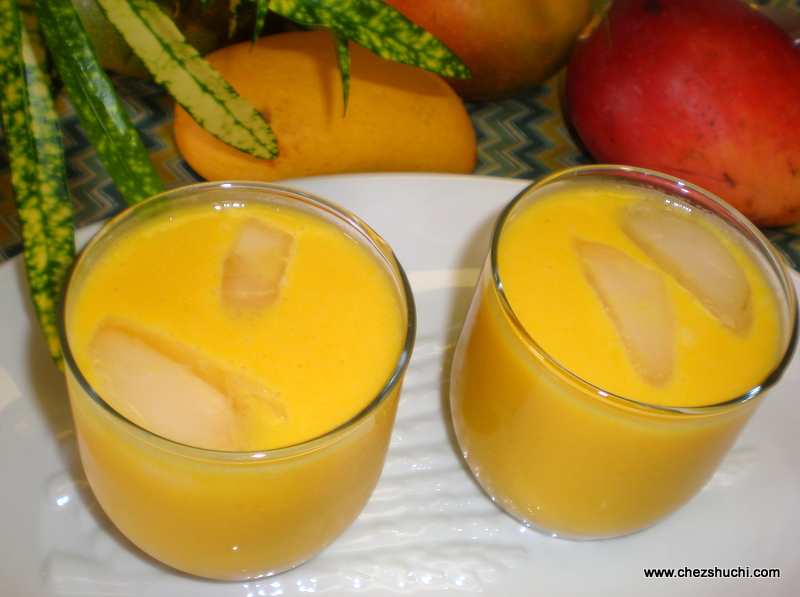 Mango shake served in paper cups for a students Indian lunch at a high school.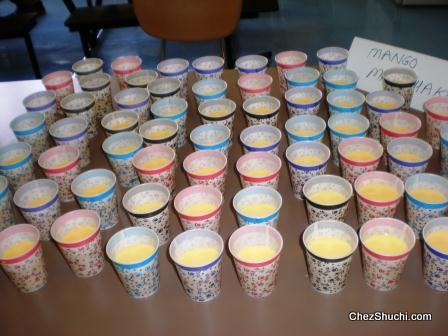 Following picture shows mango shake made with canned mago pulp in winter.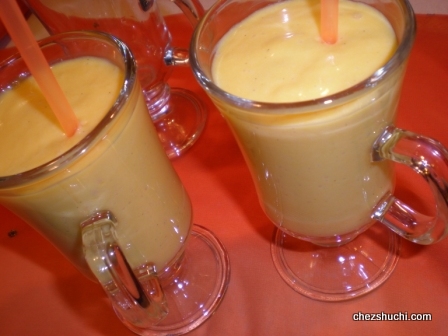 Some Tips/ Suggestions:
In winter when mangoes are not available you can use frozen magoes or canned mago pulp to make mango shke.
When magoes are very sweet in season like Dushheri mangoes you don't even need to add any sugar to make mango shake.
Some other delicious Mango delicacies:
---