Lemon Cake
हिन्दी में पढ़ें
My daughter just loves lemon cake, so I make it often at home. Making lemon cake at home is really easy. I love to experiment in my kitchen, so I try different recipes and play with ingredients. This recipe is an adapted version of Kris Holechek's vegan cake "Torta Limone". You can also make this cake vegan by using oil instead of butter and soy milk in place of regular milk. Try this unusual recipe of the incredible lemon cake. This is an easy to make eggless recipe of lemon cake. This cake is light and not loaded with calories. I haven't put any glaze or icing on top of cake to keep it light and healthy. Enjoy the fun of baking and please do share your comments. Shuchi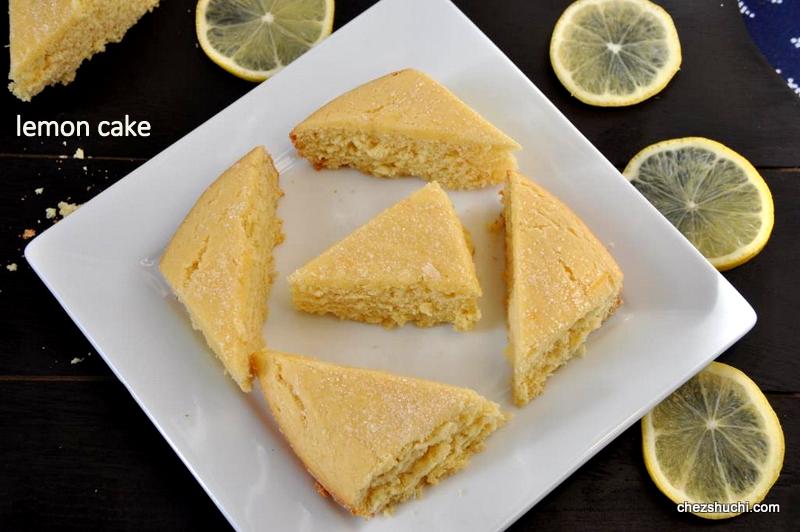 Preparation Time: 5 minutes
Baking time: 25 minutes
approximately 115 calories in each piece
Ingredients for an 8 inch round cake
Butter 5 tbsp
Sugar 2/3 cup
All purpose flour 1¼ cup
Baking powder 1 tsp
Baking soda ¼ tsp
Salt 2 pinches
Lemon juice 3 tbsp
Lemon zests 1 tbsp
Yellow food color 2-4 drops (optional)
Milk ½ cup
Method of preparation
Preheat oven to 350°F.
Grease and flour an 6-8 inch baking pan. keep aside.
Sift all purpose flour, salt, baking powder, and baking soda together a couple of times.
In a mixing bowl take butter and sugar. Ground sugar would be ideal for the cake making. Mix well until well combined.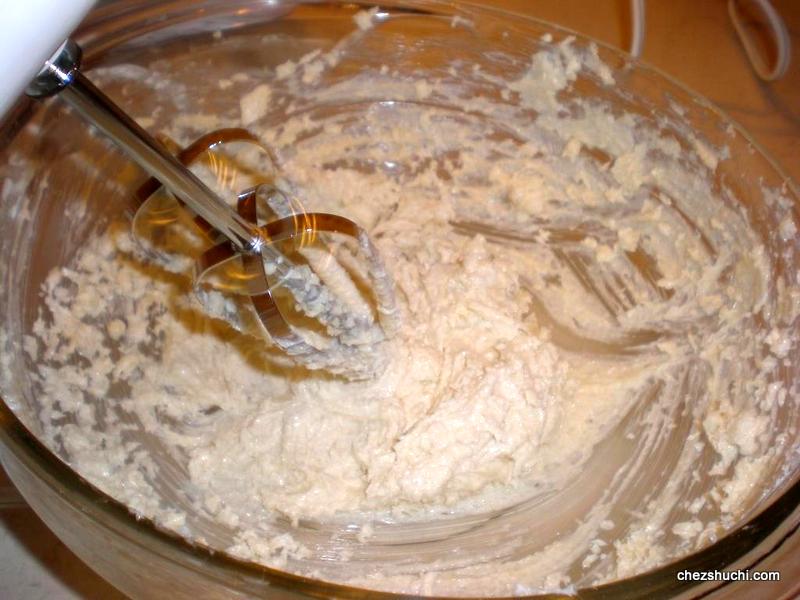 blending of butter and sugar
Add dry mixed flour and milk in creamy butter mixture a little by little, and mix well. Make sure to whisk the batter in one direction so air bubbles don't break.
Add lemon juice, lemon zest and yellow food color if using. Mix well .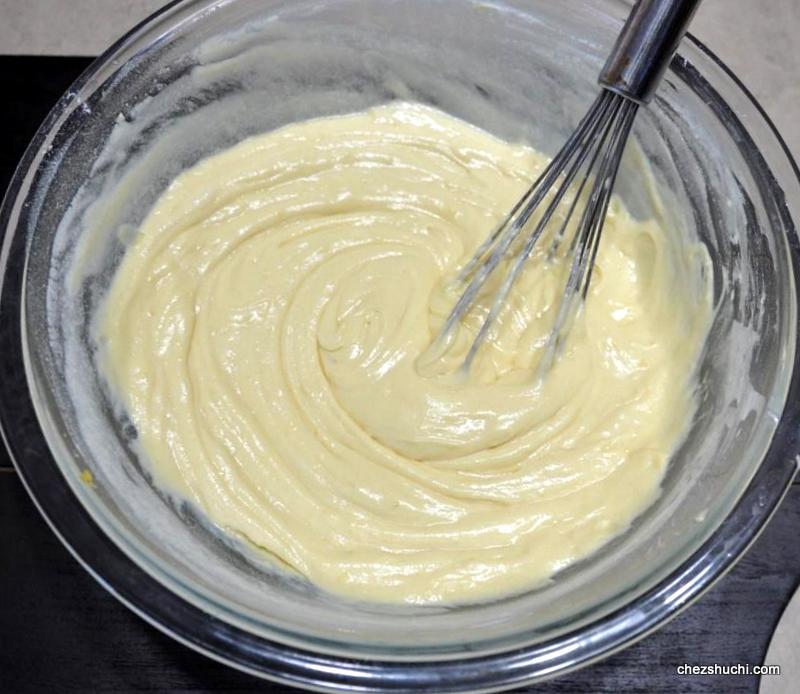 lemon cake batter
Now pour the cake batter in the greased baking dish. Keep the dish in the oven and bake it for about 25-30 minutes.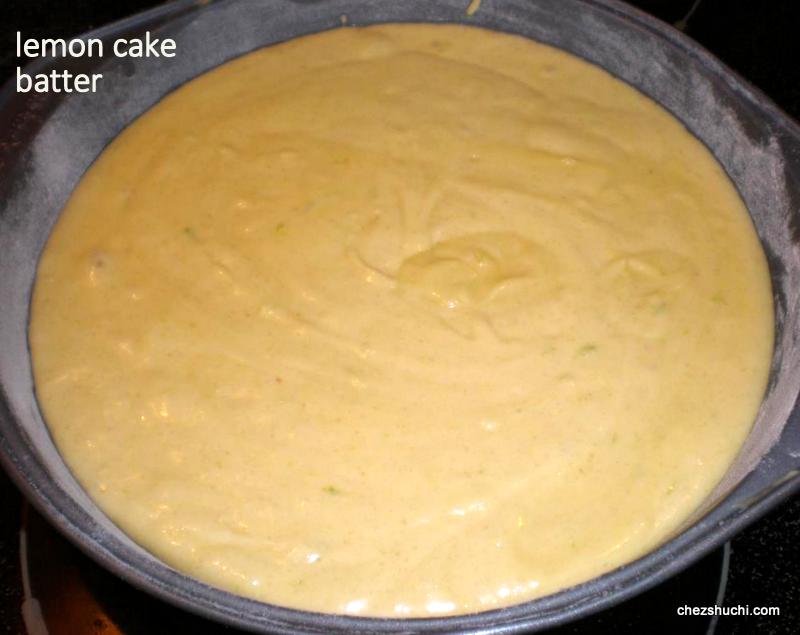 batter poured in baking dish
To check if the cake is ready : Insert a tooth pick in the side of the cake , if it comes out clean, it means the cake is ready. If the tooth pick is not clean, we need to bake it more.
Delicious eggless lemon cake is ready. Let it cool for a while. Cut the cake and serve it as needed.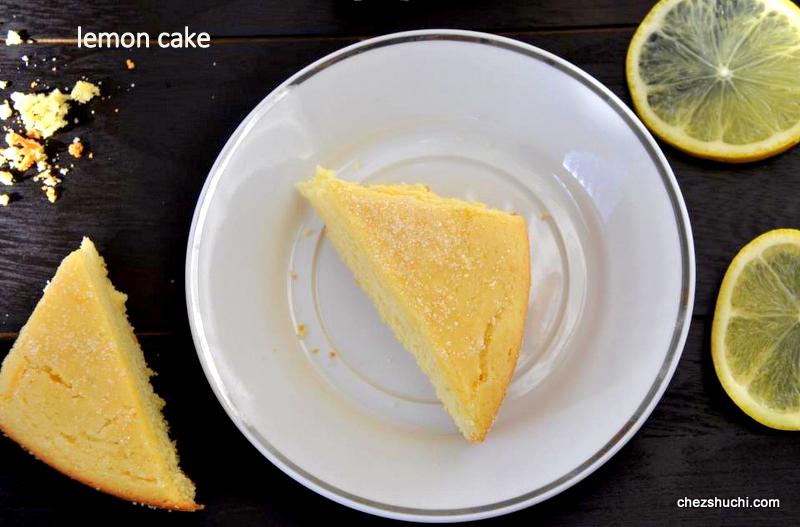 Tips/ Suggestions:
You can also use oil instead of butter case of any dietary restrictions.
You can also use fresh yogurt (dahi/curd) in this cake preparation insted of milk.
You can also top the lemon cake with glaze. To make glaze, in a bowl take ½ cup confectioner' sugar, 1 tbsp butter, hint of salt, and 2 tbsp lemon juice. Combine all the ingredients well. Lemon glaze is ready. Pour it over the lemon cake.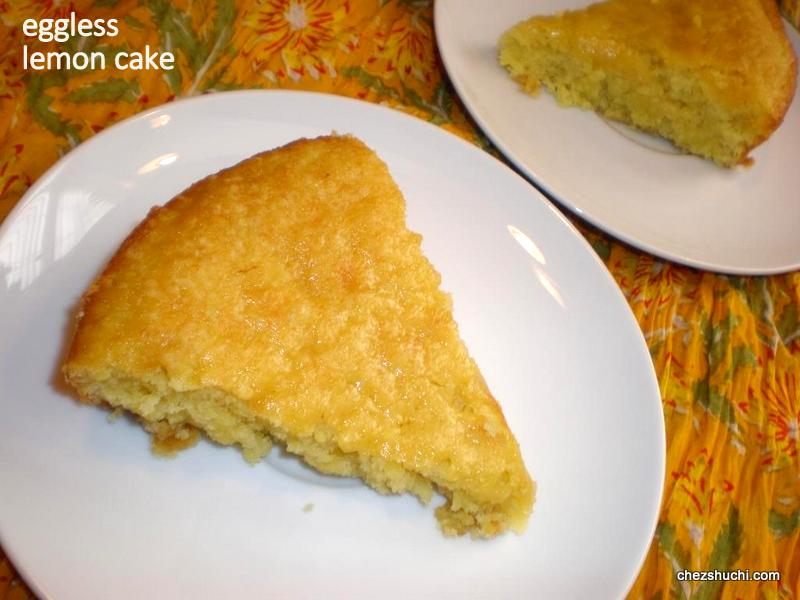 ---