Paan Thandai
हिन्दी में पढ़ें
Paan- paan, also known as Betel is an evergreen perennial from tropical climate. Paan leaves are strong and peppery in taste. The paan leaves are heart shaped and are often consumed as mouth freshener along with fennel seeds and areca nuts in India.
Thandai -thandai is a traditional milk based spiced Indian drink. It is made with selected spices grinded with nuts. Thandai is considered as a good coolant. In North India this special drink is made for Holi (the festival of colors). My Gujarati and Rajasthani friends have told me that it is also made for the Maha-Shivratri festival, as an offering to Lord Shiva. For both these festivals, Thandai is also sometimes mixed with Bhanng (an intoxicant herb). Here we are making Paan Thandai for the auspicious festival of Shivratri! Try this paan thandai recipe and please do share your comments. Thanks, Shuchi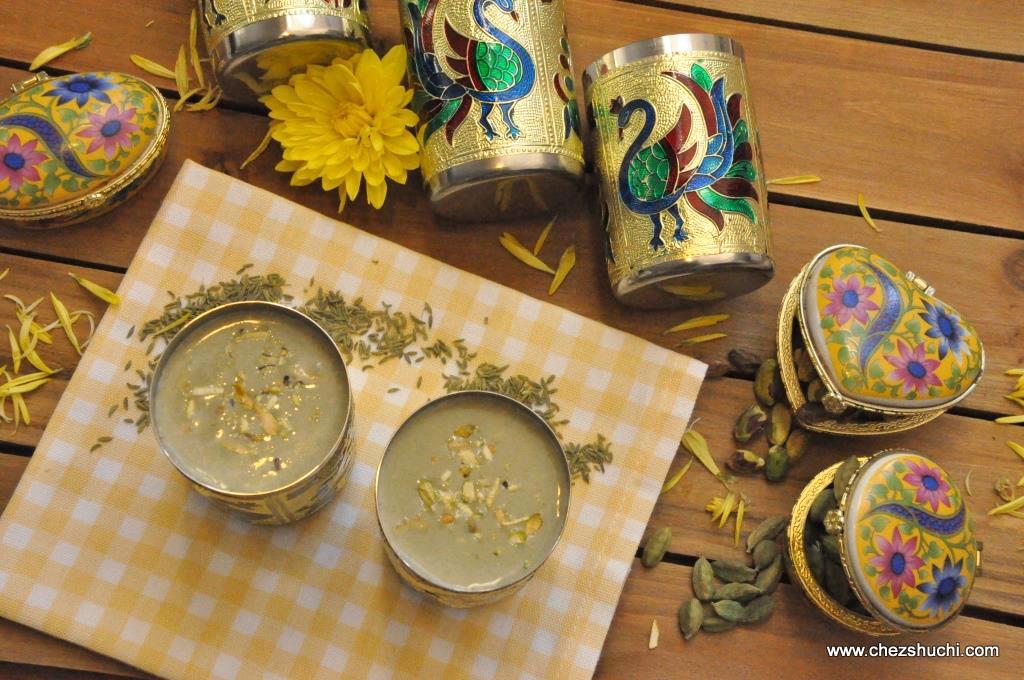 Preparation Time: 5 minutes
Cooking time: 0 minutes
Approximately 200 calories in each serving
Ingredients(serves 2)
Betel leaves 2
Pistachio ¼ cup
Green cardamoms  4 pods
Fennel Seeds (Saunf) 1½ tbsp
Milk  2 cups
Sugar   2 tbsp
Method of preparation :
Following picture shows paan leaves, fennel seeds, cardamoms, and pistachios.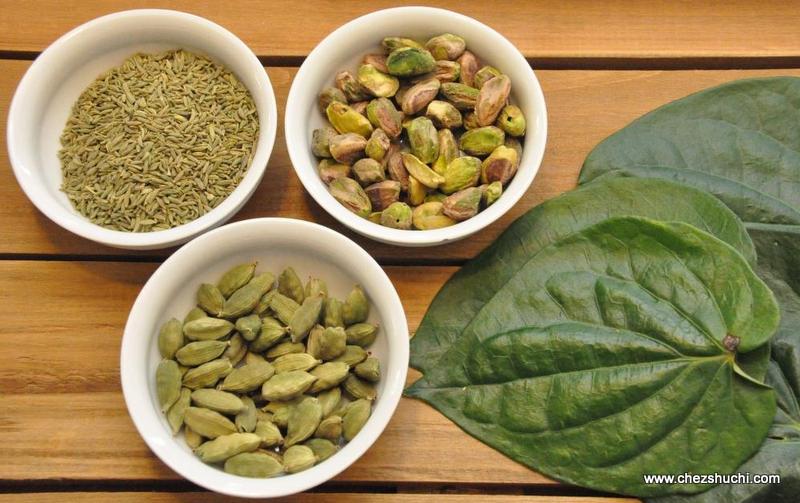 Ingredients for paan thandai
In the grinder take paan leaves, pistachio, fennel seeds, green cardamoms, and sugar. Add half cup milk and make a fine paste. Add remaining 1½ cup milk and blend well. Taste and adjust the sugar.
1. You can sieve the thandai milk to remove the fibers of fennel seeds. I like it without removing the fibers, so the choice is yours.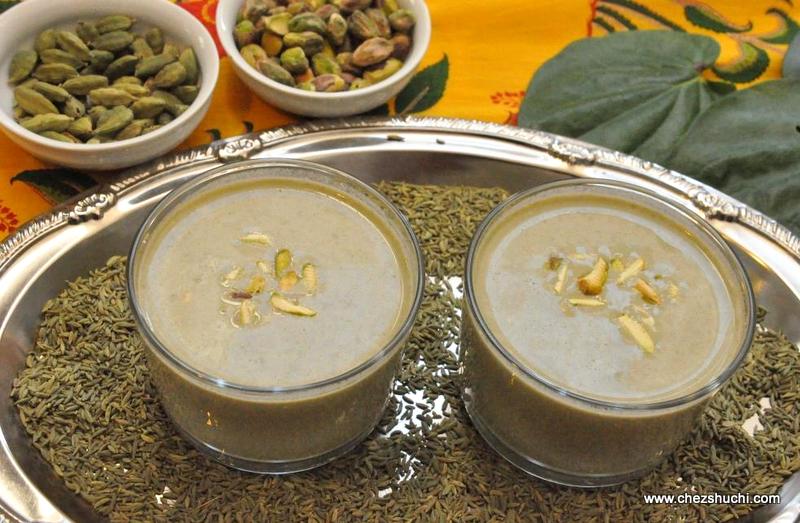 Delicious Paan Thandai is ready to serve. You can also pour some ice cubes at the time of serving.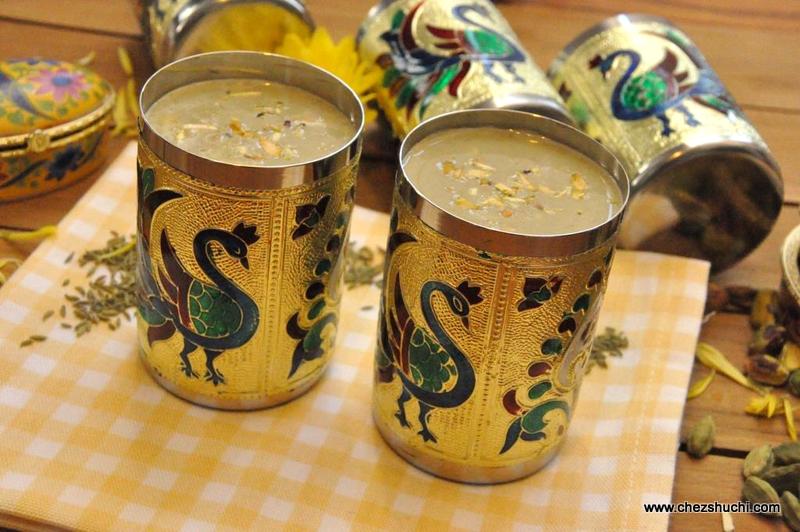 Some Tips/ Suggestions:
You can add more milk and/or sugar if this drink is too strong for you.
Use cold milk to make chilled drink. You can also add some ice.
If you live outside India, you can find all these ingredients easily in the Indian stores.
---