हिन्दी में पढ़ें
Ginger Tea (Adarak ki Chai)
Chai is an Indian tea made by boiling water with ginger, cardamoms, sugar, milk and tea leaves. This is an all-time favorite, and I think it is made a minimum of two times a day in most families in North India. Chai is one of the most famous Indian drinks, almost all my western friends not only know chai but also, call it chai. Nowadays one can find different versions of original chai in even American cafeterias such as "chai latte", "cinnamon chai" etc. Chai is not bound to any seasons like other Indian drinks, we start our day with chai in cold winter mornings and also in burning hot summers. In the monsoon season, everyone likes to have chai with pakaude. So here it is the most famous Indian hot drink, ginger tea/ adarak wali chai. Please do try this recipe and don't forget to share your thoughts. Shuchi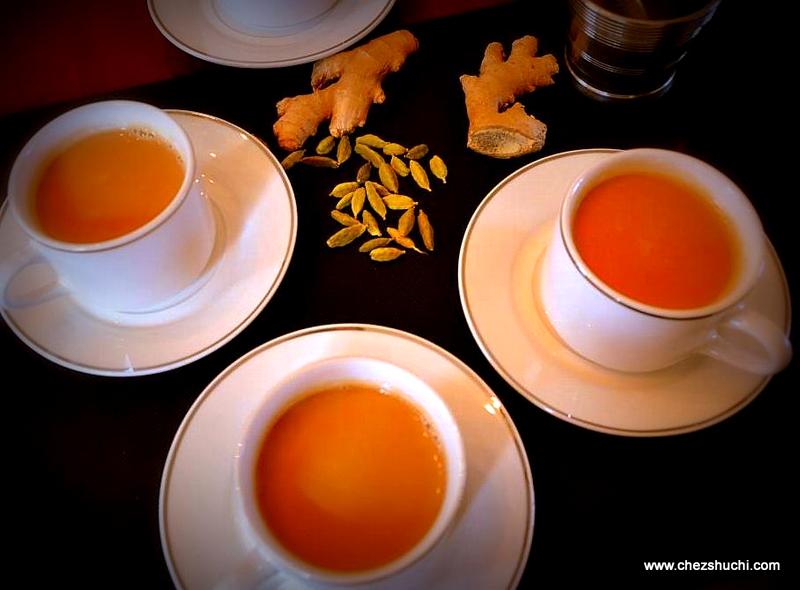 Ingredients
(Makes 4 servings)
3 cups water
2 tsp grated ginger
4 tsp sugar
2-3 green cardamoms
3 tsp regular tea/ 4 tea bags
1 ½ cups milk
Method of preparation:
Grind green cardamoms with the outer skin in the mortar and keep aside.
In a sauce pan boil water with grated ginger. Add sugar in the boiling ginger water.
After around 2-4 minutes of boiling of the ginger water, add regular tea and boil for another 30 seconds.
Add milk and powdered/ground cardamoms. Bring to boil once again.
Turn of the heat. Strain chai through strainer.
Hot Chai is ready to serve. Serve with cookies or with pakaude.
Chai can be serve any time!
Some Tips/ Suggestions:
You can also add spme other flavors of teas. Add cloves to make clove tea/ laung wali chai, add cinnamom to make cinnamom flavor tea aor add a little bit of mix spices to make masala chai.
You can also make this chai without sugar.
Chai should be served immediately after making it.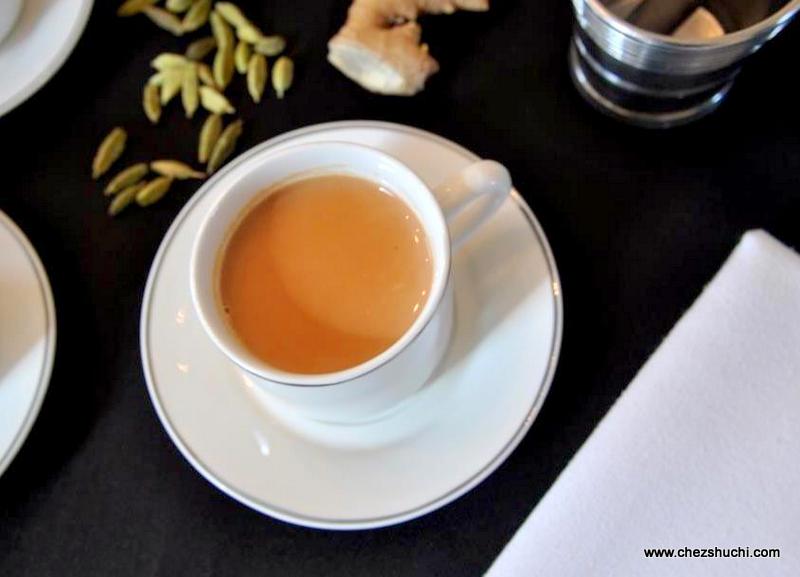 ---