Masoor ke Kebab
हिन्दी में पढ़ें
Masoor dal kebabs are rich in protein, fibers and vitamin B1. This is a low-fat, vegan, lactose free, healthy, and easy to make starter/appetizer. There is a variety of masoor dal, such as green, black, golden, whole grain and split red masoor etc. The most commonly available masoor has brown skin and the grain is red. The word kebab has its origins in Persian cuisine. Traditionally Kebab is associated with meat preparations - but this is a vegetarian version of Kebab. I have made this kebab several times for parties and have always had rave reviews.
Kebabs can be served as appetizers or as part of a meal. I like to serve masoor kebab with paratha or bun, along with mattha (butter milk) with kebab paratha combo to make it a full meal. You can serve this combo for brunch, lunch or dinner. Everyone just loves it!
Please try this recipe and please share your comments. Happy cooking, Shuchi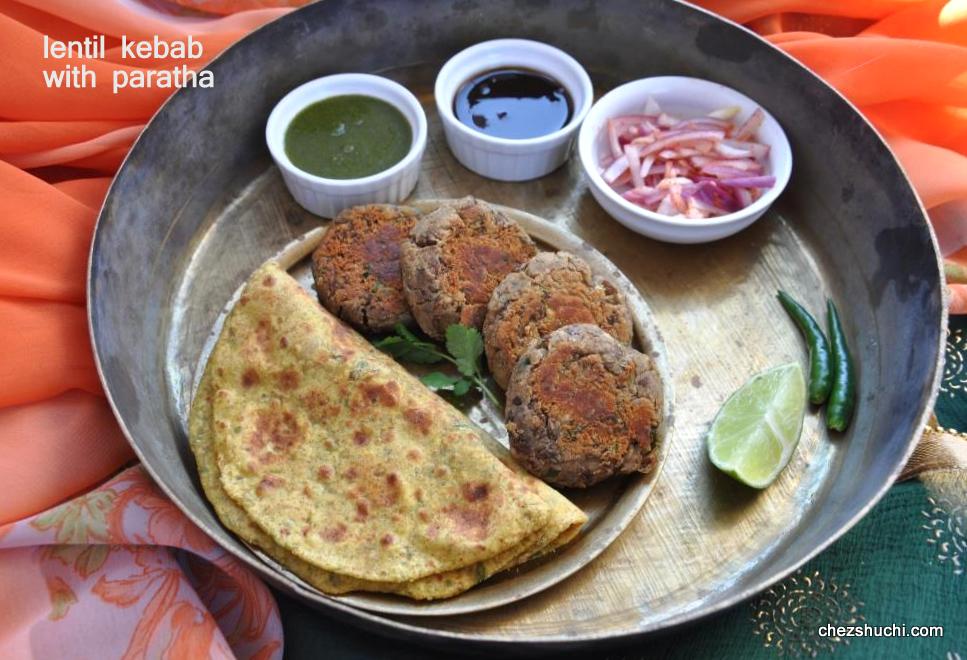 Soaking Time: 30 minutes
Preparation Time: 10 minutes
Cooking time: 15 minutes
Approximately 45 calories in each kebab
Ingredients (for 16 kebabs)
Masoor daal / Brown lentils 1 cup
Boiled potatoes 1 medium
Grated ginger 2 tsp 
Chopped green chilies  2 tsp
Chopped coriander leaves 2 tbsp
Salt 1½ tsp or to taste
Red chili powder ¼ tsp
Garam masala   ½ tsp
Chaat masala/ dry mango powder   ½ tsp
Oil for cooking
To serve
Method of preparation
Clean, wash and soak masoor daal for ½ hour in 1½ cup water. Boil masoor dal with 1 tea spoon salt until they get tender ( we do not want soggy dal so make sure that amount of water is perfect).
Let the boiled masoor cool down. Mash well.
Peel and mash the boiled potatoes.
Add mashed potatoes, half tsp salt, red chili powder, garam masala, and chaat masala in the cooked masoor dal. Mix well.
Add chopped coriander leaves. Mix well. Taste the mixture and adjust the seasoning.
In case if the kebab mixture is wet, cook it for a couple of minutes to evaporate the water. You can also add some bread crumbs in the kebab mixture.
Divide the mixture into 16 portions and make oval/ round shape kebabs.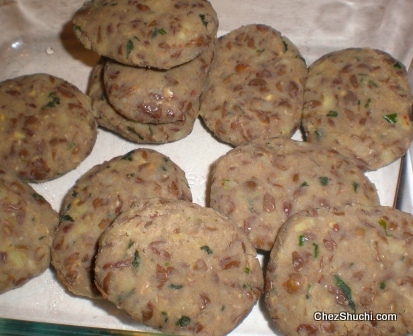 Heat a griddle/ skillet. Sprinkle a little oil. Place kebabs on the skillet and cook from both sides until kebabs are golden brown.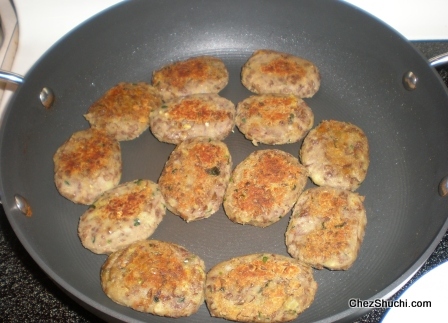 Serve hot Masoor Kebabs with coriander chutney and tamarind chutney.
Serving Suggesstions :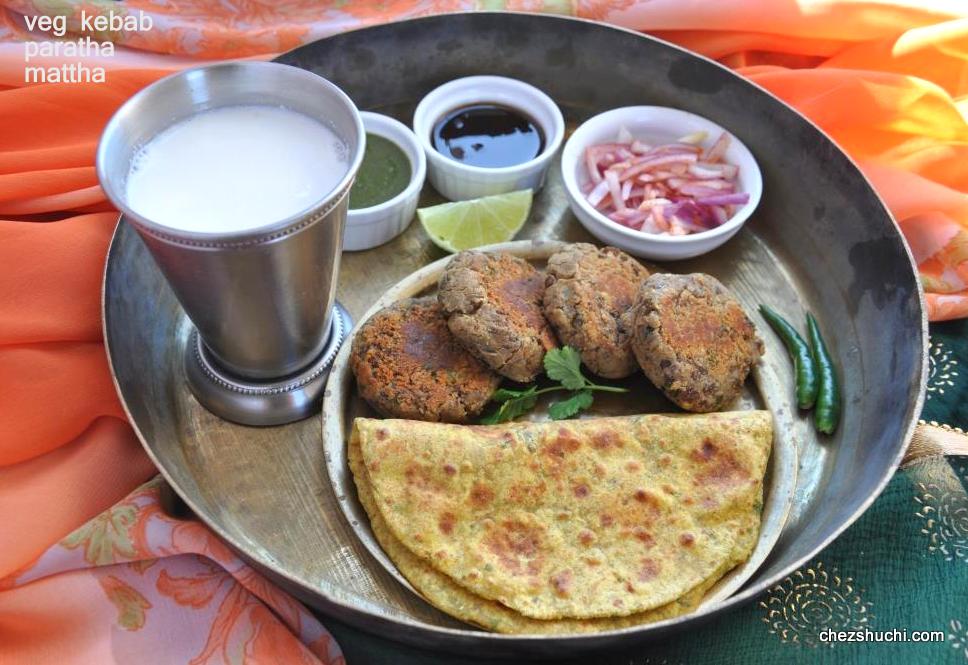 Masoor kebabs can also be served with paratha. The photo shows masoor kebab served with tamarind chutney, coriander and amla chutney, flavored onions, multigrain paratha, and mattha (butter milk).
You can also serve kebab with buns.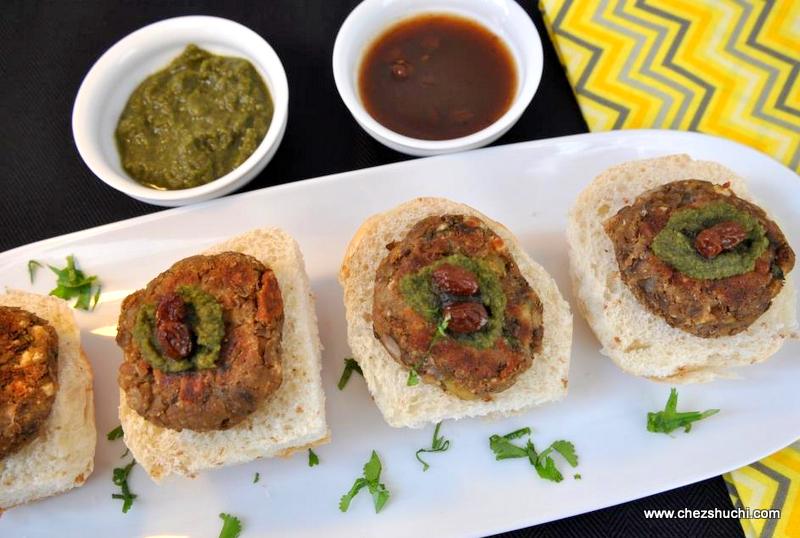 Some Tips/ Suggesstions:
I keep trying new things in my kitchen. A mix of masoor and chana dal also works great.
You can adjust the amount of green chilies as per taste.
You can also add mashed paneer in this kebab preparation.
You can also make lobiya ke kebab or rajma (kidney beans) ke kebab using the same recipe.
You can also add chopped onions in the kebab mixture.
---