Thursday, November 5th-2015
इस पन्ने को हिन्दी में पढ़ें
Pantry Organization!!
Dear Readers,
Organizing anything is an art! Everyone likes organized stuff, it is pleasing on the eyes and also makes things easier. Here we are going to talk about the art of organizing pantry or kitchen shelves. You can organize kitchen in your budget limits. You don't need to invest a lot to be organized.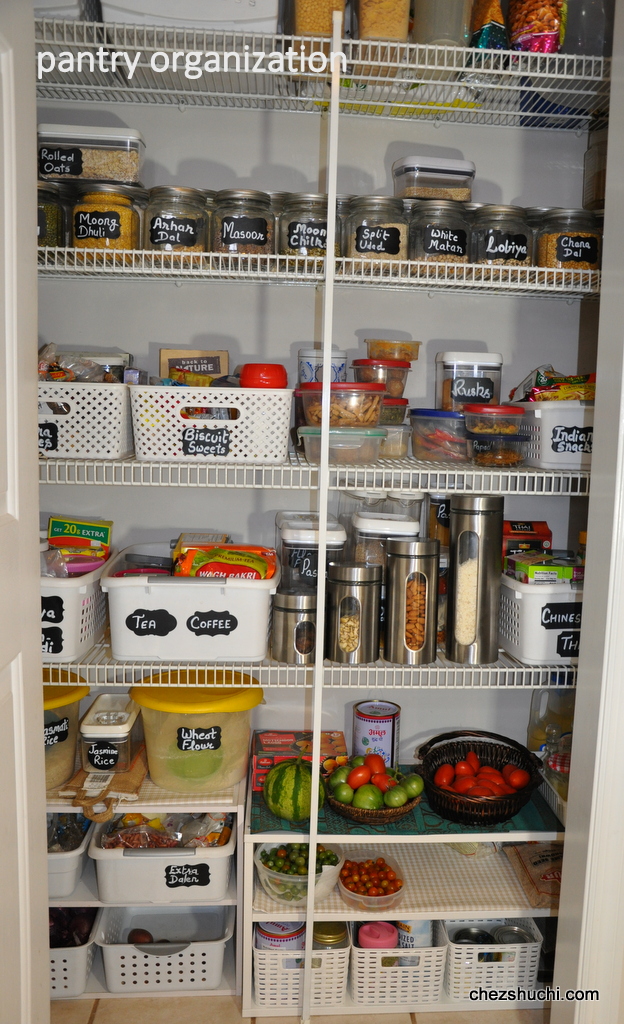 An organized pantry helps in time saving as it is much easier and quicker to find things than in a messy pantry. Here I am sharing the pictures of my pantry, where I have organized the things as per my needs. You can get some ideas from these pictures and organize your pantry as per your requirements.
Here are a few pictures of organized pantry with details.-
Neatly organized pantry--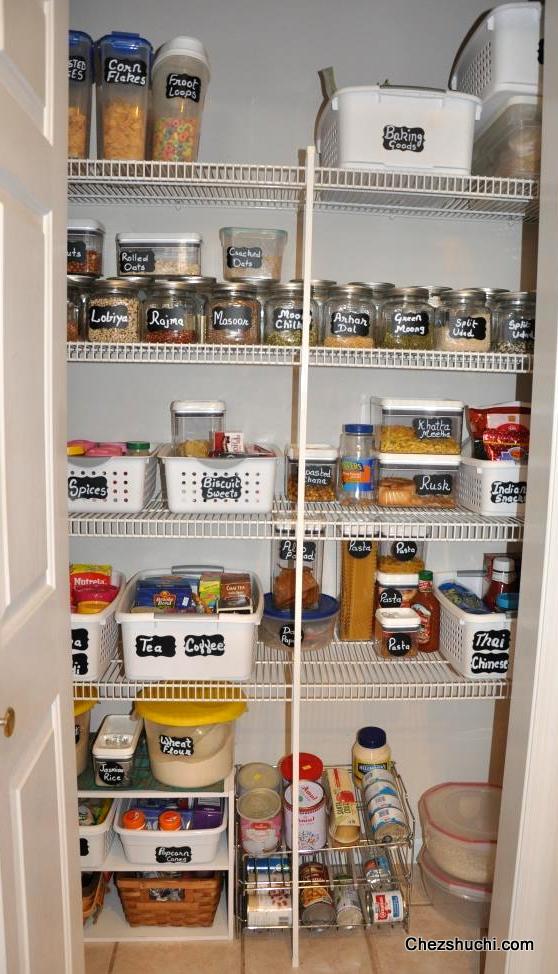 organized pantry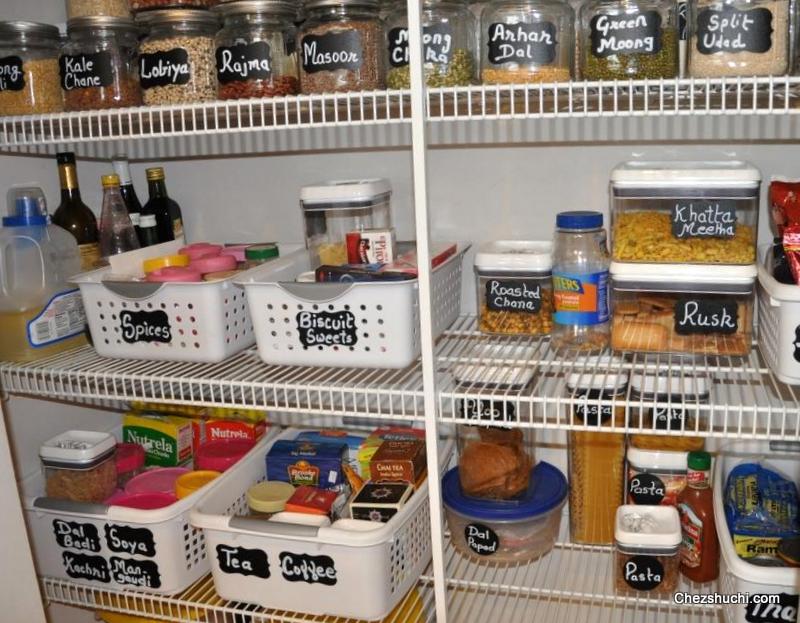 Lentils and beans organization- Lentils and beans (Dal/ pulses) are cooked every day in Indian kitchen. I like to keep a good variety of lentils and beans. I also like to keep them in transparent containers so that it is much easier to recognize them.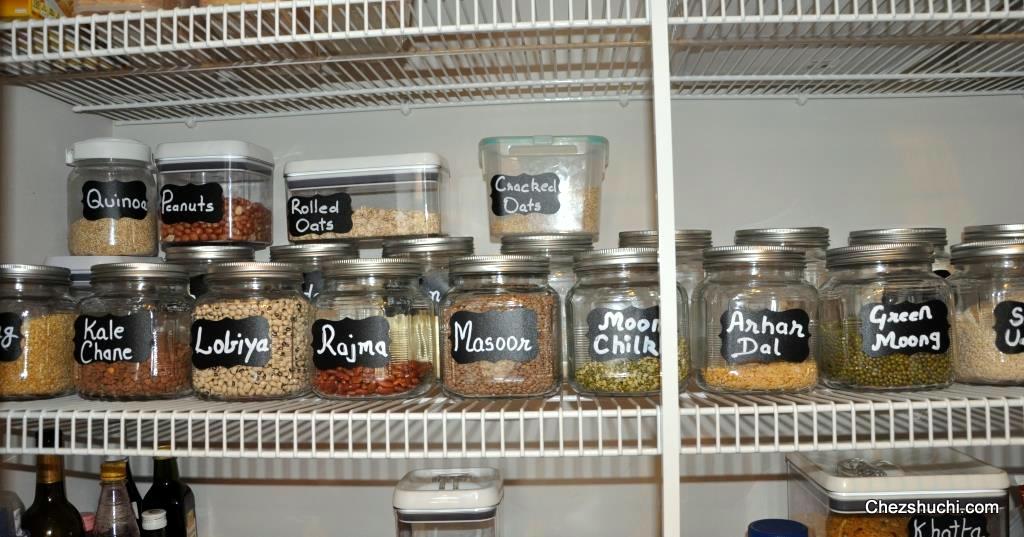 Organizing Lentils and Beans
Spices organization- Spices are key ingredients in any cuisine especially in Indian cuisine. I have a huge range of spices in my pantry. The name label helps to find them quickly. Here I would like to tell you that the food-grade plastic containers in this pic are almost 17 years old. I got them from Aminabad, Lucknow in 1998. They have traveled to many different houses, cities, countries, and to three different continents with us and are still working fine.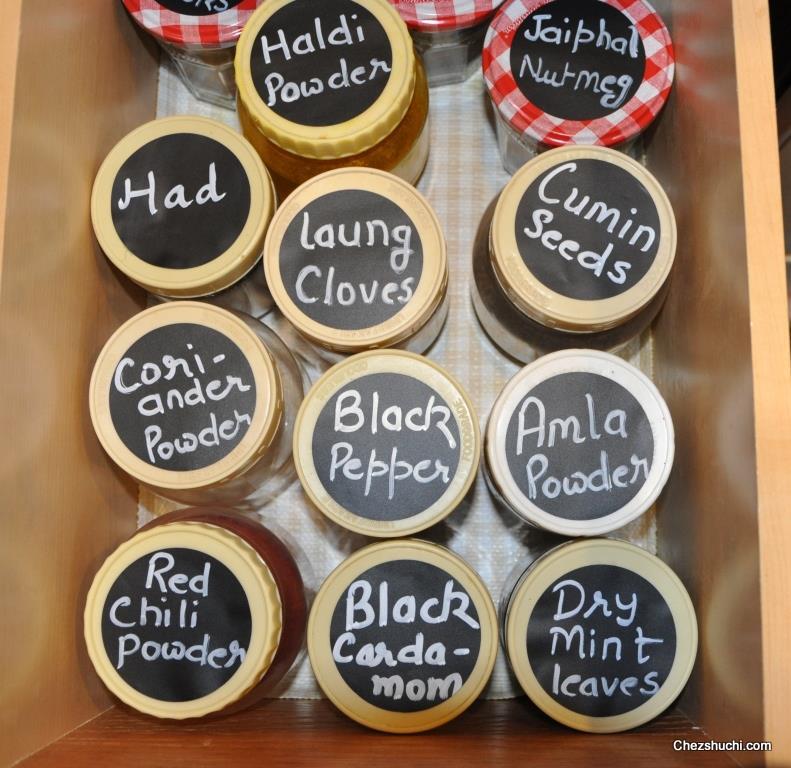 Organizing Spices- Following pictures shows some Italian herbs kept together, then Raita/mattha (butter milk) or yogurt spices like dry mint powder, roasted and ground cumin, black salt etc. are kept together. During specific cooking it helps to take this small basket out and use the related spices.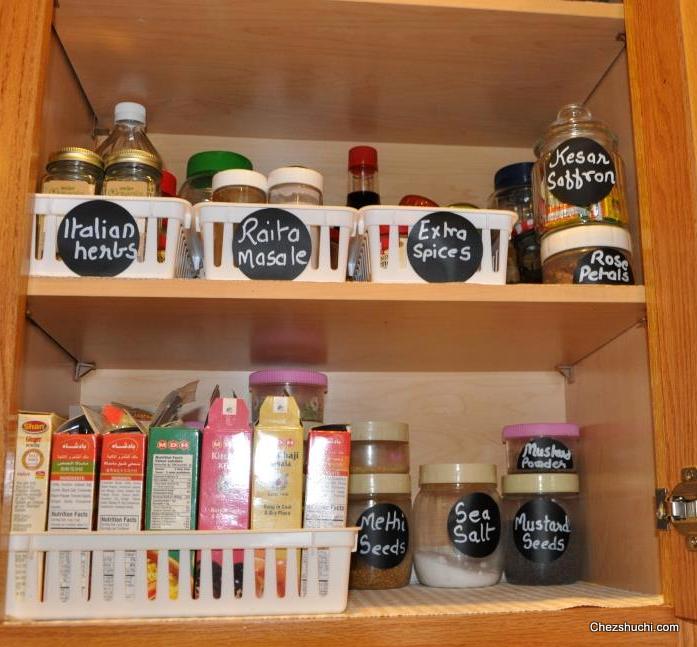 Tea and Coffee- We use a variety of tea and coffee. Keeping them together helps in remembering what exact flavor we do have.
Soya nuggets/ Badi / Mangaudi- it helps in organizing these things together.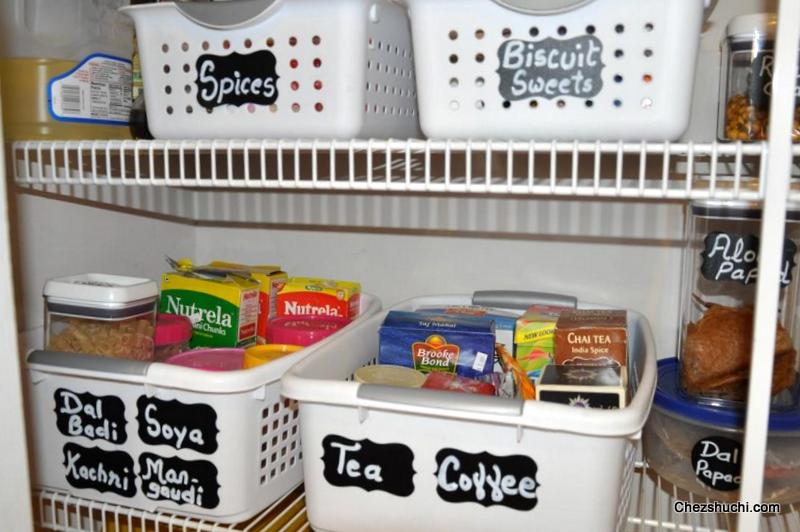 I mostly cook beans from scratch but I like to keep some organic chick peas and kidney beans cans just in case if we have some guest or need a quick fix. I keep some homemade onion tomato masala in the freezer so canned beans do help to fix a quick dish.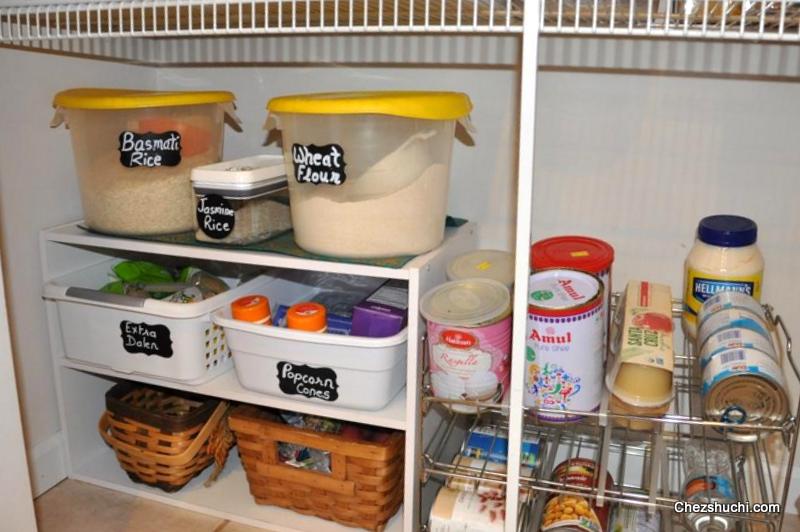 rice and flour, canned beans, potao, onions etc.
Organizing International stuff Organizing them nicely helps to keep a track of required things.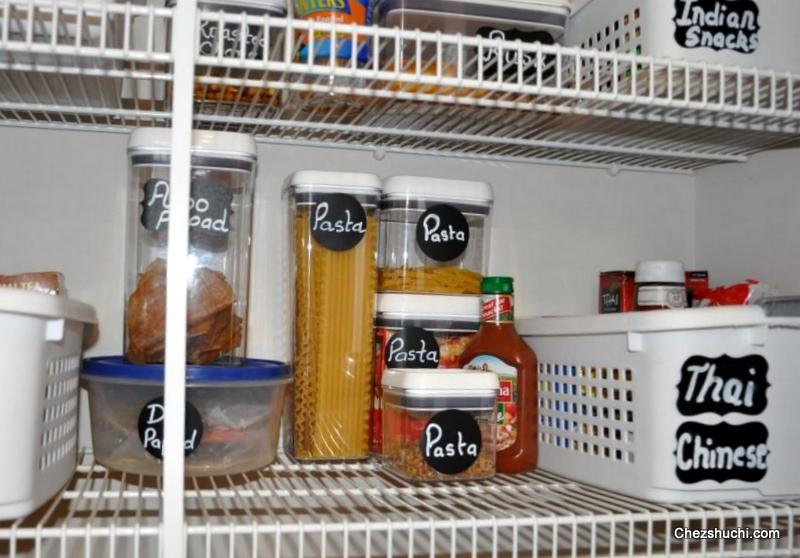 Cookbooks- I love to read!! In our house books are there in each and every rooms. Cookbooks have an imporatant palace in our Kitchen too. Our public library is also very big and has a extensive collection of cookbooks. So huge range of books to work on.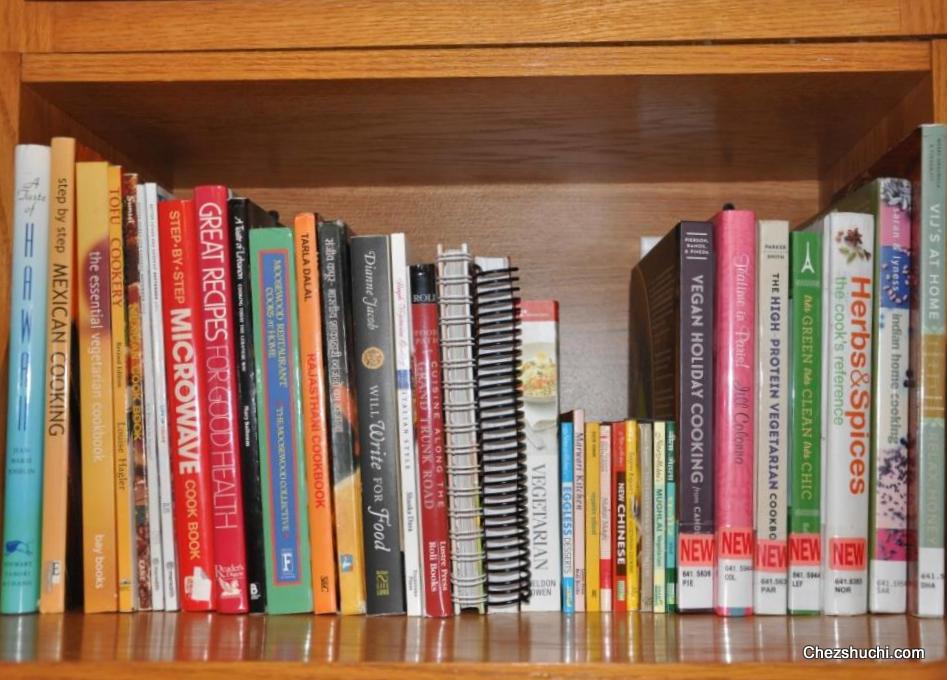 Some Other Tips/ Suggestions for organization:
It is important to keep a notepad and a pen in the pantry to write down the things which are running out.
You don't need to make a big investment to be organized. Clean the things and sort them out.
Once you have organized your kitchen, make a habit to put things back on alloted palce .
Hope you like this article about Pantry organization. Please do share your views and comments about it. Thanks!
With best wishes,
Shuchi
---