Masala Dosa
हिन्दी में पढ़ें
Dosas are fine pancakes of fermented lentil and rice batter. Dosas can be made with different flavors by adding the stuffings, such as -  masala dosa, onion dosa , paneer dosa, etc... Dosa is served with Sambhar , and a variety of chutneys.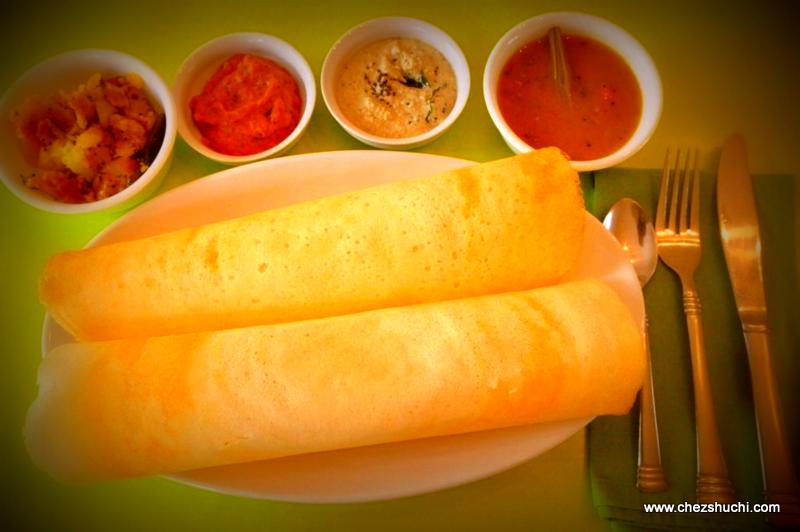 Ingredients

(makes about 16-20 Dosas)
For Dosa batter:
Urad dal 1 cups
Chana dal (Bengal gram dal) 1/4 cups
Rice 2 cups

For Dosa Making
Oil about 2 tbsp, for Dosa frying
Salt 1 tsp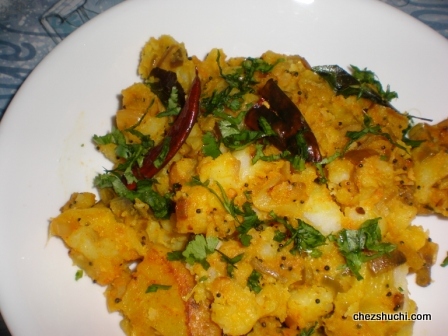 Special Utencil
Method of preparation For Dosa Batter: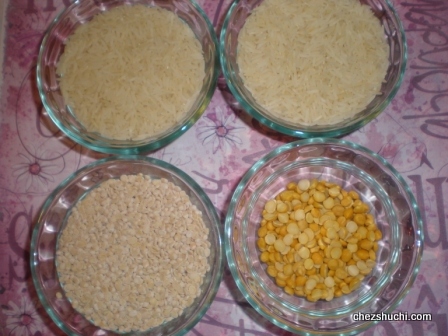 Clean, wash, and soak the urad dal, and Bengal Gram lentils in about 3 cups of water for 4-5 hours.
Clean, wash, and soak the rice in about 4 cups of lukewarm water for about 6 hours.
Grind the lentils and rice separately into a fine paste in the blender. Rice grains are very hard, and it takes time to grind them, while lentils can be ground quickly. Therefore, we should grind these ingredients separately.
Now mix dal and rice paste together and keep them at a warm place for the fermentation. Takes about a day to get nice fermentation.
The consistency should be thick, like if you dip the spoon in the batter, the batter should stick in the spoon.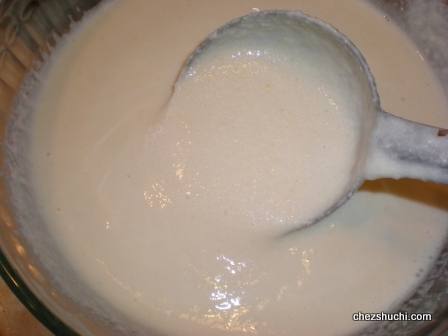 Add salt only when you are going to makes dosas.
Heat a flat griddle or tawa on medium heat.Clean the griddle with wet cloth or kitchen towel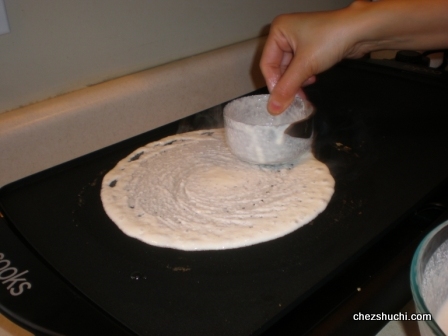 Now take one ladle full of batter and pour it onto the center of the griddle and spread out with the help of ladle or a flat bottom bowl, in circle ( about 8-9 inch diameter) to make a thin dosa. Sprinkle little oil around the dosa and let it cook for about 30 seconds.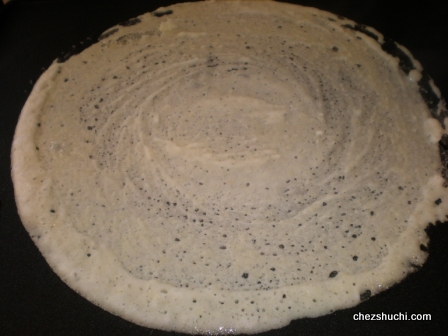 Now put about 2 table spoons full of potato masala at the the center of the dosa.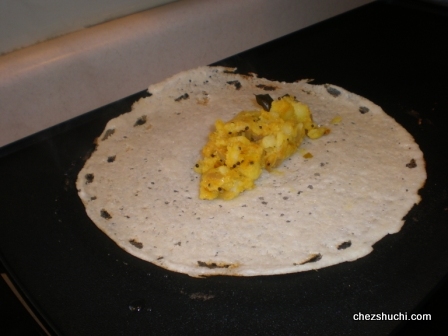 Now put about 2 table spoons full of potato masala at the the center of the dosa. With the help of the flat spatula remove the sides of the dosa( do not flip it over) . Now bring the side of the dosa to the center and and press it over the potato masala from both the sides.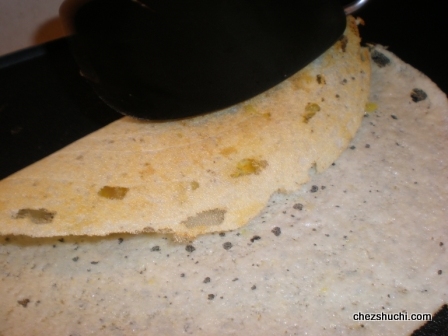 Some Tips/ Suggestions:
You can also make plain dosa and serve potato masala separately.
Traditionally dosa is cooked from one side only. I like to cook it from one side only. But if you want, it can be cooked from both the sides.
Do not forget to wipe the griddle with wet kitchen towel after every dosa making.
If you are using Iron tawa, clean it with a piece of onion (or onion half) - this helps in maintaining a non-stick surface.
For those living in cold regions, you can soak 1 tsp fenugreek seeds with rice. This helps in fermentation. The dosa batter will ferment in about 8 hours.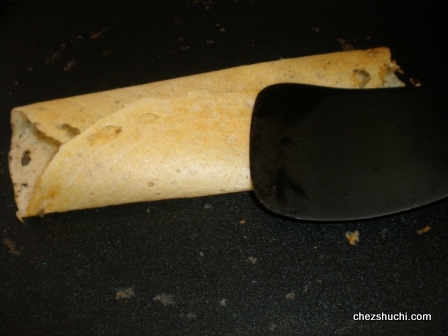 ---