Lauki ki Sabji
हिन्दी में पढ़ें
Lauki, also known as doodhi, squash or bottle gourd is one of the lightest and healthiest vegetables. Lauki has 90% water so it is good for stomach and digestion. Lauki belongs to Cucurbitaceae family, the other members of this family are cucumber, pumpkin, watermelon, bitter gourd (karela) etc. ..
Lauki, is a moderate source of vitamin C and a good source of antioxidants. This is a very simple, easy to make low calorie lauki dish.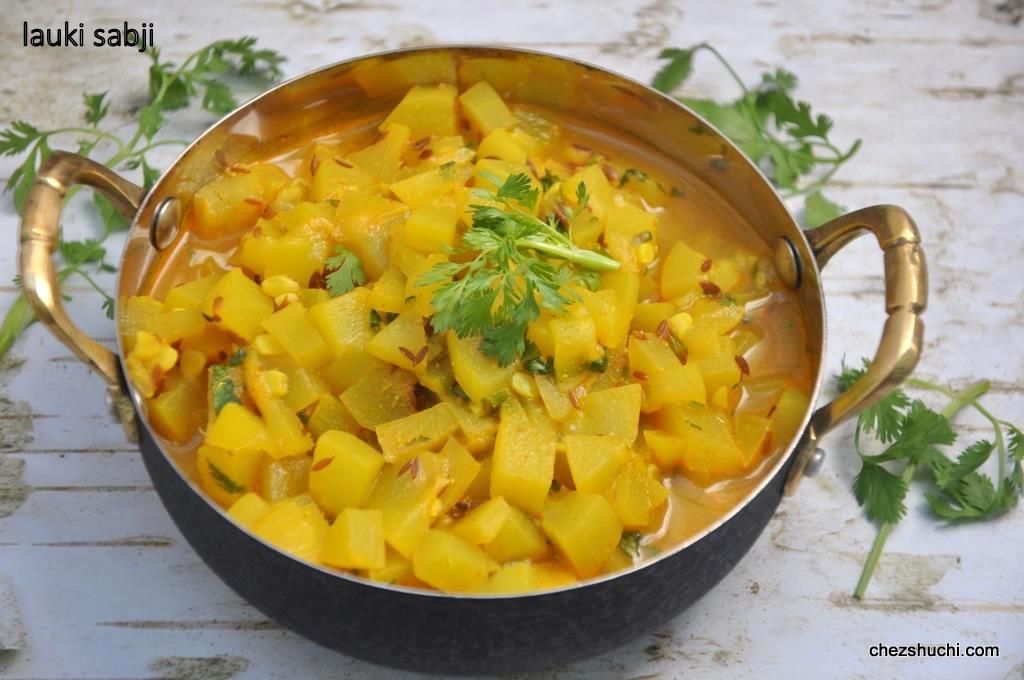 Ingredients (serves 4)
Bottle gourd (lauki) about 600 gms
Ghee 2 tsp
Cumin seeds 1 tsp
Asafoetida 2 pinch
Salt 1 tsp
Turmeric powder 1/2 tsp
Black pepper/red chili powder 1/4 tsp
Coriander powder 1 tsp
Garam masala ¼ tsp
Chopped coriander leaves 1 tbsp
Lemon juice 2-3 tsp/ ½ cup yogurt (optional)
Method of preparation
Scrap the outer skin of the lauki (bottle gourd), wash, and cut it into half inches cubes(shape does not matter, one needs small chunks). We need about 4-5 cups lauki chunks.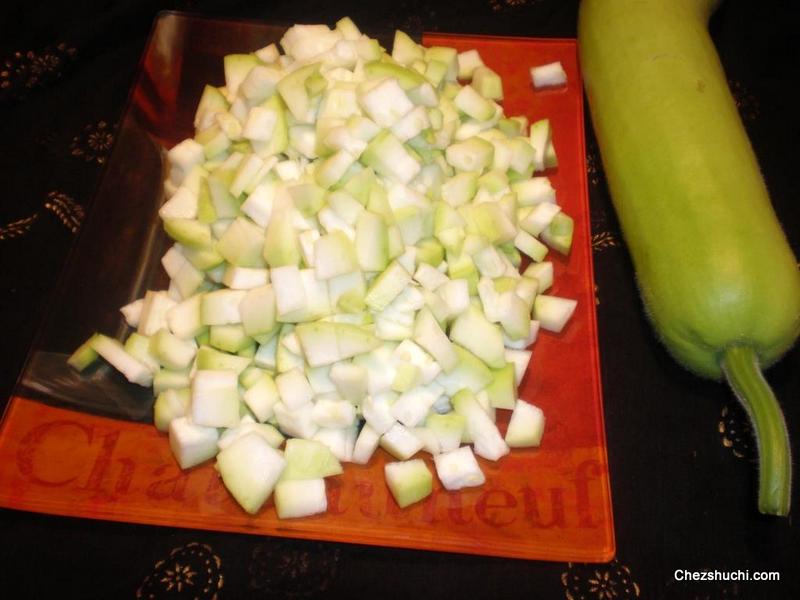 Heat ghee in a wok. Add cumin seeds, when seeds change the color, add asafoetida and turmeric, fry for few seconds on low heat. Add lauki pieces, salt, red chili powder, and coriander powder. Mix well and cook until lauki gets tender. Takes about 14-15 mins. (Lauki can also be made in the pressure cooker, in that case take one whistle.)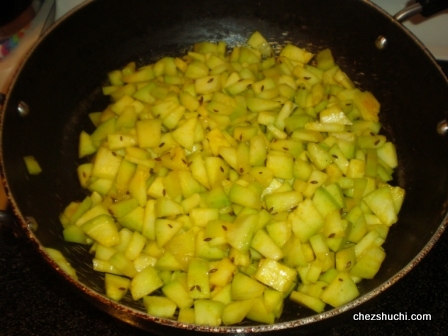 Now add garam masala. Mix well and turn off the heat.
One can add lemon juice/ yogurt at the time of serving - this is optional. Garnish with chopped coriander leaves.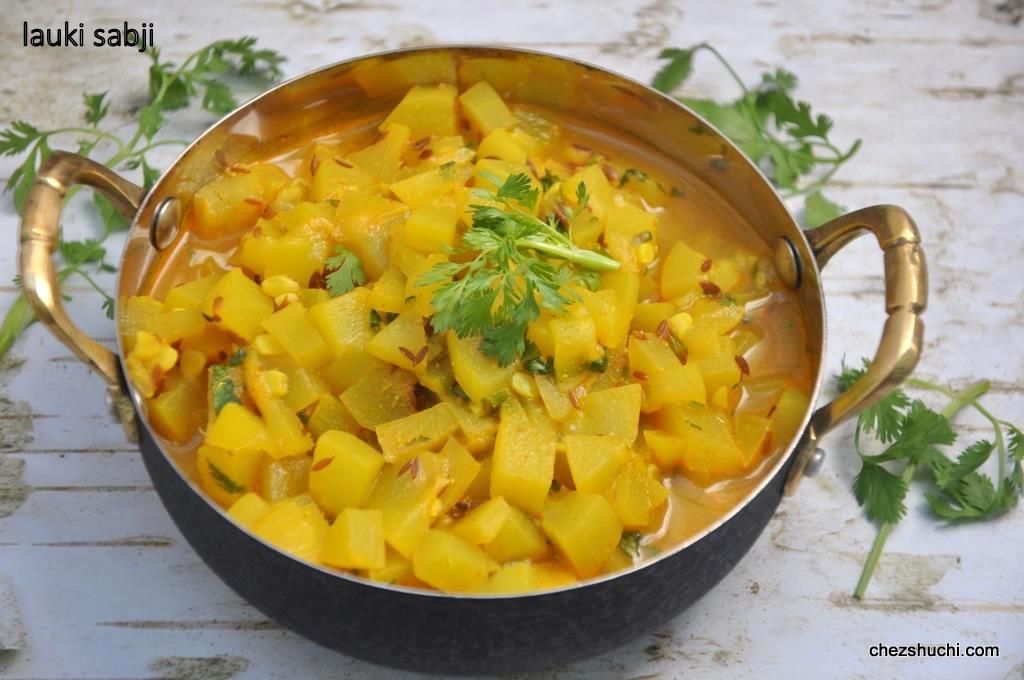 Some Tips/ Suggestions:
I like to make this vegetable in pure ghee; the aroma is nice.
Do not add yogurt in very hot vegetable; yogurt might split..
Lauki can be easily grown at home. Read about growing vegetables at home.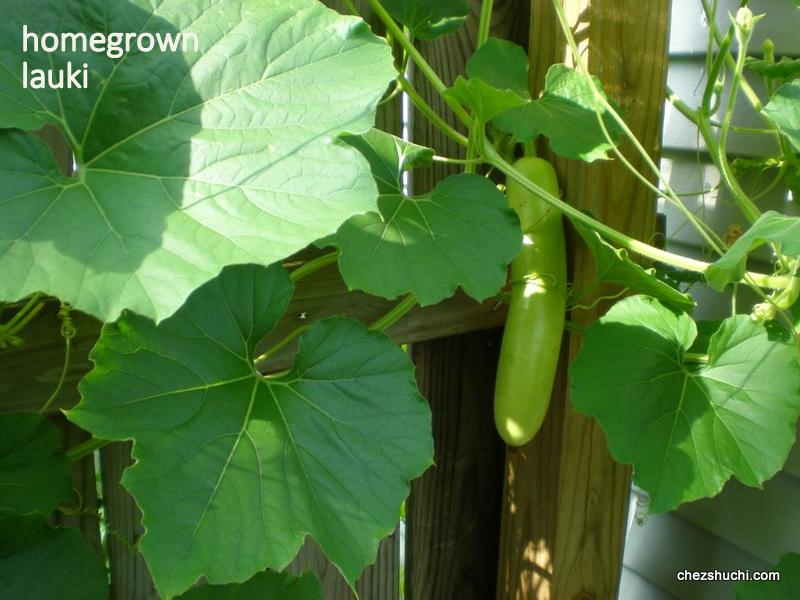 Some other delicious lauki delicacies
---