Instant Meethi Chutney
हिन्दी में पढ़ें
This is a quick recipe for meethi chutney for chaat, starters or even for morning breakfast recipes. It takes only two minutes to make this chutney in microwave oven.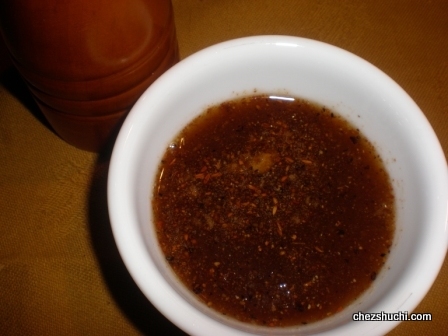 Ingredients

(makes about a cup)
Amchoor powder 1½ tbsp (dry mango powder)
Raisins      1 tbsp
Sugar /jagerry ½ cup

Black salt      ½  tsp
Black pepper  ½  tsp
Water       ½ cup



Method of preparation
In a bowl take all the ingredients,add water and mix well. Boil the mixture in the microwave for couple of minutes. Mix well and boil for another minute.
Add washed raisins and boil for another 30 seconds.


Chutney is ready to serve.
You can boil the chutney on the stove as well.

Some more Chutney and Pickles recipes
---