Halloween !!!!!
इस पन्ने को हिन्दी में पढ़ें
Dear Readers,
Halloween is celebrated on the night of October 31st. It is believed that evil spirits, witches, and other dark forces roamed on earth that night in the old times. Today, it is more like a fun stuff, and celebration time with family and friends. Halloween is a time when children and adults dress up, and wear costumes ranging from princesses to witches and Batman to Mickey Mouse... Dressed up kids roam around in the neighborhood for trick and treat..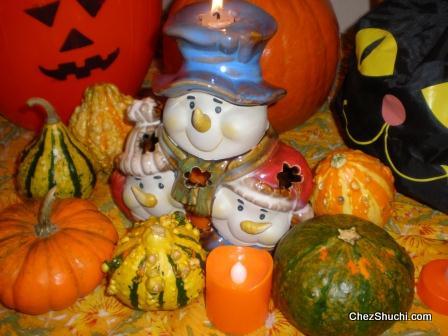 Pumpkin carvings, themed home decors, and outdoor decoration with locally harvested stuff (mainly pumpkins and corn) are on display..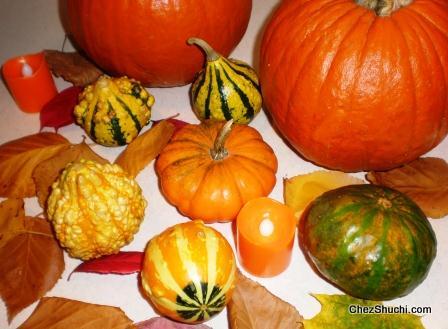 Some people do a simple decor with locally harvested pumpkins (see above), whereas others make their decor really creepy and scary.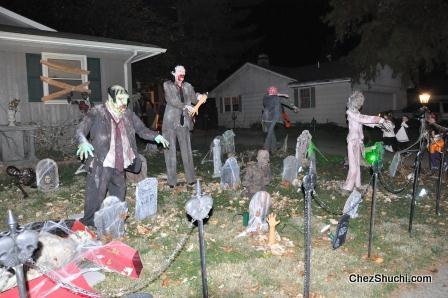 The pictures below are from one of the creepiest decor in our neibghourhood. Along with scary masks and dresses, electronicaly operated stuff is also very poular these days.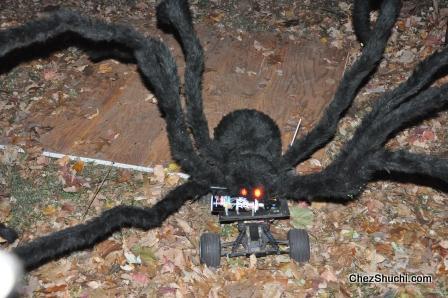 Preparation for pumpkin carving, and dressed up kids for trick or treat!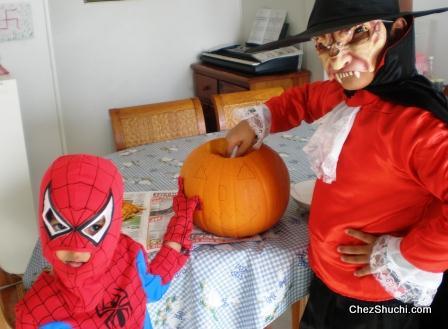 Preparation for pumpkin carving, and dressed up kids for trick or treat!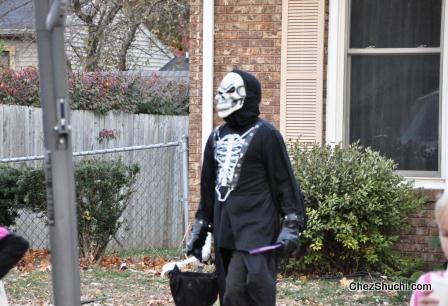 Like any other festival, food is also themed - ghost shape candies, apple cider, pumpkin pies, different cartoon character faced pizza, etc. are very popular on Halloween.....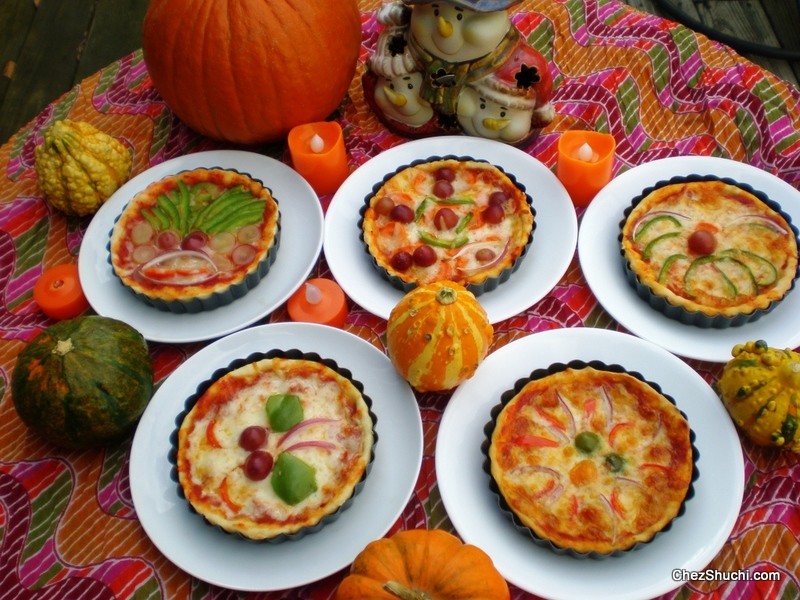 Designer Pizzas, spider made from green bell pepper, red grapes, onion julienne!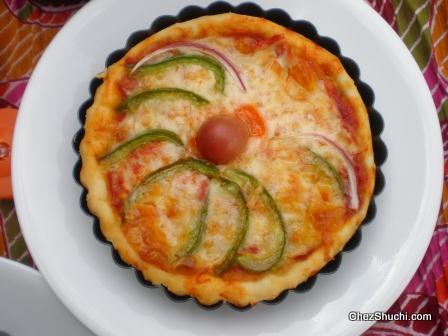 Happy Halloween!
Shuchi
There are plenty of shapes and characters you can design on your Pizza. These are a few of the designs and characters my daughter created on mini pizzas. It is fun to work with kids... so make your kiddo's favorite design on the pizza with them...You can make this pizza from scratch or use store bought pizza base. Size of the pizza can also vary.... Read More..
some photos for party planning and party organization/ bulk cooking.
---