Chickpeas Burger
हिन्दी में पढ़ें
This is a very delicious and healthy burger preparation. For this burger I have used chickpeas/ garbanzo beans (chole/ kabuli chane) for the patties which are a very good source of protein. Instead of frying I have just cook the patties in very little oil on the flat griddle.  Use whole wheat buns instead of regular white buns to make this yummy burger even healthier… Chickpeas burger could be a very good option for the lunch boxes …..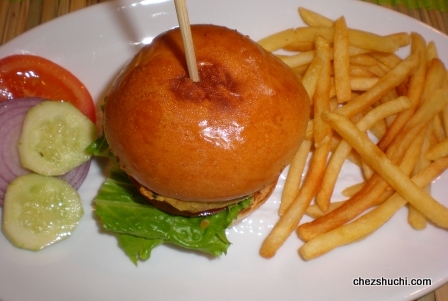 Ingredients

(makes 8 mini burgers)
For Cutlets/ patties:
Chickpeas(chole )1 cup
Onion 1 medium
Green chilies 2
Grated ginger 2 tsp Finely chopped
Red chili powder ½ tsp
Chaat masala ½ tsp
Garam masala / kebab masala ½ tsp
Salt 1 ¼ tsp or to taste
Lemon juice 2 tsp
Chopped coriander leaves 2 tbsp
Oil 2 tbsp

For Burgers:
Round mini burger buns 8
Butter 2-3 tsp
Lettuce leaves
Cucumber 1 -2 small, sliced
Tomato 1 medium, sliced
Onion , peeled off and sliced
Sauce to taste
Dijon mustard sauce
Mayonnaise sauce
Tomato Ketchup
Method of preparation
Clean, wash and soak the chickpeas overnight in 3 cups of water.
Add  salt and boil the chickpeas (chole) until they get tender. If you are boiling the chickpeas in the pressure cooker, it takes around 20-25 minutes to get them tender. Take 2-3 whistles.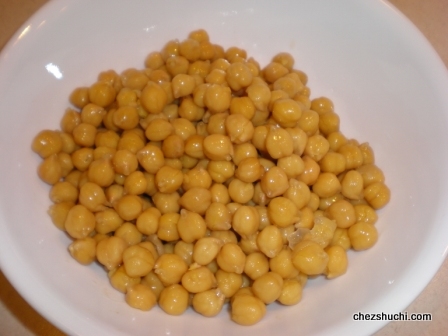 boiled chickpeas
Peel off, wash, and finely chop the onions. Remove the thick stem, wash, and finely chop the green chilies.
When the chickpeas are boiled leave them on the strainer for 5 minutes to remove the extra water. This water is so very healthy so please do not discard it. You can use it in lentil preparation or in dough making or may be in your soup etc…
Now mash well the chickpeas. In a bowl take mash chickpeas, chopped onions, green chilies, coriander leaves, grated ginger and all the spices and mix well.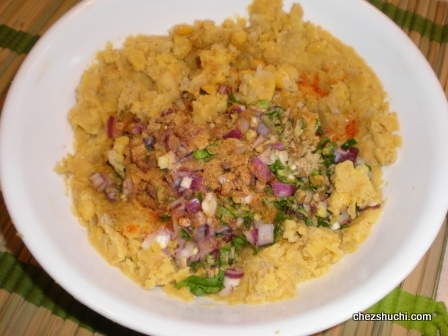 mashed chickpeas with other ingredients of patties
Make 8 flat patties ( tikkies) of this chickpeas mixture.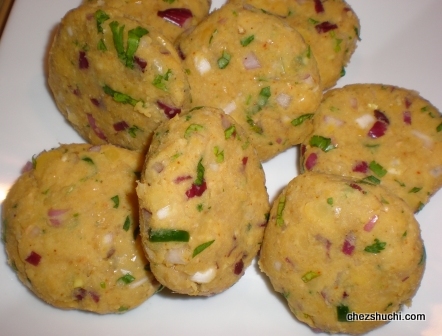 chickpeas cutlets/ tikkies
Heat a flat non stick griddle , grease the griddle with little oil and palce all the cutlets on that.Cook from both the sides.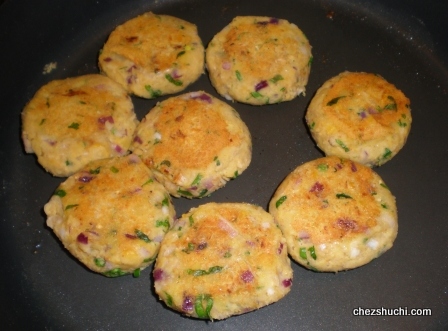 cutlet after 5-6 minutes of frying
Fry the tikkes on medium heat from both the sides. It takes about 10-15 minutes to fry/cook the tikkies.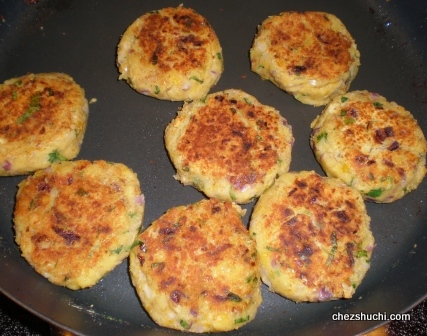 Chickpeas cutlets after about 10 minutes cooking
Cut the salad in slices and set in a plate.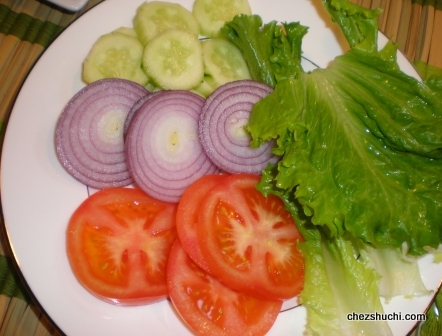 Cut the burger buns from the middle to open the buns.
Heat the griddle or tawa, apply a little butter on both the sides of the bun and fry .
Now apply a fine layer of your favorite sauce (mustard, ketchup or mayonnaise or may be all three!) on the inner side of the bun. Set a lettuce leaf, on top of the bun. Now put a cutlet (tikki), and top with sliced tomatoes, onion, and cucumber.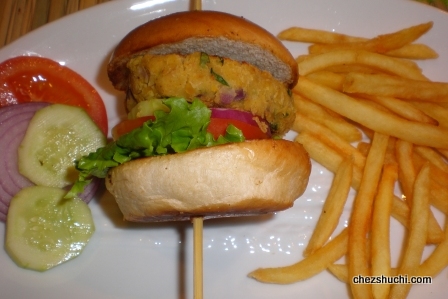 Delicious and healthy Chickpeas burger is ready to serve.
Serve delicious garden fresh burger with world famous French Fries.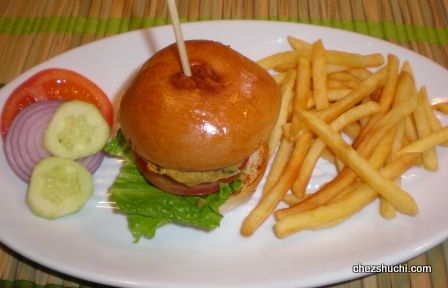 Some Tips/ Suggestions
If you do not count the calories and want to make restaurant style chickpeas cutlet/ patties dip the flat patties in the flour paste and roll it on the bread crums. Shallow or Deep fry the patties. For Pictures please see Garden Fresh Burger.
If you like, a slice of cheese can also be kept in between the bun.
Some Other American delicacies
---