Boiled Corn cob
हिन्दी में पढ़ें
Corn on the cob is normally eaten while still warm. In Hindi, corn is called bhutta. Corn is either boiled or grilled and then seasoned with salt, freshly ground black pepper and lemon/lime juice. For this recipe I have boiled the corn ears....Corn is a good source of dietary fibers, Thiamin and folate.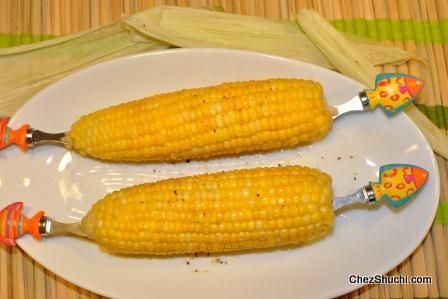 Ingredients
(makes 6)
Sweet corn cobs 6
Salt to taste
Black pepper to taste
Butter as per taste
Remove the outer skin and the fibers of the corn.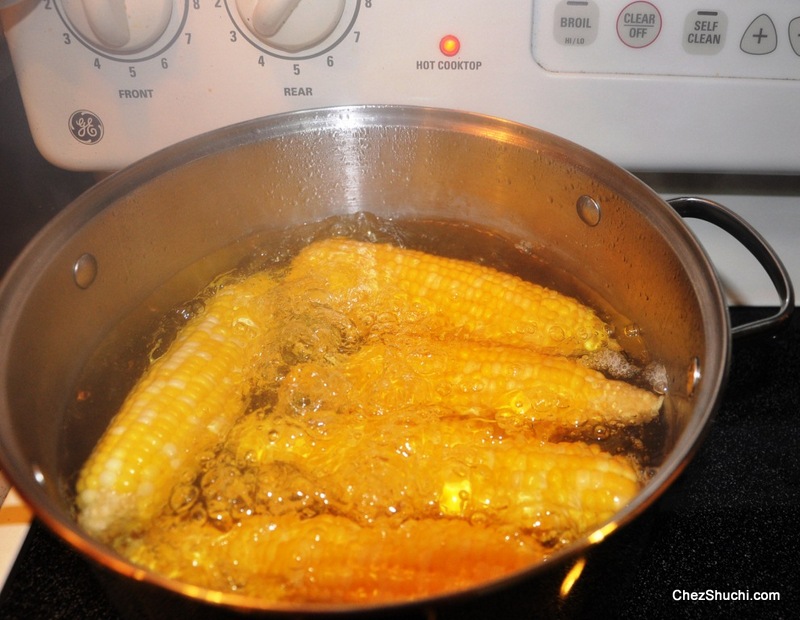 Corn is boiling
Heat enough water in a big sauce pan. When water stars boiling add corn. Let it boil for 10 minutes on medium heat.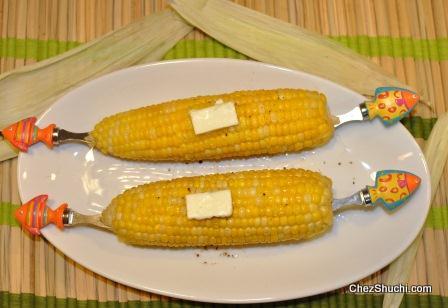 Boiled Corn is ready to served
Take the corn out of the water. Rub some butter on top of the corn cob and sprinkle salt and black pepper. Delicious corn on the cob is ready to serve.
Tips/ Suggestions
You can also rub some lemon/lime juice on the corns as per taste.
---