Apple Pudding/Halwa
हिन्दी में पढ़ें
A famous saying goes as follows - "An apple a day keeps the doctor away". Apples are a good source of dietary fibers and vitamin C. They are also rich in vitamin A, iron and calcium. Last weekend we had visited an Apple Orchard and got about 2 bags full of apple. Now my daughter had some nice ideas to make apple delicacies like; apple salad with grapes and cherry tomato, apple cider, apple cake, etc. I also made apple raita, fruit salad, and a very delicious halwa…...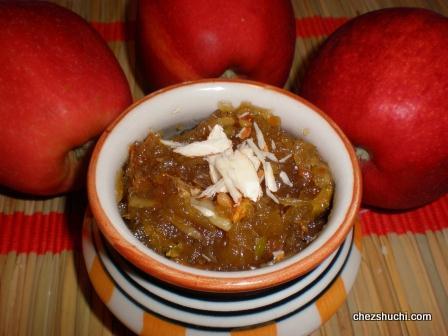 Ingredients

(serves 4-6)
Apple 750 gms
Sugar little more than ½ cup
Nuts of your taste (I've used, almonds, pistachio, cashew, and chiraunji) 1/3 cup
Green cardamoms 2
Pure ghee 2

½

tbsp


Method of preparation
Wash and pat dry the apples. Now peel and grate them with a thick-hole grater.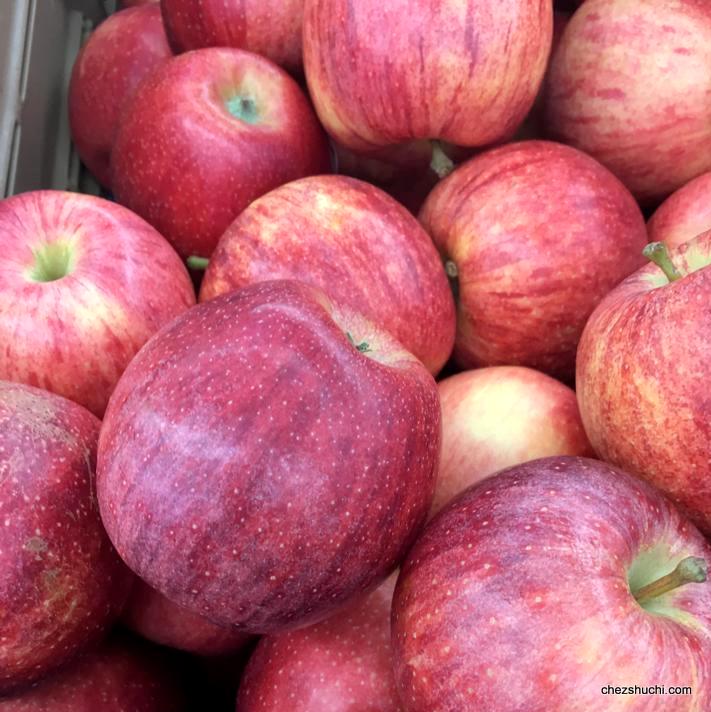 Remove the outer green cover of the cardamoms and grind them in the mortar.
Thinly slice the nuts and keep aside.
In a wok heat very little (about 1 tsp) of ghee and fry the sliced nuts for about a minute or until you feel the aroma. Do not over fry the nuts. Keep the fried nuts aside.
Now in the same wok heat about 2 table spoons of ghee and fry the grated apple for 2-4 minutes on medium to high heat.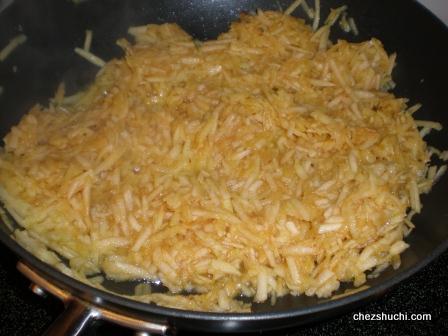 grated apple frying
Now reduce the heat and cover the lid. Cook grated apple until it is tender. Do not forget to stir the apples occasionally. (It takes about 15 minutes to cook the apples)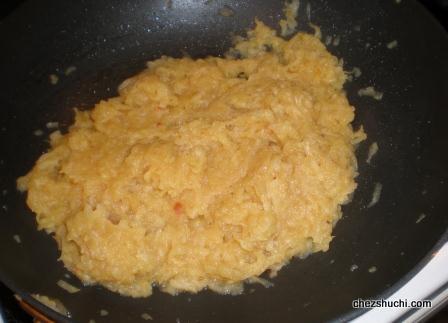 after mixing the sugar in
Now add sugar and nuts. Mix well and keep stirring until the water left by sugar evaporates. It takes about 2-4 minutes.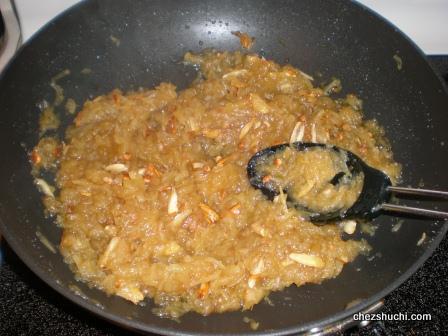 after adding the sugar and nuts in apple pudding
Apple pudding ( halwa) is ready now. Turn off the heat and add ground cardamom.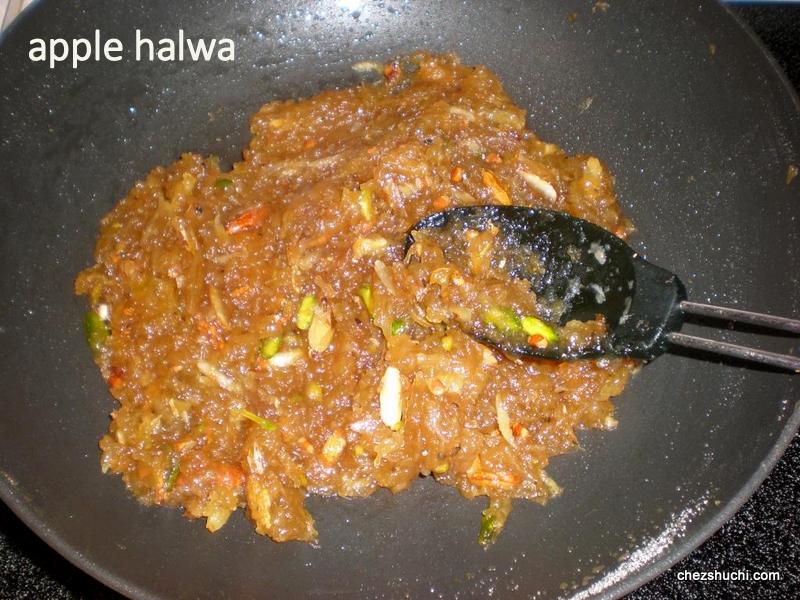 Delicious and nutritious apple pudding/ apple halwa is ready to serve.
Tips/ Some Suggestions
You can also make Lauki/ doodhi (squash) halwa with the same method of preparation. Adjust the amount of sugar as per taste.
---