Masala Arbi
हिन्दी में पढ़ें
Arbi, also known as aravi, toro, or colocasia is a summer vegetable. The leaves as well as tuber of Arbi are used for cooking. Arbi is rich in carbohydrates: in fact is has more carbohydrates than potato. It is also rich in dietary fibers, vitamins and minerals. I use ajwain (carom) seeds for the preparation of arbi as carom helps in the digestion of this vegetable. There are many ways arbi leaves and tubers are used to make different delicacies. Arbi leaves are used to make patra in Western India and arbi leaf pakaude (fritters) in North India. Arbi tuber is used to make kebabas, dry vegetables, curries, and even stuffed paratha. Here we are making a delicious dry vegetable preparation from arbi tubers. This preparation goes well with paratha and poori. Try this arbi preparation and please do share your comments. Happy cooking, Shuchi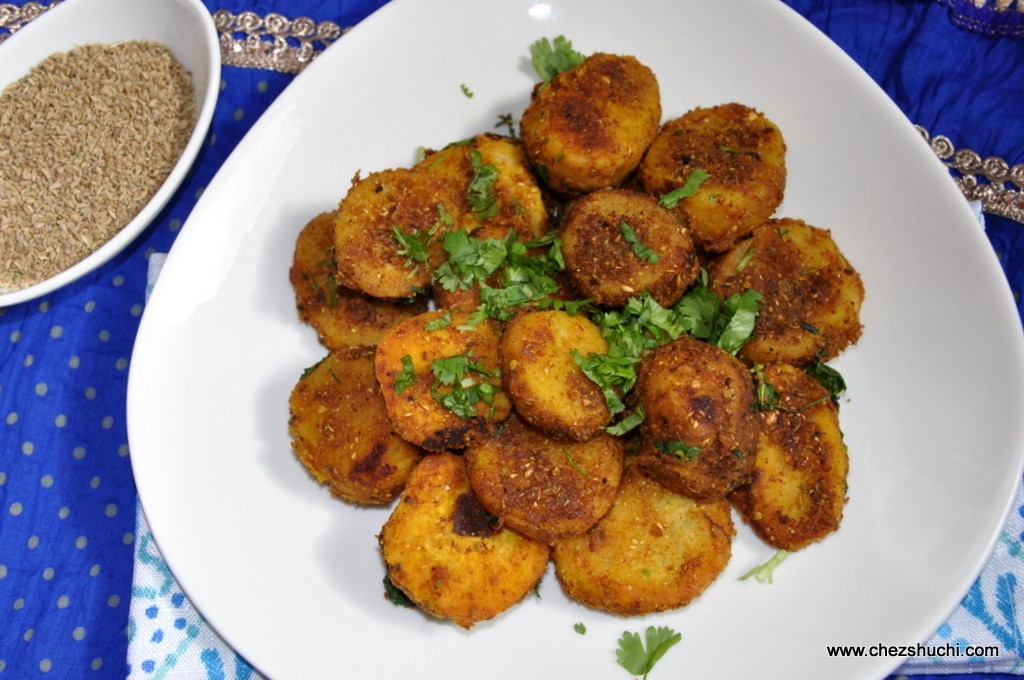 Ingredients

(serves 4)
Arbi   500 gms

carom seeds(Ajwain seeds)  1 tsp
Salt   1 tsp
Turmeric powder ½ tsp
Red chili powder    1 tsp
Coriander powder   2 tsp
Dry mango powder 1 tsp
Garam masala ½ tsp
Oil   2-3 tbsp
Chopped coriander leaves  1 tbsp
Method of preparation
Following picture shows the arbi tubers.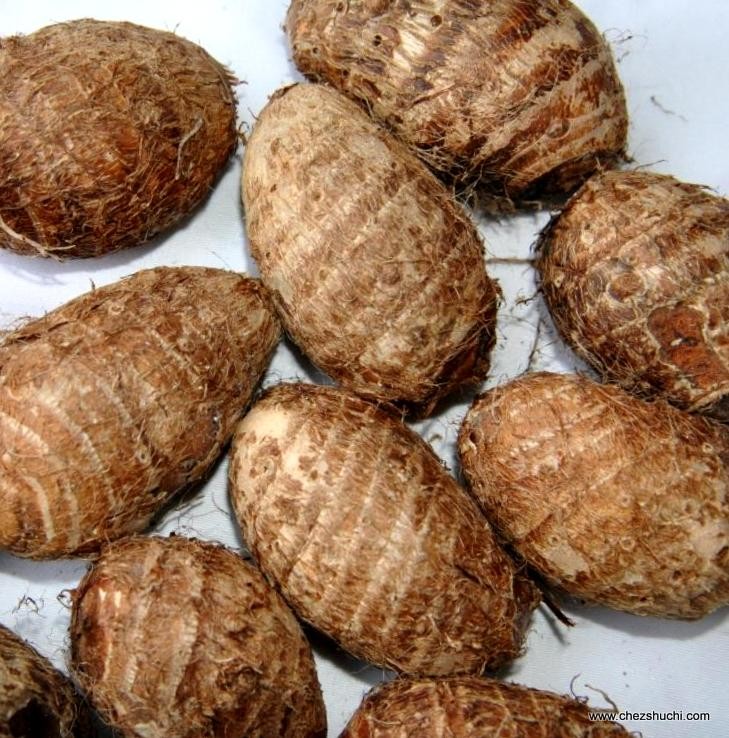 Wash, and boil the arbi roots until tender. You can boil them in pressure cooker also.
Let the boiled arbi cool a bit. Peel the boiled arbis and cut them into half inch thick circles. Smaller arbis can be cut into halves.
In the wok heat oil on medium heat. Add ajwain seeds. When seeds  stop crackling add turmeric, red chilli powder, coriander powder, dry mango powder and garam masala. Fry the masala for 10 seconds on low heat. Make sure that masala does not burn.
Add arbi. Mix well and add salt. Mix and fry arbi for 10-12 minutes on medium heat. Turn off the heat
Garnish with green coriander leaves.
Delicious masala arbi is ready to serve.
Serve delicious arbi with plain paratha.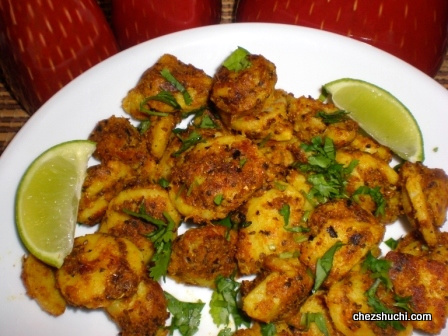 Some Tips and Suggestions:
If you like spicy food, add in some green chilies also.
For this preparation small arbis would be ideal.
Arbis are always cooked in ajwain seeds to make them tastier and the seeds also helps in digestion.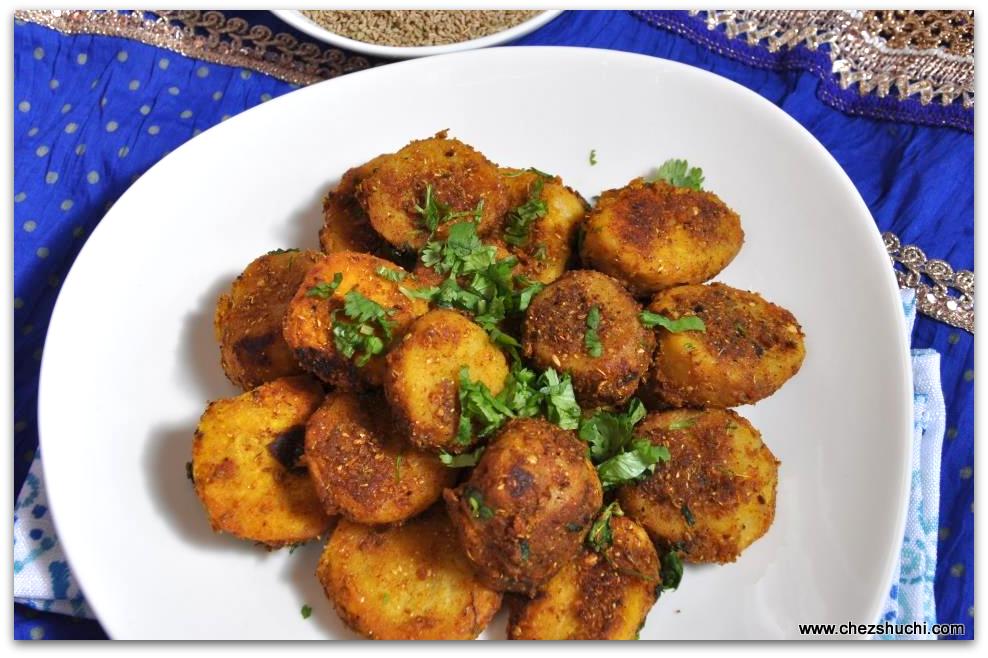 Some more dry degetable recipes
---