Watermelon Juice
इस व्यंजन को हिन्दी में पढ़ें
Watermelon contains 92% water and is considered as one of the best natural coolants. Watermelon is a good source of Vitamins A and C, and it is also rich in minerals and is an antioxidant. It is an ideal fruit and makes a great drink for the summer. This one ingredient drink recipe is extremely soothing and relaxing. You can also add some mint leaves in this drink to make it even healthier and tastier. Try this easy-to-make drink and please do share your feedback. Shuchi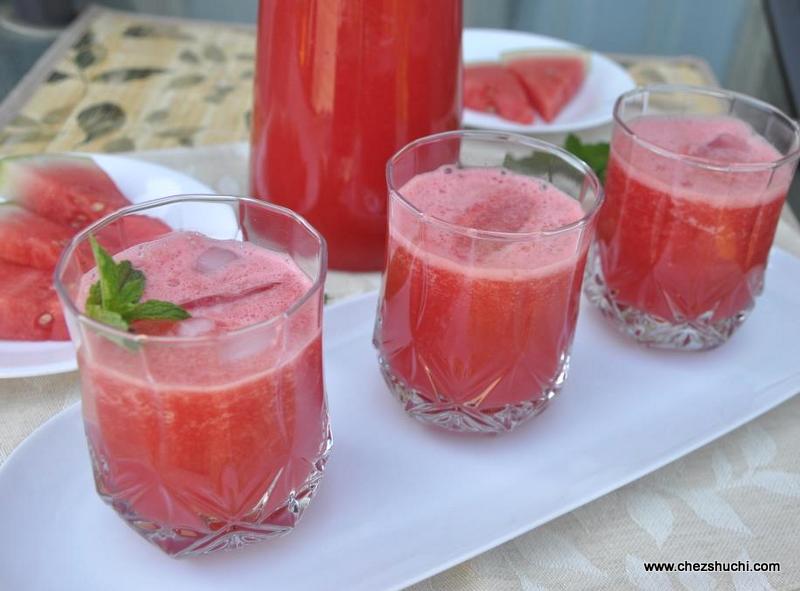 Ingredients (makes 4 serving)
Watermelon 1 small/about 6 cups    
Optional Ingredients
Black salt ½ tsp
Chaat masala to taste
Ice cubes 1 cup
A few mint leaves
Method of preparation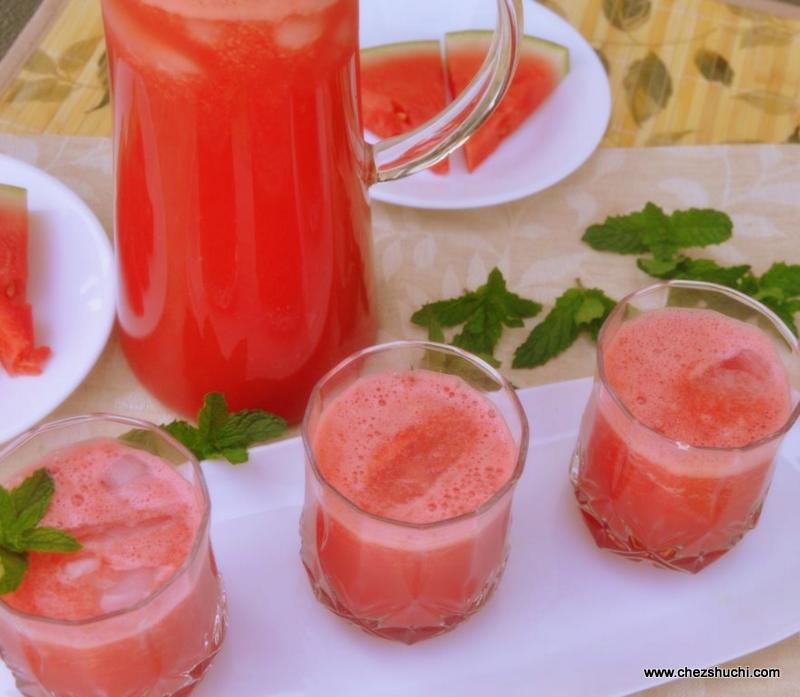 Wash and cut the water melon. Remove the rind (hard green outer layer). Cut the inner red part in one inch cubes. Take out the seeds if there are any.
In a blender take the melon pieces. Blend it till it is smooth.
If you wish you can also add a few mint leaves, chaat masala, and black salt in the watermelon juice and blend it for 20 seconds.
Put some crushed ice in a glass and pour the drink.
Delicious and nutritious watermelon drink is ready to serve.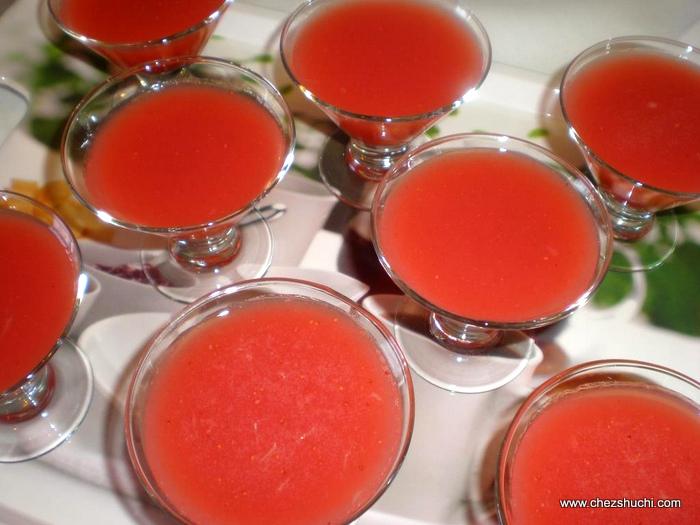 Some Tips and Suggestions
You can aslo add some fresh mint leaves in the watermelon while blending it to enhance the taste of the juice.
You can also add some black salt and chaat masala as per taste.
I like to keep all the pulp in the juice but you can strain it.
Watermelon can be easily grown at Home garden.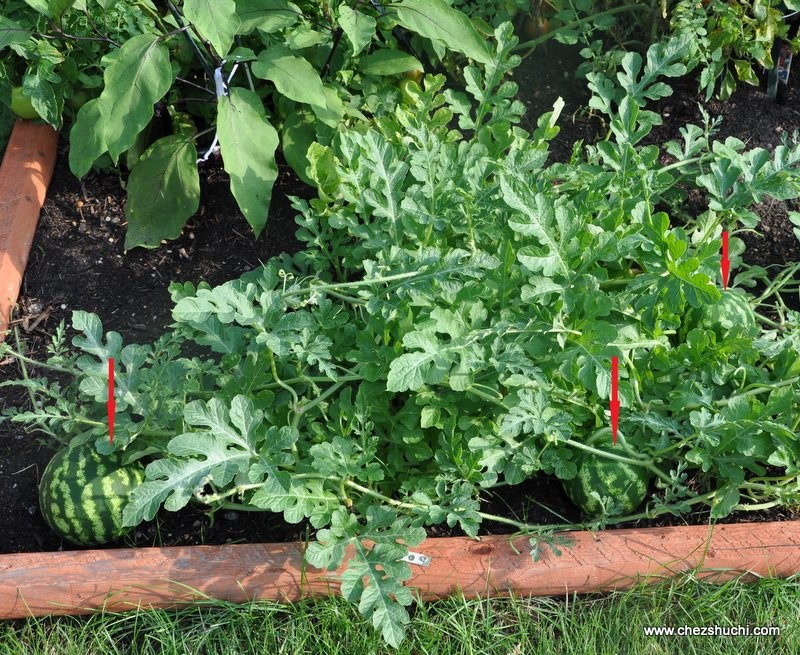 ---