Tamarind Chutney
हिन्दी में पढ़ें
This is a delicious and traditional recipe for tamarind chutney. This chutney goes with all sort of chaat preparations. I have added some dates in this chutney - Dates are a healthier option, and also reduce the amount of sugar needed for the recipe. If you don't eat dates, you can replace them by increasing the amount of sugar/jaggery.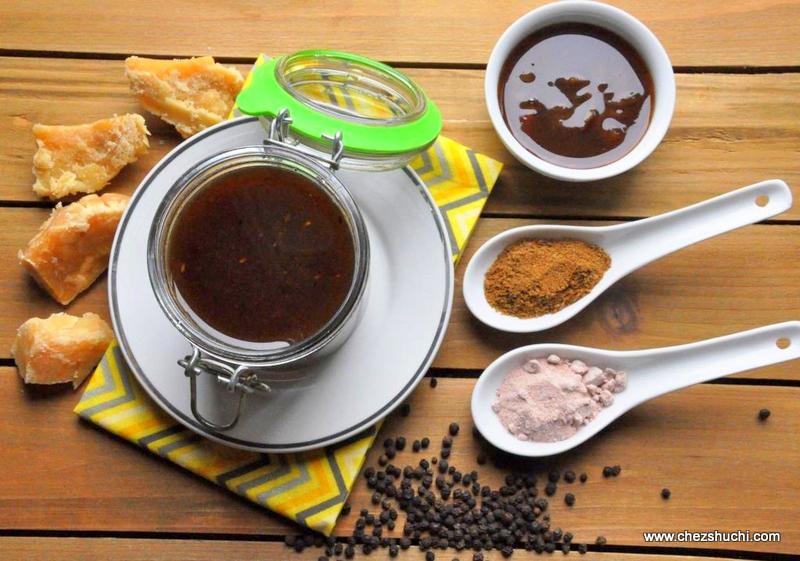 Ingredients (makes about 2 cup)
Tamarind ¼ cup
Dates   6-8
Raisins    1 tbsp
Brown sugar / jagerry  ½ cup
White salt   ¼ tsp
Black salt  ½ tsp
Red chili powder  little bit
Grounded black pepper     ¾ tsp
Method of preparation
Following picture shows all the ingredients for tamarind chutney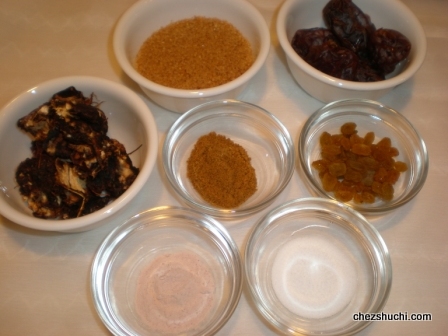 Wash the tamarinds and soak them in the warm water (1 cup) for half an hour.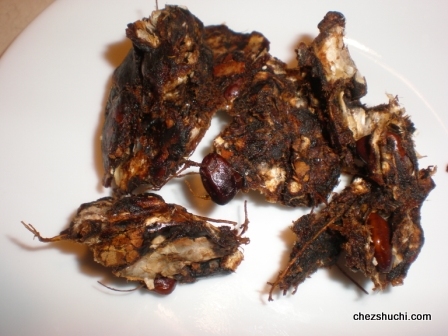 Mash the tamarind well. Remove the seeds and the fibers of the tamarind. Keep the pulp aside.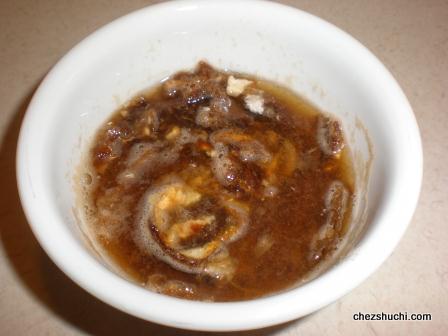 JTamarind soaked in the water
Soak the dates in warm water for 10 minutes. Remove the seeds and make a paste in the blender. Instead of making paste You can aslo cut dates into small pieces.
In a pan, take tamarind pulp , dates paste (or pieces), sugar/jagerry, salt, ground cumin,  and black pepper. Boil the mixture for 10- 15 minutes. Add washed raisins, and cook for another minute.
Chutney is ready to serve.
Store in an airtight container. Chutney can be kept outside the refrigerator for a couple of weeks if the weather is not very hot. Tamarind chutney can be stored in the fridge for a couple of maonths.
---