Samo Rice Pulav
हिन्दी में पढ़ें
Sama/ Samo rice one of the food eaten during the fasting days in India. These rice grains are smaller in comparison to any other rice grain, and look somewhere between semolina and daliya (broken wheat), or may be couscous… This recipe is for a savory preparation of samo rice. Note that different families have different traditions for fasting days - For example, my mother-in-law eats this rice during fasting days, while my mom does not! So before making this rice preparation during fasting days, check back with your elders !!…..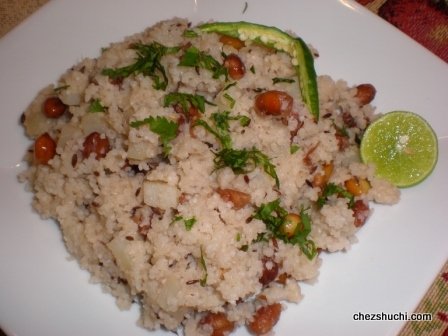 Ingredients

(serves 4)
Samo rice 1 cups
Potatoes 2 medium
Peanuts 1/3 cups
Green chilies 2-4
Cumin seeds 1 tsp
Sendha namak/ rock salt Amazon Link 1½ tsp or to taste 
Ghee(clarified butter) 2 tbsp
Lemon juice 1 tbsp
Chopped coriander leaves 1 tbsp
Water 2 cups
Method of preparation
Clean and wash the sama/samo rice. Soak them in the water for 5 minutes. Remove the water and leave the samo rice on the strainer.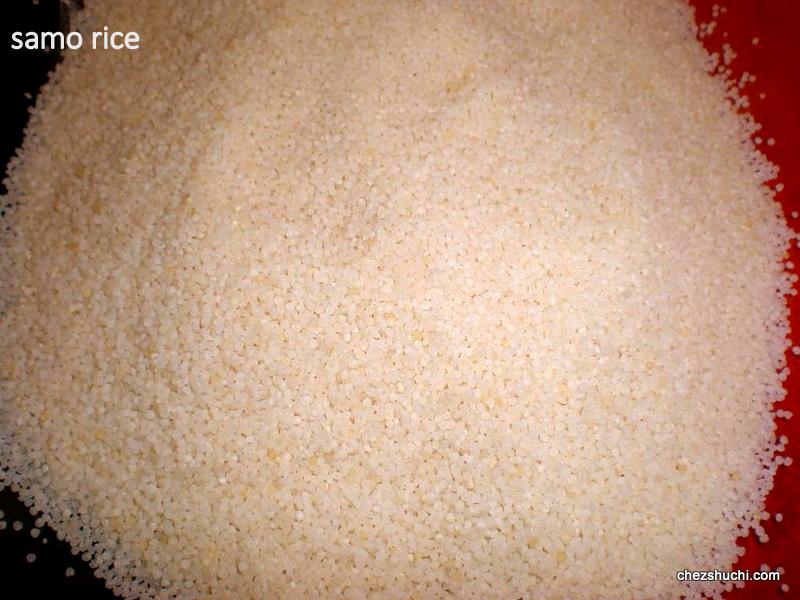 small grains of samo rice
Remove the stem, wash and finely chop the green chilies.
Peel off potato, wash and cut into small pieces.
Heat ghee in a pan, add cumin seeds. When seeds crackle add peanuts. Fry peanuts on medium heat till they are dark red in color and a nice aroma comes out. Takes about 4-6 minutes.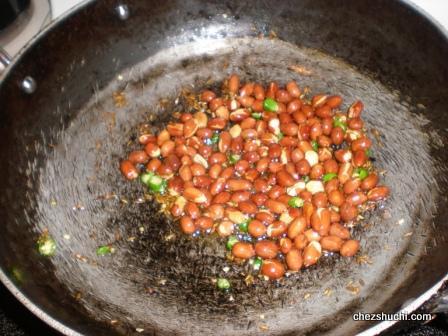 Add chopped green chilies and fry for few secons. Now add potatoes and fry for another minute.
Now add samo/ sama rice and mix well . Fry the rice for couple of minutes.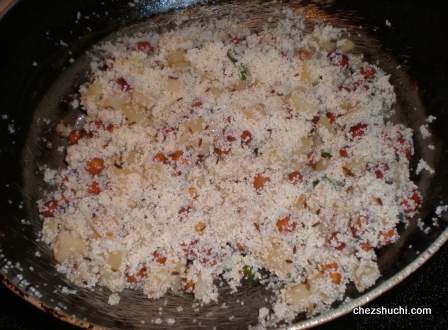 Now add salt and add water.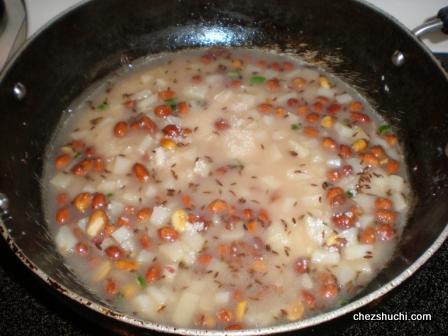 Take a boil after the first boil reduce the heat and cover the lid. Let the rice cook until rice and potatoes are tender . It takes about 20 to cook this rice.
When rice is done add lemon juice.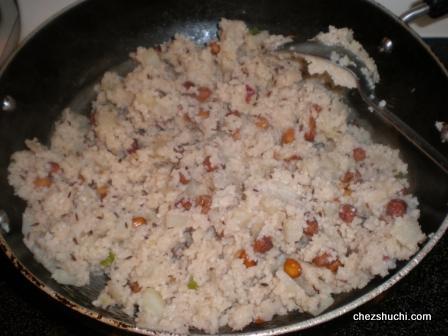 Delicious rice is ready to serve.Garnish the samo rice pulav with chopped coriander leaves.
Tip
You do not need to soak the samo/ sama rice like the other rice for long time. I made this rice pulav in the wok but if you want it can also be made in the cooker.
If you like spicy food add more chilies to your samo rice pulav.
Some other recipes for fast/ vrat
---