Red chili pickle

हिन्दी में पढ़ें
This recipe of red chili pickle is a modified form of the traditional stuffed red chili pickle. This is my mother's preparation and she has modified her original stuffed pickle recipe to cut the amount of spices and oil so as to make a healthier version. This pickle is an instant pickle and can be kept for as long as you want to……………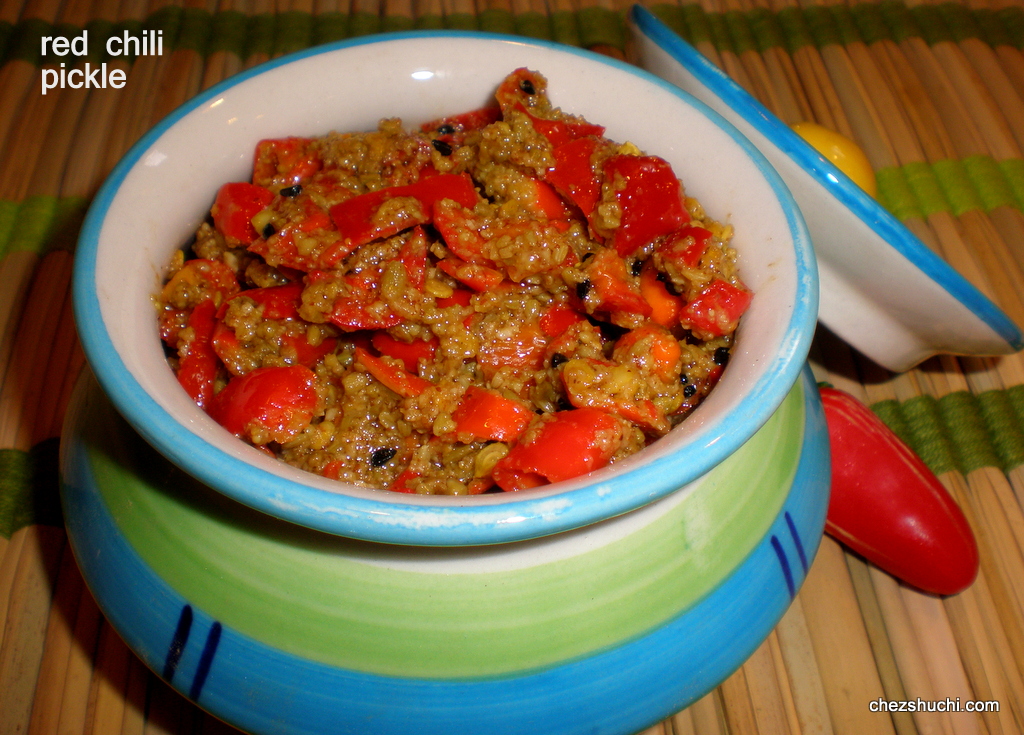 Ingredients

(makes about 1½ cup)
Red chilies 250 gms
Mustard powder 1 tsp
Coriander powder 2 tbsp
Ground Fennel seeds 2 tbsp
Red chili powder ½ tsp
Dry mango powder 1 tsp
Fenugreek powder ¾ tsp
Nigella seeds (kalaungi) ¾ tsp
Salt 1½ tsp
Asafoetida 1/3 tsp
Oil ¼ cup
Method of preparation
Wash the red chilies. Pat them dry on the kitchen paper/ towel. Keep them under the sun for a couple of hours.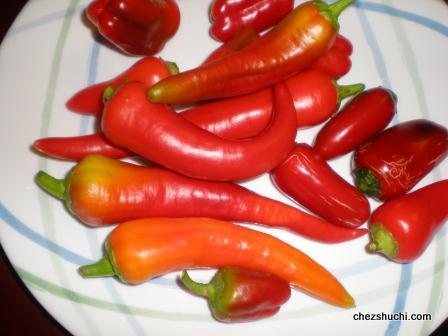 Cut the chilies into two parts. Remove the seeds and white rib from the chilies and then cut them into small pieces as shown in the following picture.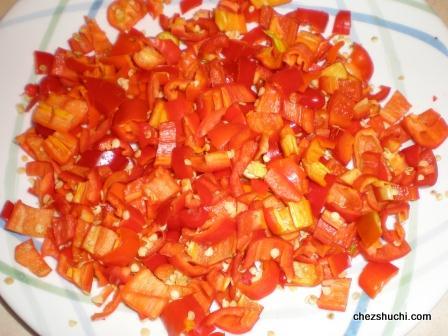 Take all the spices in a bowl.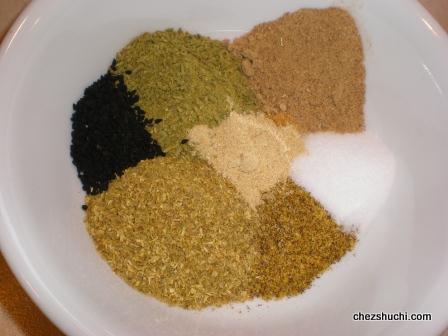 Add oil in the spices and mix well.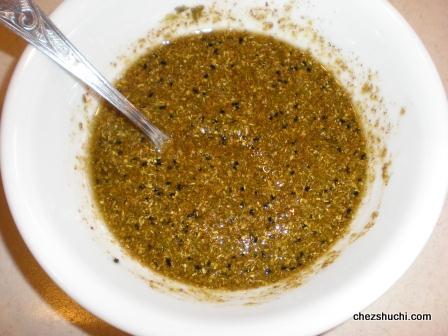 Now add chopped chilies in the spices and mix well.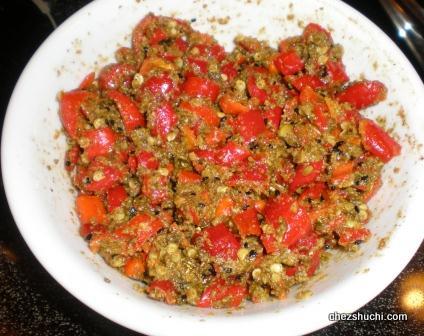 Hot red chili pickle is ready, but it t would be better if you keep this pickle in the sun for couple of days.
Tips
You can add some seeds of the chilies in the pickle masala if you want to.
When you make a pickle for long term it is always advisable to dry the main ingredients in the sun for few hours.
Some more Chutneys and Pickles
---