Plain Basmati Rice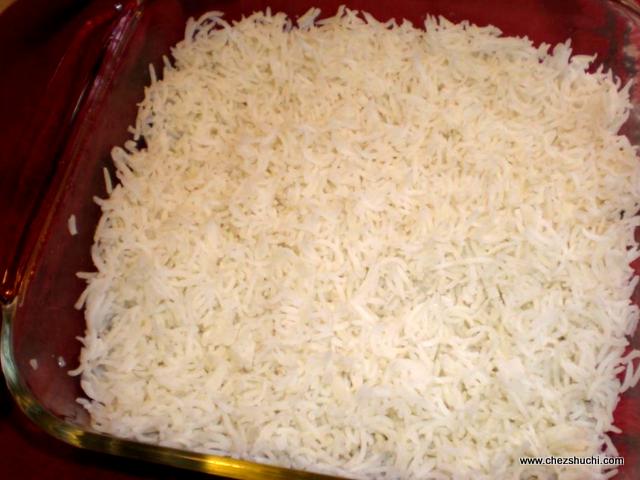 Ingredients
(serves 4)
Basmati Rice  1  cup
Water about  2 cups
Method of preparation
Clean, wash and soak the rice in the water for 20 minutes.
Boil the rice on high flame/heat, and reduce the flame/heat after the first boil. Now cover the lid . Cook until the rice are done. (it takes around 8-10 minutes  to cook the rice) .

Rice is ready to serve or use for different delicacies of Rice. 
Tip: 1 tsp of ghee can be added to get a nice aroma.
---