Pineapple Raita
हिन्दी में पढ़ें
Pineapple is one of the most popular tropical fruit. Pineapple is rich in vitamin C , it also has fibers, and enzymes that are good for the digestive system and helps in maintaining ideal weight and balanced nutrition.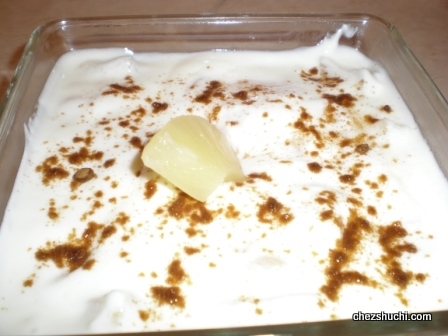 Ingredients

(Serves 4)
Method of preparation
Beat yogurt in a glass bowl. Add salt and sugar.
Cut the pineapple pieces into 1 inch square.
Now add pineapple and mix it gently.
Keep in the refrigerator for ½ an hour.
Garnish with ground cumin seeds at the time of serving.
Serve with any meal any time.
Some other Yogurt Preparations
---