Moong Dal Cheela
हिन्दी में पढ़ें
Cheela is a Hindia word for fine pan cakes made with lentils or with flours. This dish can be served for the breakfast or even as a brunch.Moong dal cheela can also be sent in the school lunch boxes.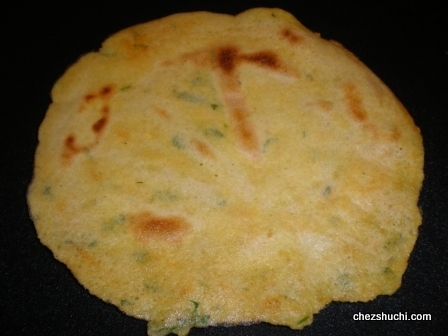 Ingredients

(makes 8)
Monng dal   1 cup

Salt        1 tsp

Green chili   2

Chopped coriander leaves  3 tbsp

Oil    1 tbsp

Method of preparation
Clean,wash and soak the moong dal for around 4-5 hours in 2 cups of water.
Remove the stem of the green chilies, wash and chop them finely.
Make a fine paste of soaked moong dal in the blender. Add salt and chooped coriander leaves and chili.
Heat the griddle(flat tawa), take half bowl of dal paste and spread it into a circle of around 7 inch diameter.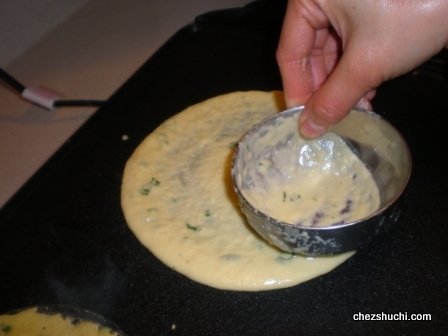 Sprinkle a little oil, and cook it from both sides.
Serve hot cheela with chutney of your choice.
Variations :Chopped onions can be added to make onion cheela. You can also add other flavors such as bell pepper (capsicum) or tomatoes, or boiled potatoes!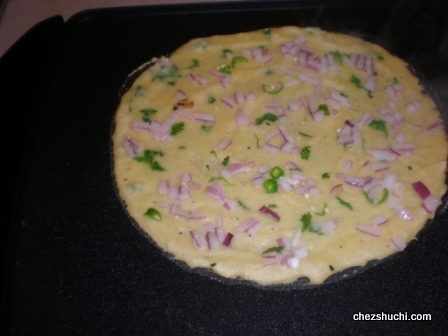 ---