Mooli ka Kus
Mooli is radish in English and kus means grated, so basically it is a mildly flavored grated radish salad. This is a traditional North Indian preparation served with dal and rice and also with poori subji. This is a very quick and delicious salad preparation.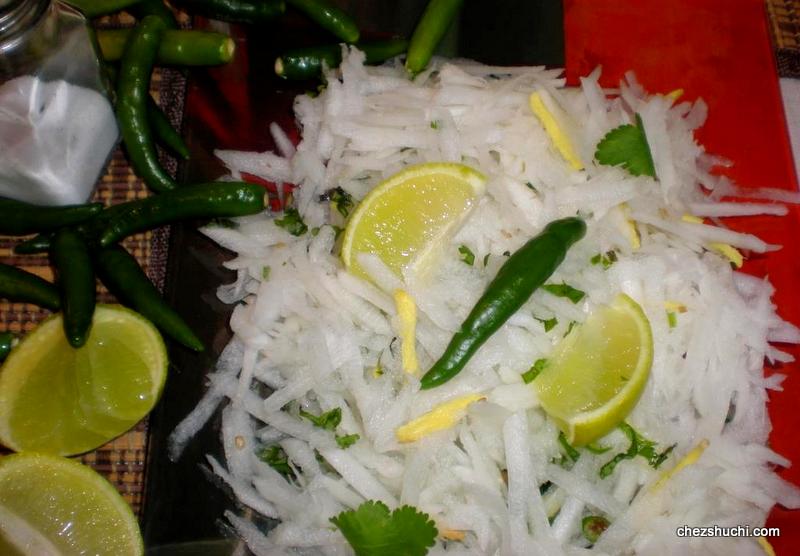 Ingredients

(serves 4)
White radish (mooli) 2
Ginger 1 inch piece
Green chili 1
Coriander twigs 2-4
Lemon juice  1 tbsp
salt ½tsp
Method of preparation
Wash, and remove the thick edges of the radish . Scrap the outer skin of the radish.( If you want, peel off the outer skin with peeler) Now grate the radish.
Wash, peel off , and grate the ginger.
Wash, remove the thick stems of the green chili and chop it finely.
Remove the thick stems of coriander, wash and finely chop the leaves.
In a bowl mix all the ingredients except salt.
Add salt at the time of serving.
Serve with poori, roti or paratha or with any dal and rice.
Tip : Do not add salt in advance otherwise the grated radish will become soggy.
---