Mayonnaise Sauce
हिन्दी में पढ़ें
Mayonnaise sauce is used in sandwiches, salads, burgers etc. In its original European version, mayonnaise sauce is made with egg yolks by whisking it while adding olive oil drop by drop and seasoned with vinegar mustard, salt, pepper etc. This is a eggless version of mayonnaise sauce, made with cream and oil…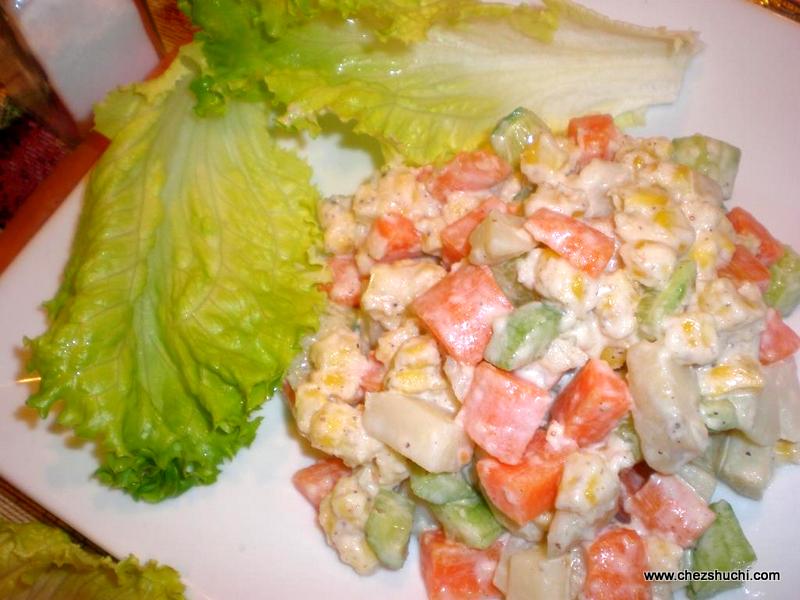 Ingredients

(Makes about 1/2 cup)
Cream 1/3 cup
Olive/ vegatable oil 2-3 tbsp
Mustard powder ¼ tsp
Salt ¼ tsp
Black/ white pepper little bit (2 pinches)
Vinegar ½ tsp
Lemon juice ¼ tsp
Method of preparation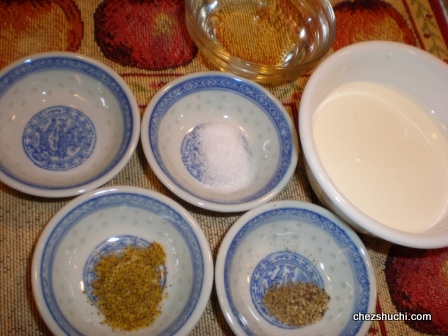 ingredients for mayonnaise sauce
In a mixing bowl take fresh cream. Whisk the cream well by using hand blender. Add olive oil drop by drop and keep blending the cream till it becomes thick and smooth. (You can also do this step by a whisker in  traditional way. In that case please be patient and whisk in one direction.)
Add in vinegar and blend in again.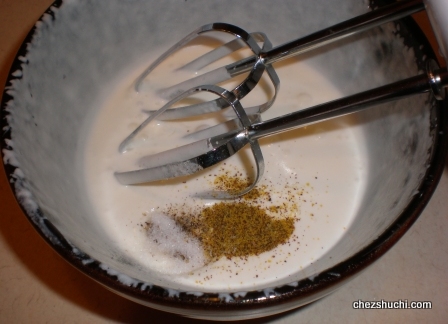 Blending of mayonnaise sauce
Mix in salt, pepper and mustard powder. Mayonnaise sauce is ready.
Use chilled fresh cream for the mayonnaise sauce.
You can also use condensed milk in place of cream.
Some Indian Chutney and Pickles
---